LapSafe
The LapSafe is a self-service laptop trolley for student use to self issue laptops within the KR Library.  The trolley allows laptops to be charged when not in use. The LapSafe links into the Talis system for issuing and discharging of laptops.

Location: The LapSafe is located on the upper ground floor in the discussion zone in the Library at Kedleston Road as shown in the pictures below: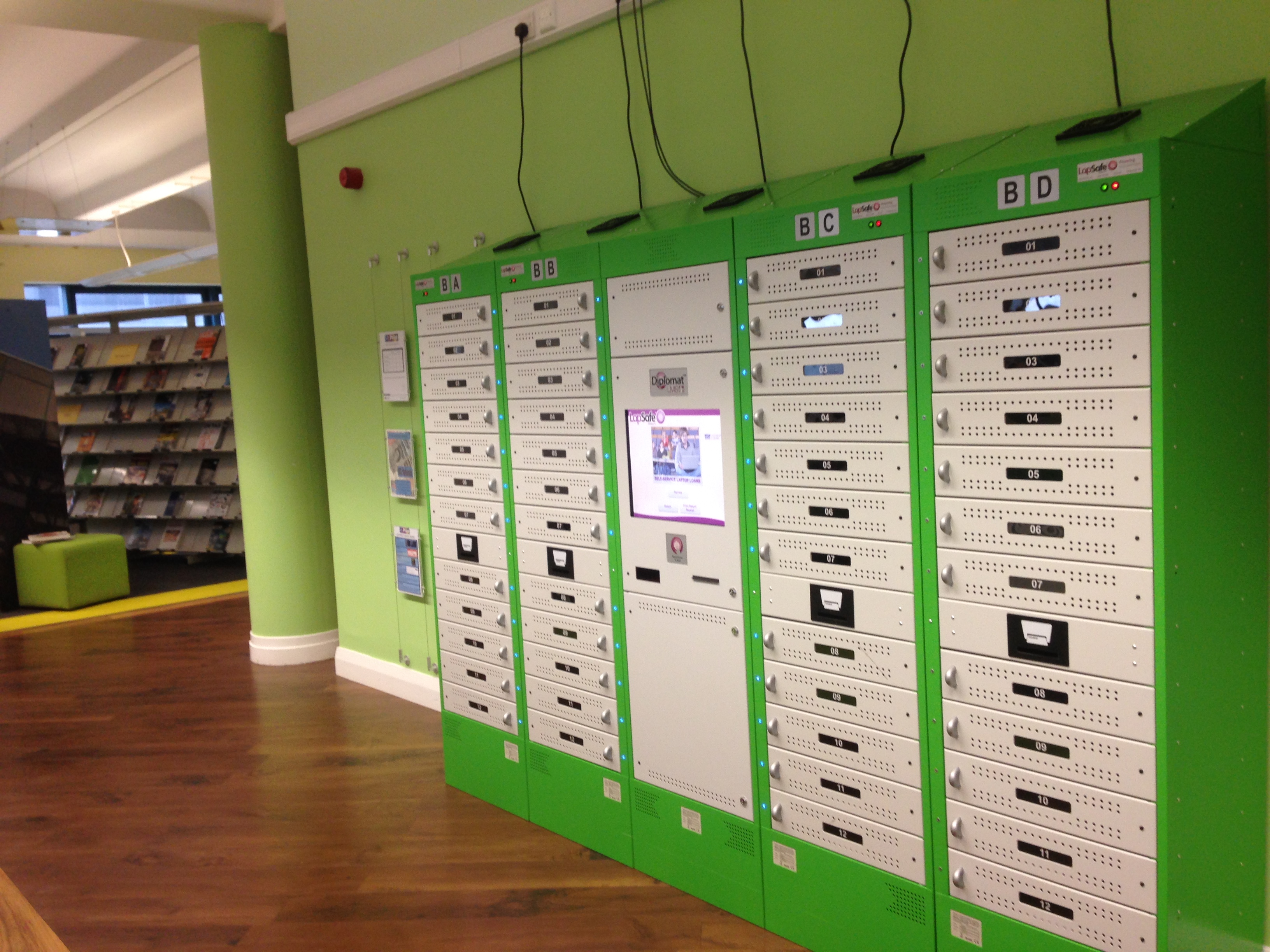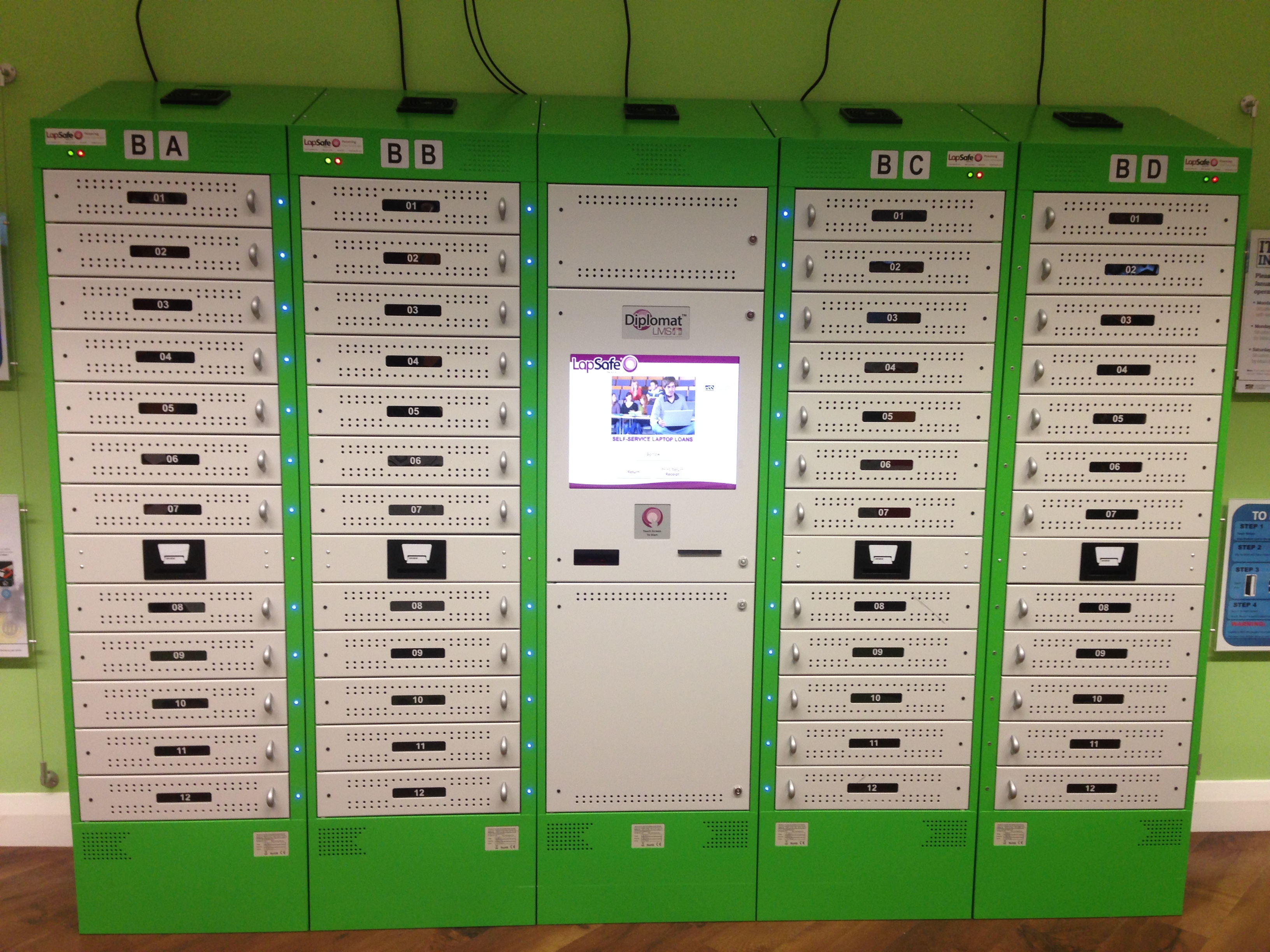 Instructions to issue a laptop:
Step 1: In the centre of the LapSafe, on the screen, touch 'Borrow'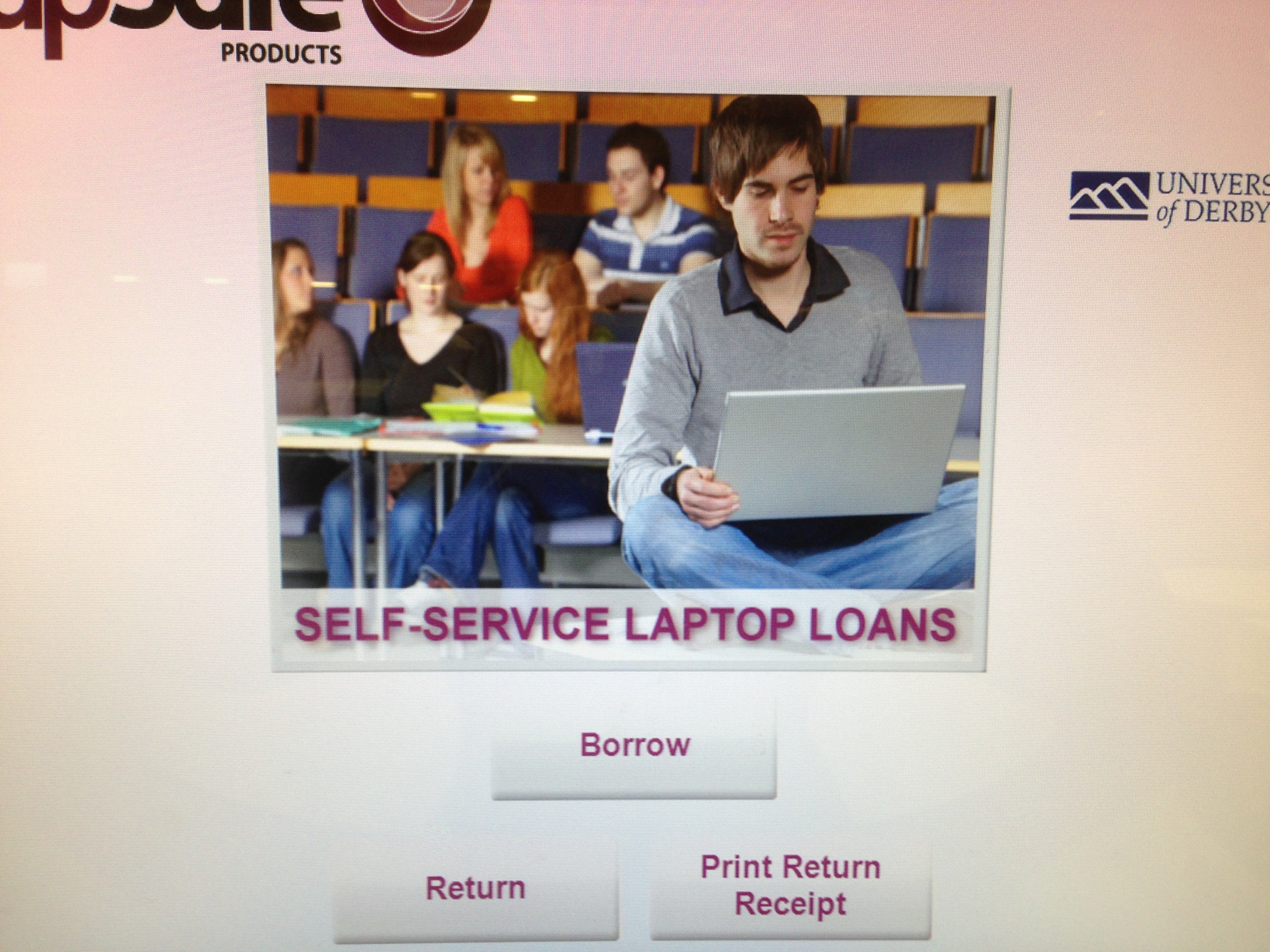 Step 2: 'Scan' your student card in the slot below the screen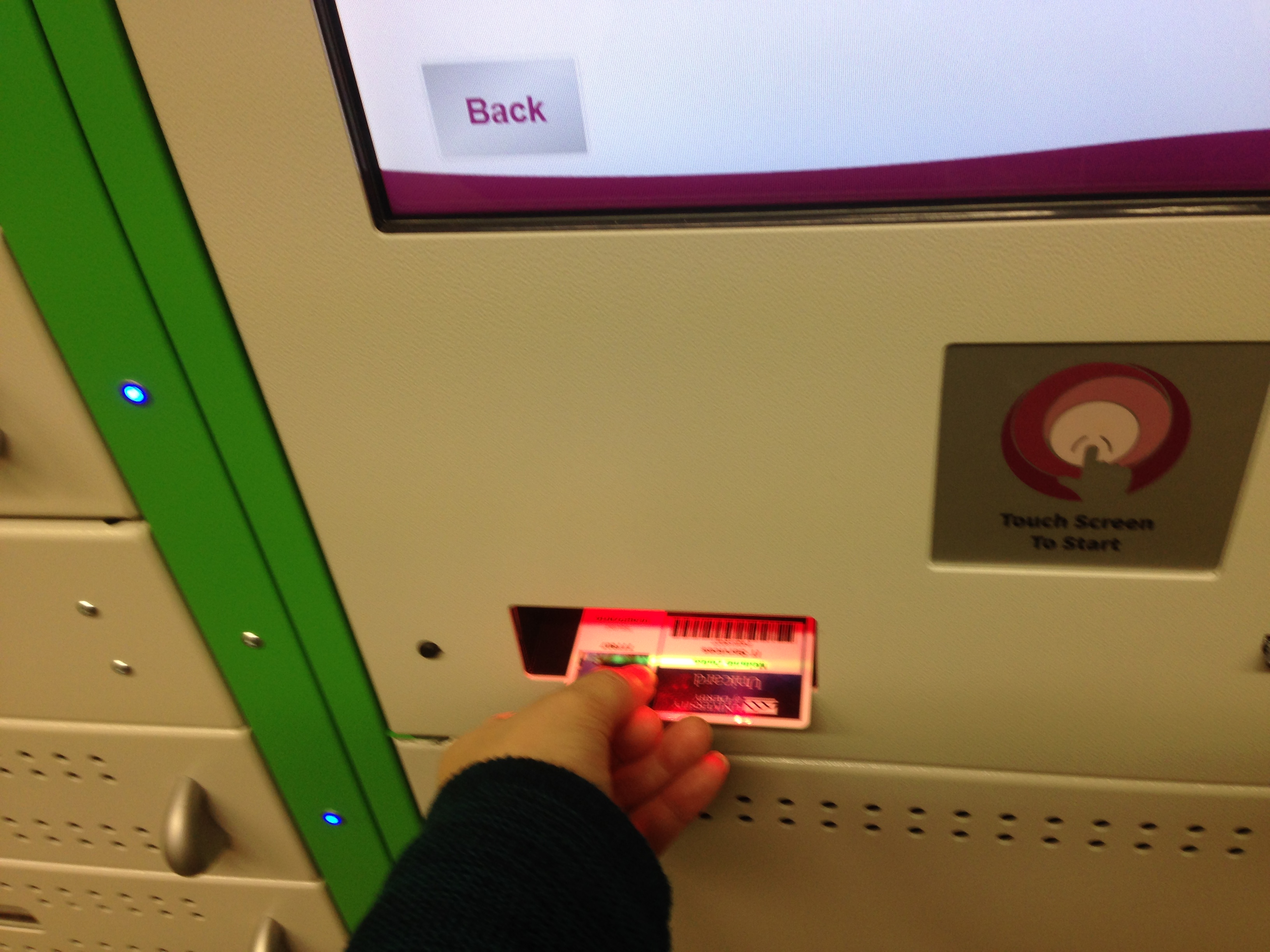 Step 3: On the screen 'accept' the Terms and Conditions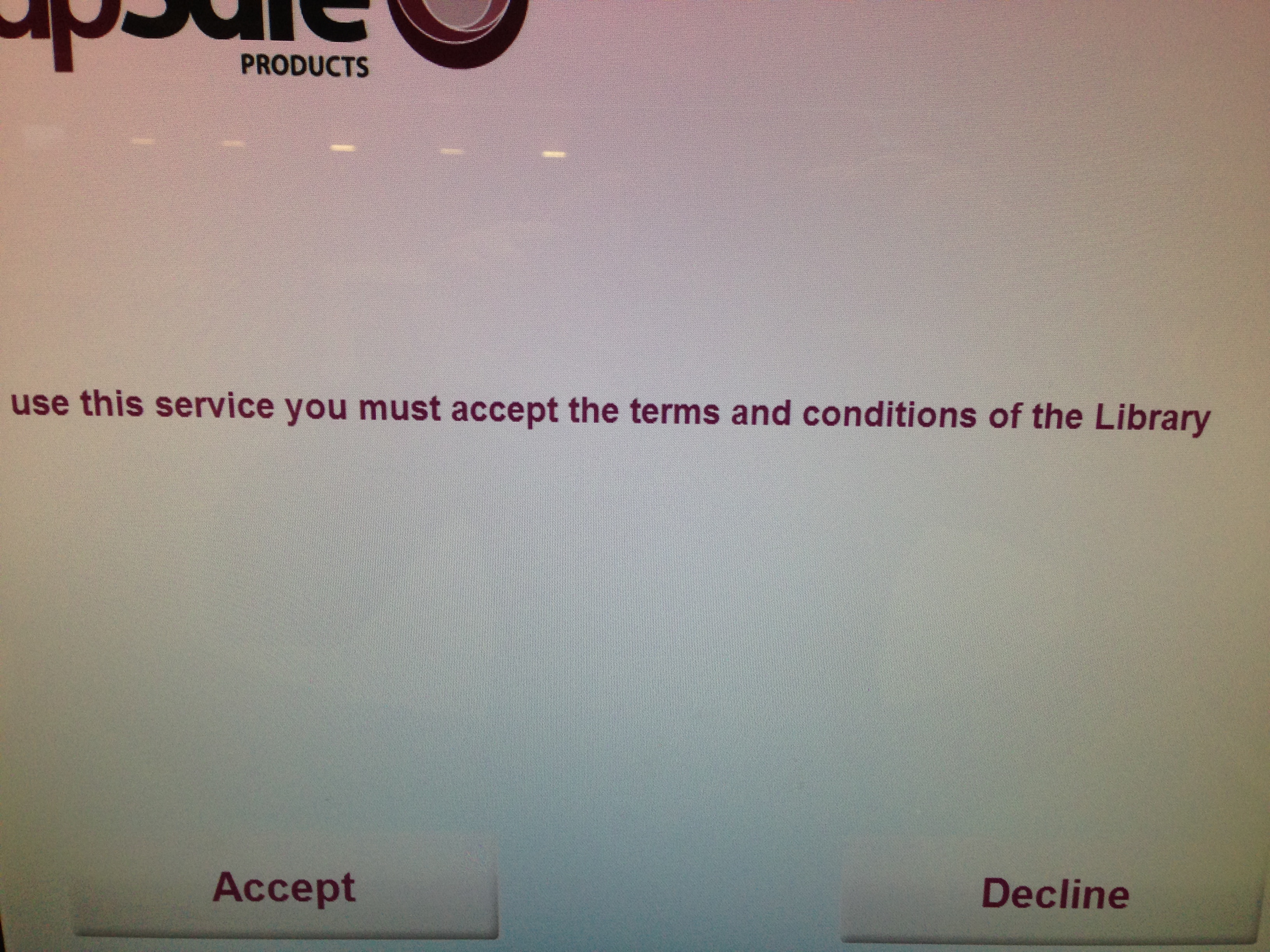 Step 4: Please take note of the 'Return Time' and 'Bay Number'
Step 5: The bay number will 'flash' now move to the relevant column
Step 6: 'Scan' your student card in the slot centre of the column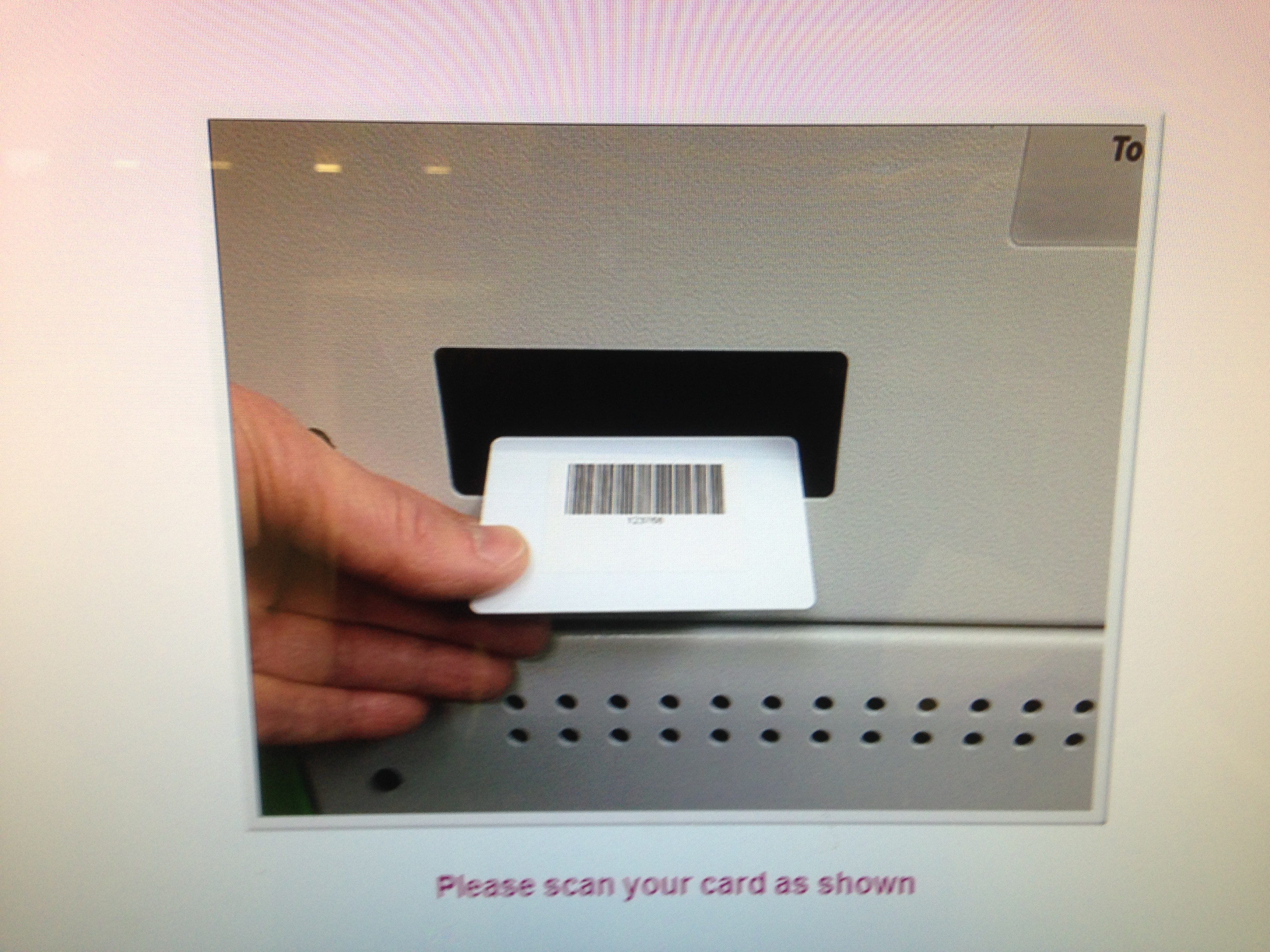 Step 7: 'Open' the door of the lapSafe
Step 8: 'Unplug' and 'remove the Laptop'
Step 9: 'Close the door' of the lapSafe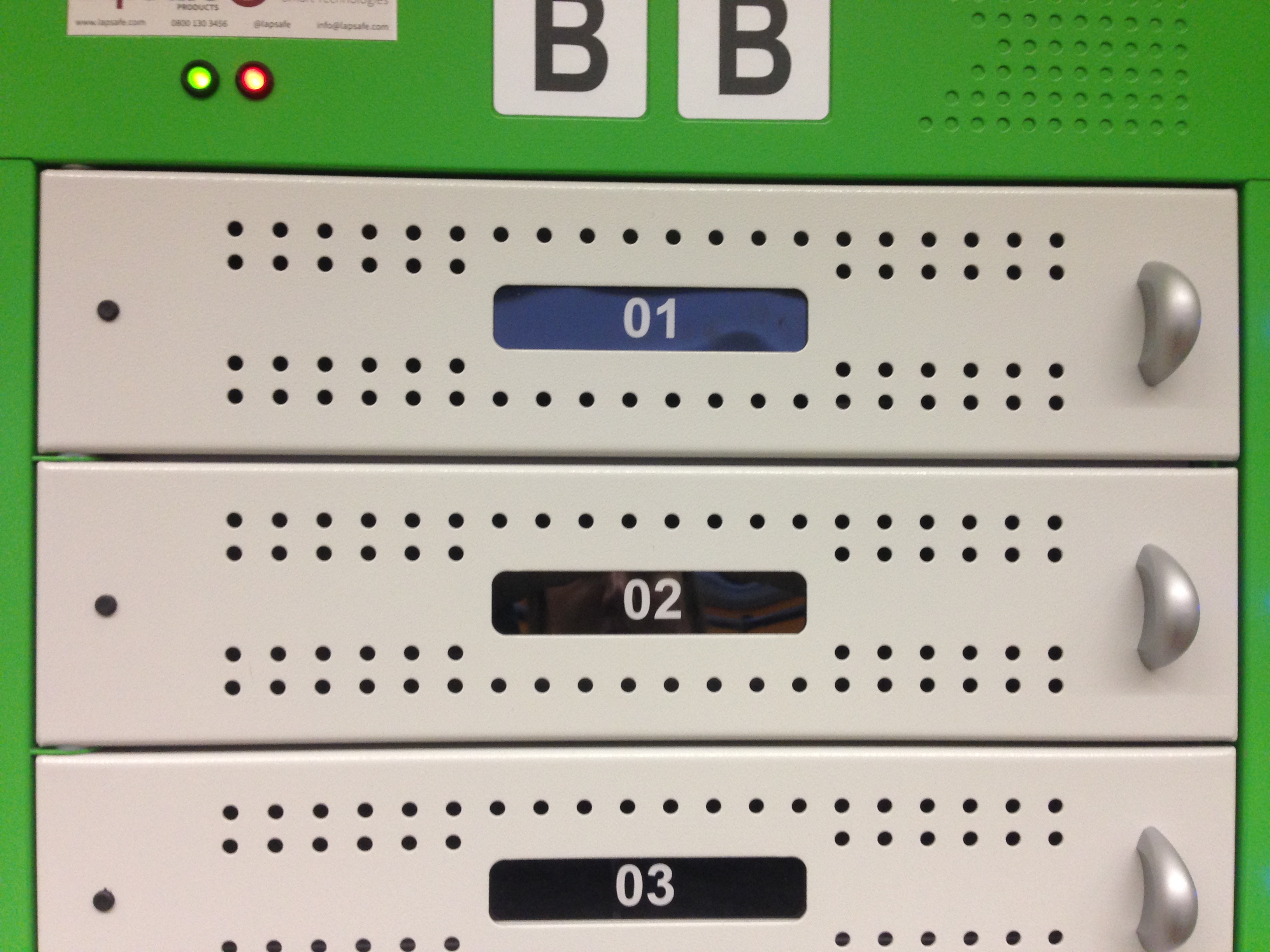 Please note: We do have signs in the KR Library with instructions for students to use next to the LapSafe as shown below: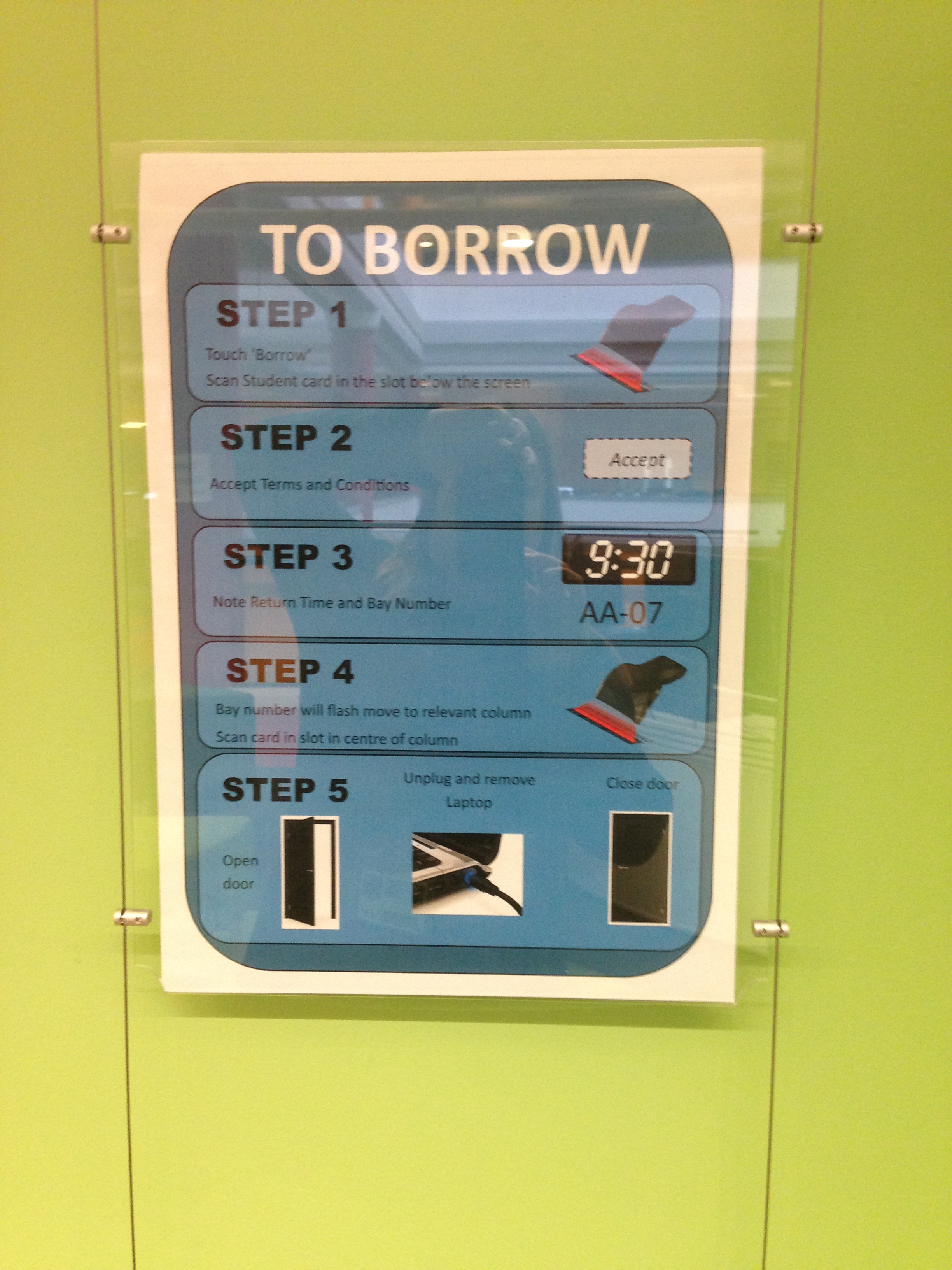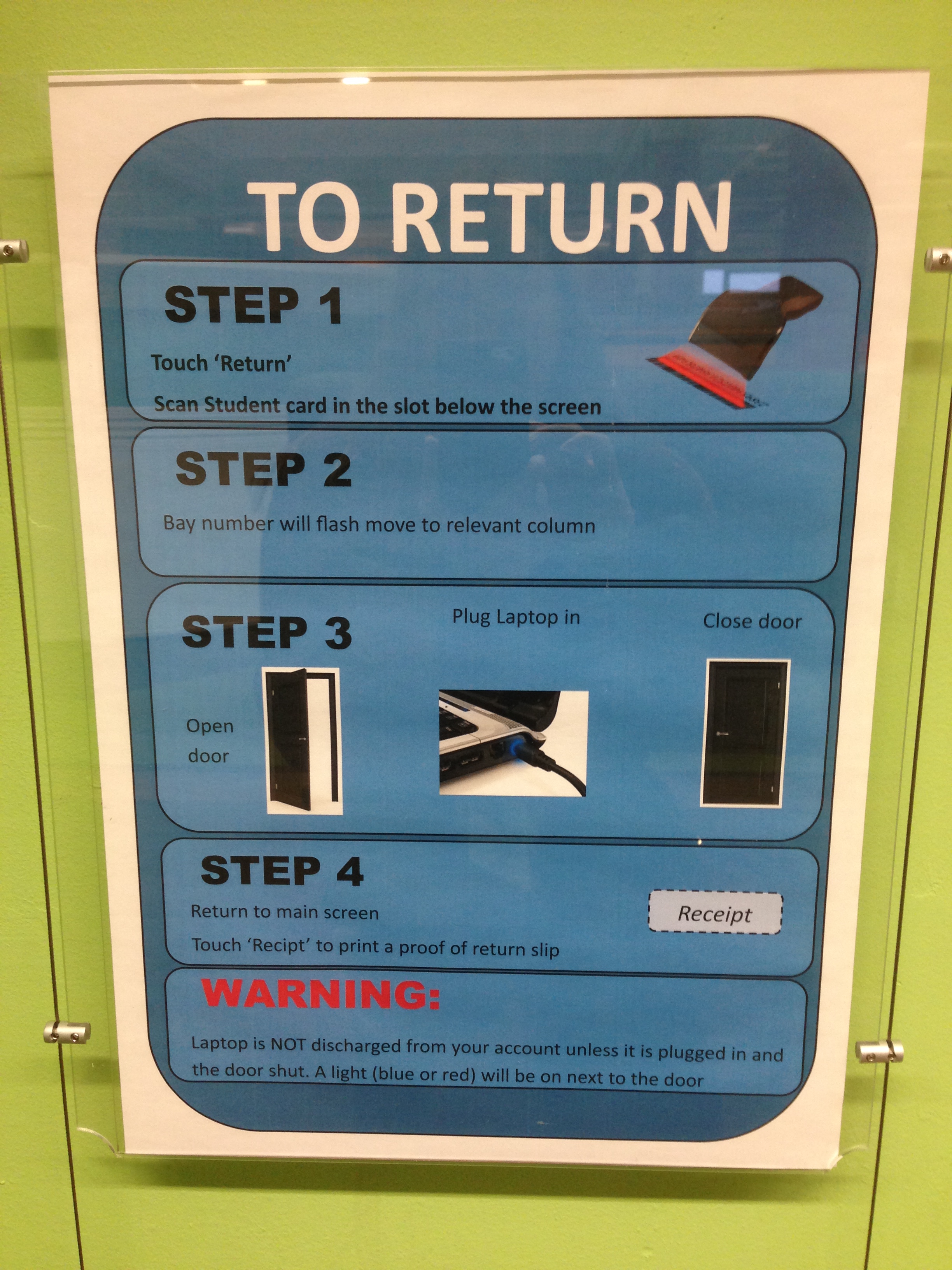 Known Issues
Problem: The Lapsafe bay will show a constant flashing light and will not open the door. 
Resolution: Try the 'Return' option on the LapSafe screen, follow the instructions then try issuing the laptop again.
Problem: The LapSafe doesn't print receipts
Resolution: There isn't a resolution at this time