This guide shows how to setup the MFA (Multi-Factor Authentication) system so you can verify via the Microsoft Authenticator app on a mobile device.
To setup MFA via the Authenticator app, you will need to use an additional device to your phone / tablet so you can scan a QR code from your phone/tablet.
To differentiate which device the steps need to be applied to, they are colour coded as follows:
Green = On a device other than your phone/tablet
Blue = On your phone/tablet
On a device other than your phone.
1. Visit
office.com
and select
Sign in
.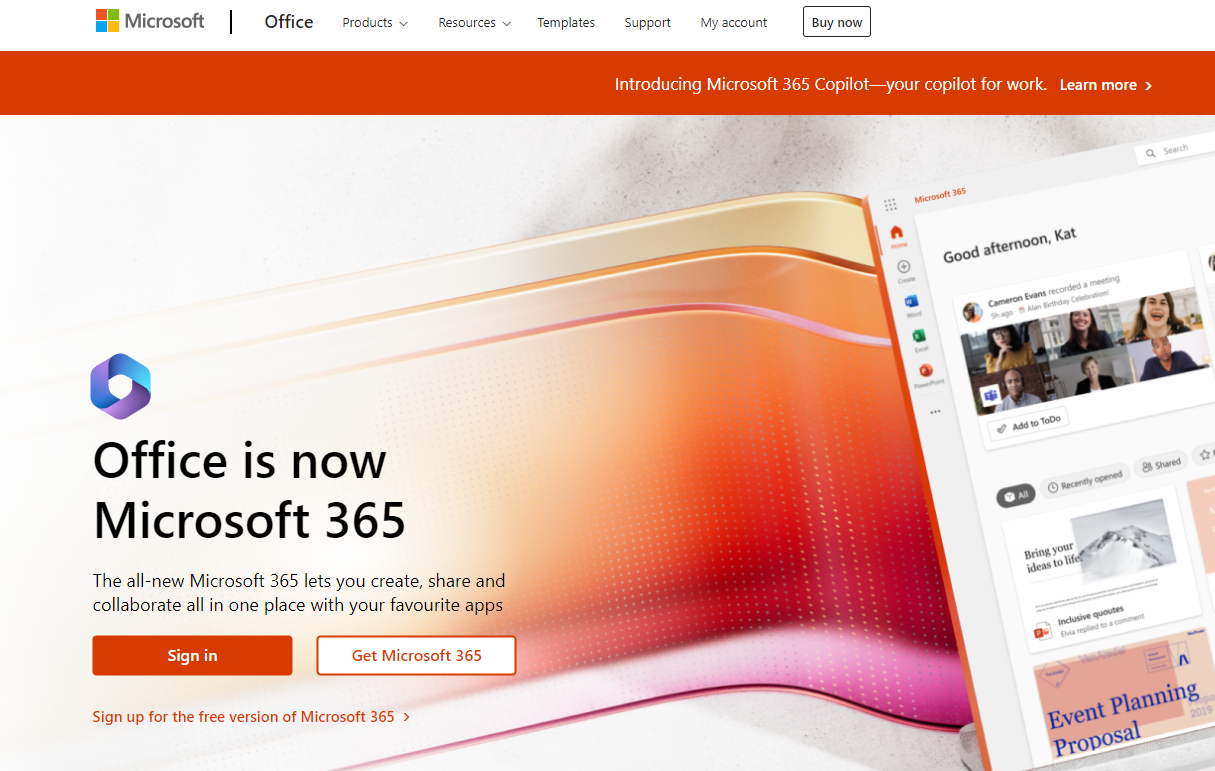 2. Enter your username in the relevant format as shown below:
Students: <your username>@unimail.derby.ac.uk
Staff: <your username>@derby.ac.uk
Then enter your latest password.
For more information about how to sign into the office.com site (Microsoft 365) please refer to
this guide
.
3. Select Next on the More information required message.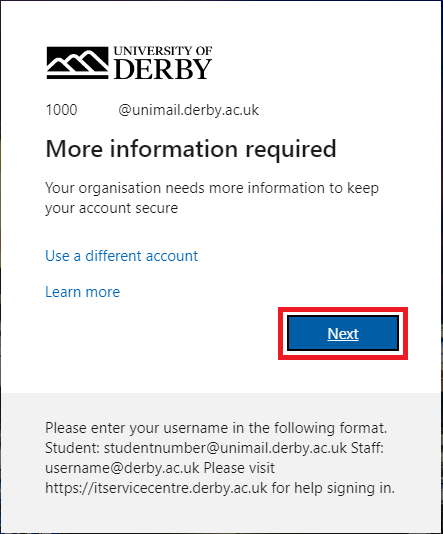 4. Select Next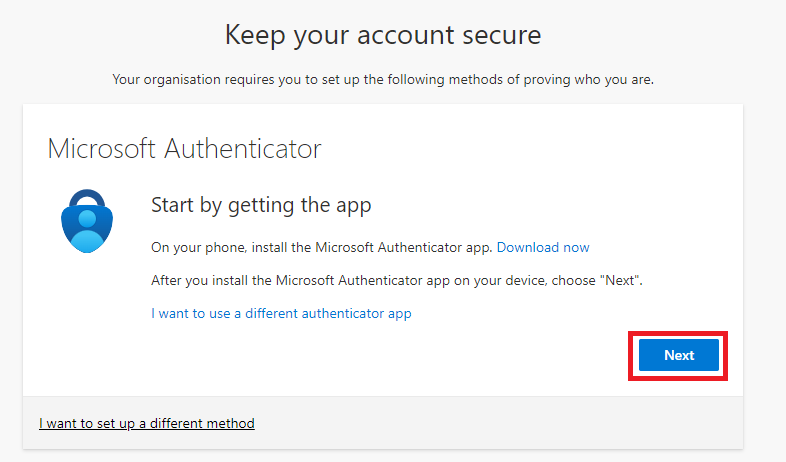 5. Select Next again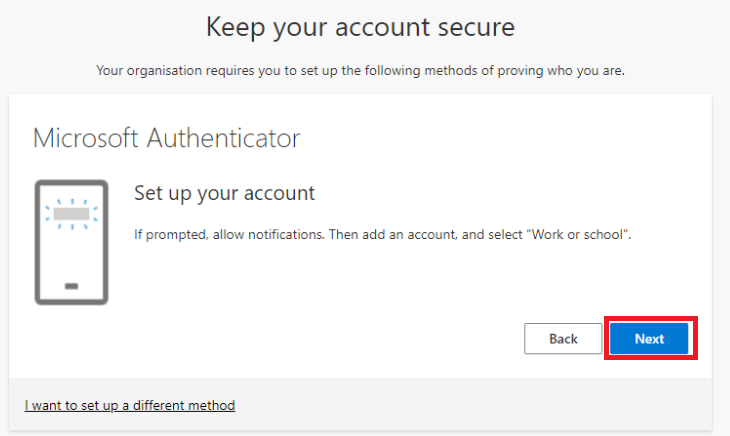 6. On your phone or tablet, go into the Play Store or App Store and install the 'Microsoft Authenticator' app.
Note: The genuine Microsoft Authenticator app is free and will never ask you for a subscription. If the app asks you to pay, it's not the genuine app so do not use it.
7. Open the Authenticator app and click Add account or the + (plus) icon.
8. Select Work or school account.
9. Tap Scan QR code and scan the code showing on your other device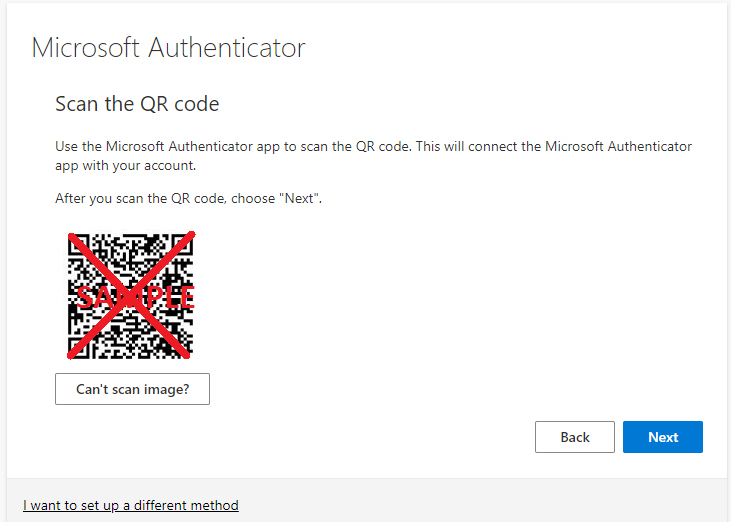 10. On your phone/tablet device, it will link your account and show a message account added successfully.
11. On your other device, click or tap Next. You will then receive a notification to your phone/ tablet with a number.
12. Enter the number into your other device and click Verify
13. Your account has now been linked, click Next.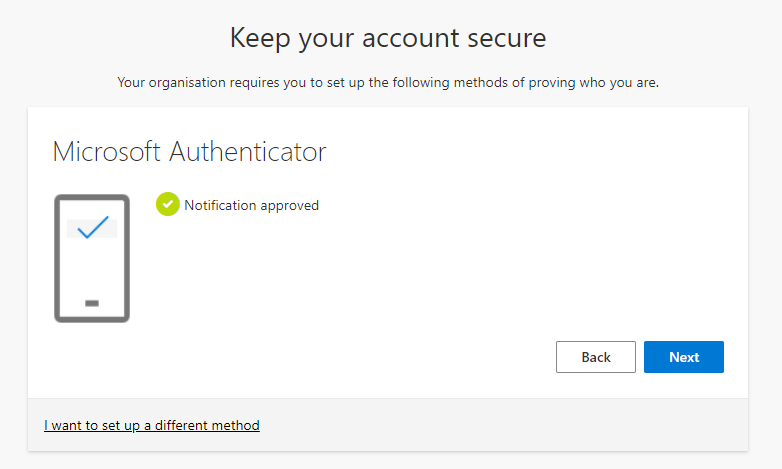 14. A message will show to verify you have setup your account to verify via the Microsoft Authenticator app.

15. Click Done to sign in.
IMPORTANT. Please leave the Authenticator app on your phone, you will need to authenticate whenever you log in.
Backup your Authenticator app
It's important to back up your Authenticator app configuration so you can transfer it to another phone or tablet if required. Please follow this guide that shows how to configure the backup.