To change your profile picture in Outlook,
1. Go to File,
2. Click on Change below the image box;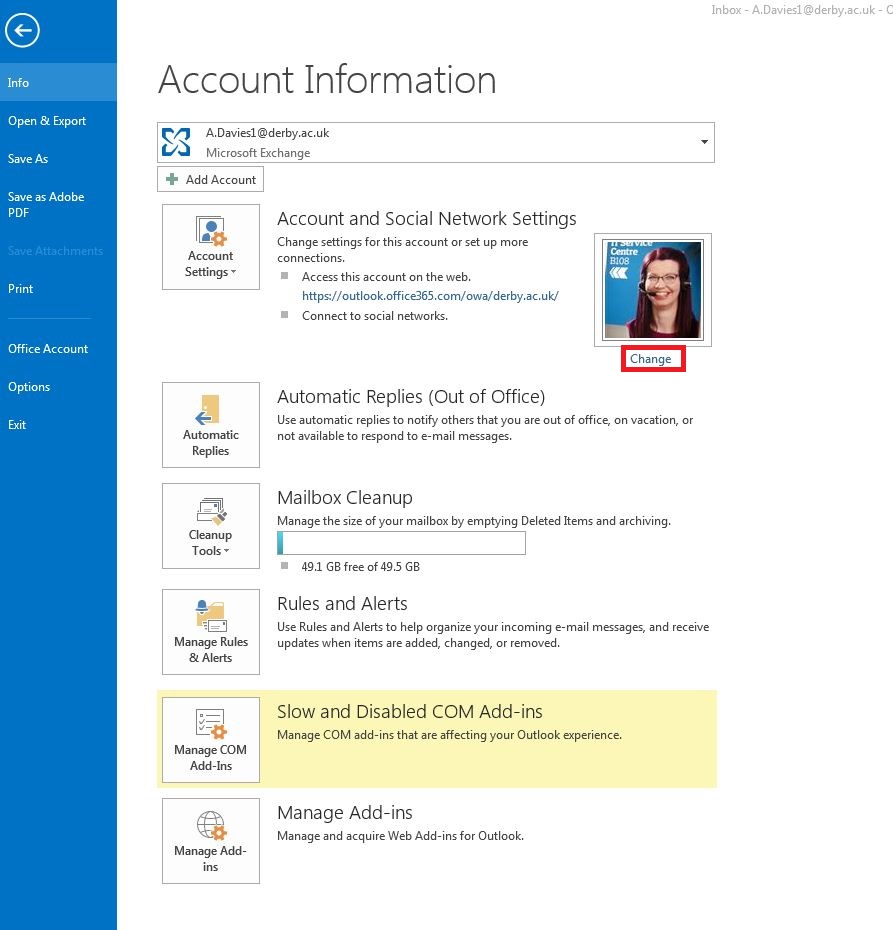 3.This will take you to the Office 365 website where you can upload your photo, click Upload Photo on the right of the screen;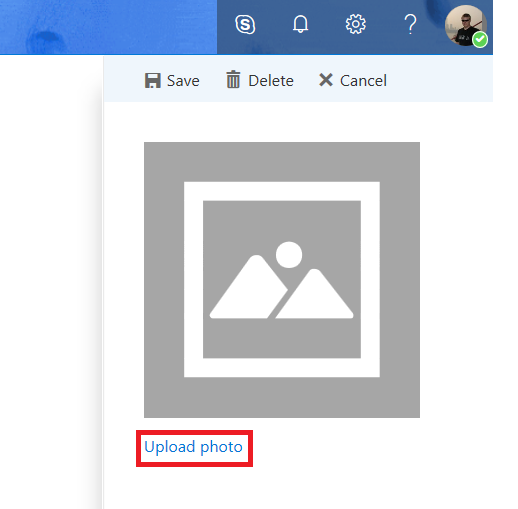 4. Browse to the folder where your photo is located on your computer, select the image and click Open;
5. Select Save.
The image will synchronise through to your Outlook client.