Procedure for Full Print Driver (Recommended) 
Please follow the steps below to add the MyPrint queus on your Mac:
STEP I : Please see attached at the bottom of this knowledge base article is a full MyPrint on macOS procedure with an in depth coverage of the steps necessary to set up MyPrint on your macOS device. 
UPDATE I : Download Konica Minolta MFD latest drivers for macOS to take advantage of all features, such as A3 printing, envelopes, stapling, etc.
Latest drivers can be downloaded from here: DOWNLOAD LATEST DRIVERS
Use the search box on the page to look up available drivers for your printer. Most of our MyPrint Printers are Bizhub C284e and drivers cover wide range of MFD Models. Once you hit enter, webpage will list you all available drivers and user guides. Expand the Drivers section and choose macOS Operating System from the list. Then hit the 'Download' button to initiate the download process. You will need to agree to 'Terms and Conditions' before file starts to download.
OR
We have also made the drivers available at the bottom of this page under attachments section for your convenience.
 Procedure for Basic Print Driver (Optional) 
Step 1. Open System Preferences, then Printers and Scanners and click Add (+) to setup a new printer.
Step 2. Right-Click on an empty space on the windows toolbar and select Customize Toolbar. Drag the Advanced button on to the toolbar and click Done to return to the Add Printer window.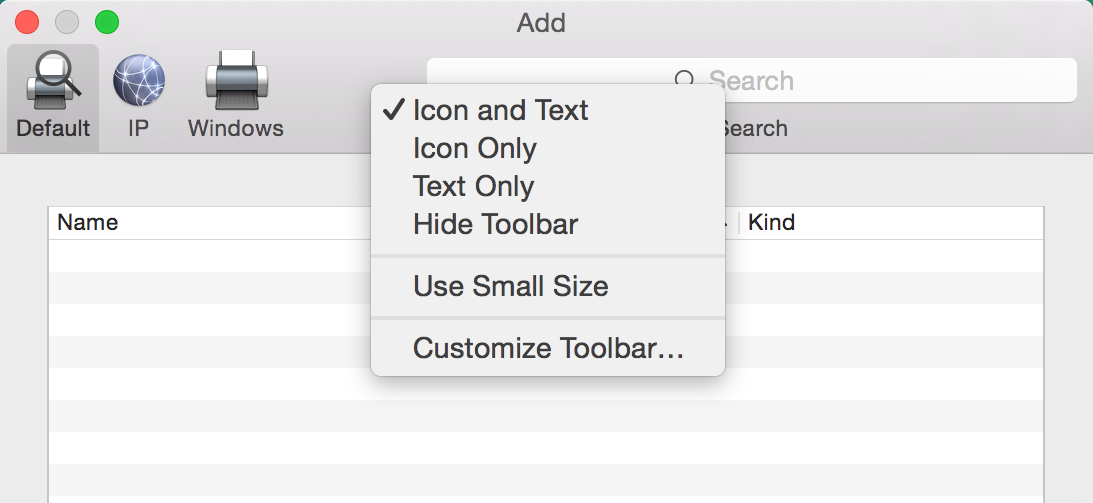 Step 3. Select Advance and enter the following details;
Type: Windows printer via spoolss
Device: Another Device
URL: smb://prnt-prd-ps01/MyPrintBlack
Name: MyPrintBlack
Use: Select 'Generic Postscript Driver' from the list.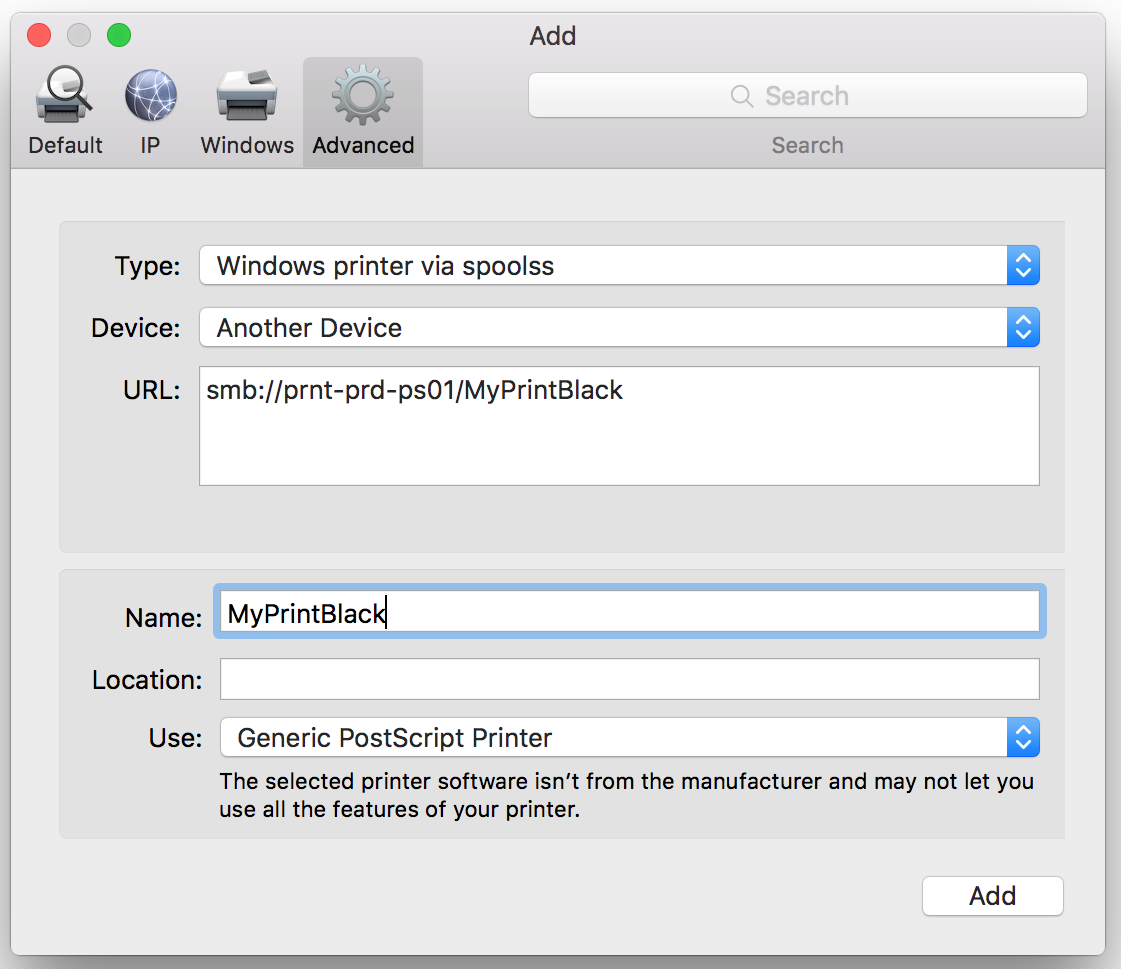 Step 4. Click Add and tick Duplex Printing Unit if an additional options window appears before clicking OK to finish installing the printer.
Step 5. Repeat the process changing the URL to smb://prnt-prd-ps01/MyPrintColour and you will have added both MyPrint queues.
Step 6. When printing you must be connected to the University's network and will be prompter to enter your Username and password as shown below before printing will work.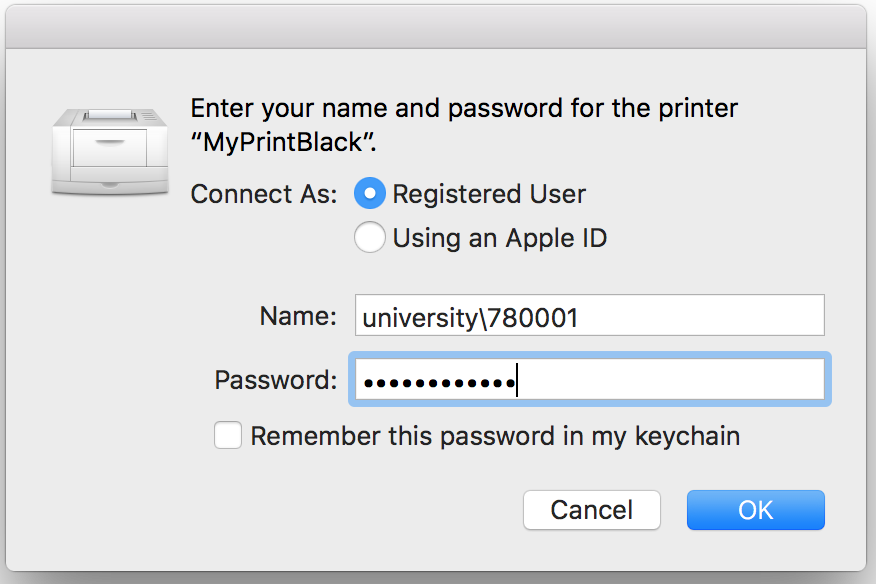 If credentials are entered incorrectly you will see the follow message in the printer queue and will be required to delete the print job and try printing again.