As a student at the University of Derby, you have access to 1 Terabyte of storage space on Microsoft One Drive while studying with us.
There are two ways you can access your One Drive, either through UDo or Office.com. To access through any of these methods, follow the steps below.
Through UDo:
1. Go to the university web site (www.derby.ac.uk)
2. Click on the Current Students link in the top right of the screen
3. Log in with your student number and password
4. Click on the Inbox link (highlighted below)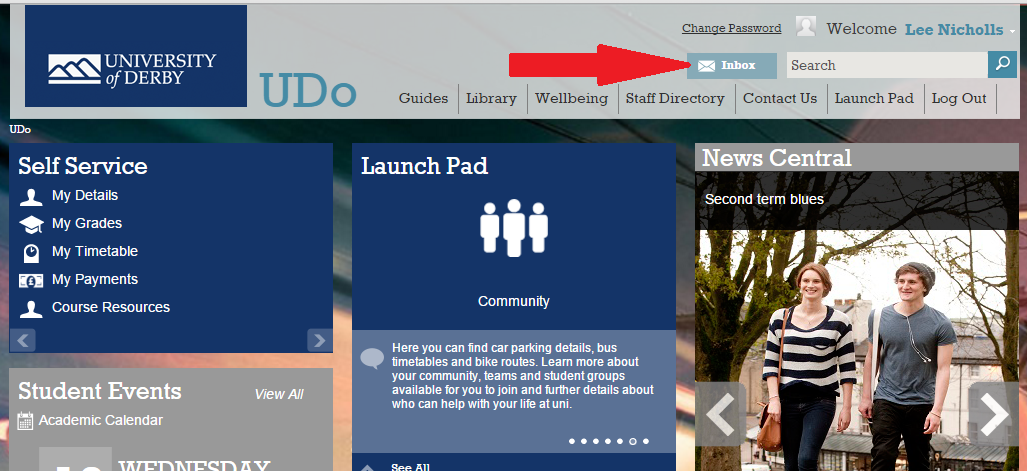 5. Select the menu button in the top left of the screen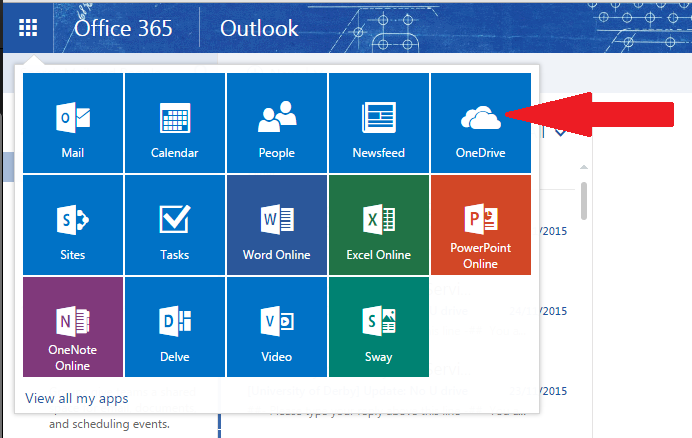 This will take you to your One Drive storage area where you can upload and access documents.
Through Office.com
1. Go to www.office.com and select the One Drive icon
2. Select Sign in with a work or school account
3. enter your username (student number) followed by @unimail.derby.ac.uk, so if your student number is 123456789 for example, you would enter 123456789@unimail.derby.ac.uk into the email text box.
The site will then re-direct you to university sign in page where you will need to enter your student number and password.
You will then be re-directed to your One Drive.