Adobe Creative Cloud is available for Staff to install on home machines for use on personal projects and not university work - on University Managed devices it is available from the Software Center and this can be used for university work.
It can downloaded from the link below and following the instructions.

1. Go to https://creative.adobe.com/products;

2. Find the creative cloud application installer (near the bottom) -> click download;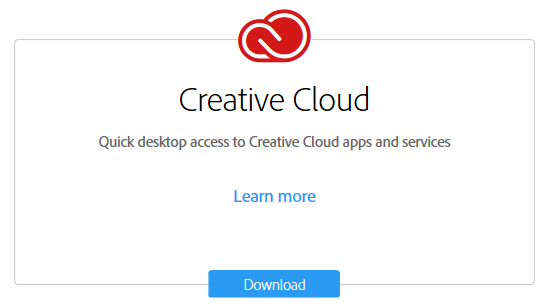 3. Click Sign In;
4. On the next page click Sign in with an Enterprise ID (small writing near the bottom);
5. On the next page, type in your email address ONLY and click the button (if it doesn't redirect you automatically);
Note: If it asks for Personal vs Enterprise ID again, select Enterprise;
6. Answer the 'Skill level' question;
7. You should then be redirected to the standard uni log in where you can authenticate and get the software.

Whenever Adobe Creative Cloud asks you to sign in, follow a similar procedure to the above to get free access to all the Adobe Suite.