By default Outlook 2013 and Outlook 2016 opens new email in the reading pane, after clicking 'Reply' or 'Forward' on an email message.
To change the default behavior so that new emails open in a new window (or 'pop out'), please follow the guide below.
1. Click File > Options;
2. Select the Mail tab on the left (1);
3. Scroll down to the Replies and forwards section;
4. Check the box that says Open replies and forwards in a new window (2);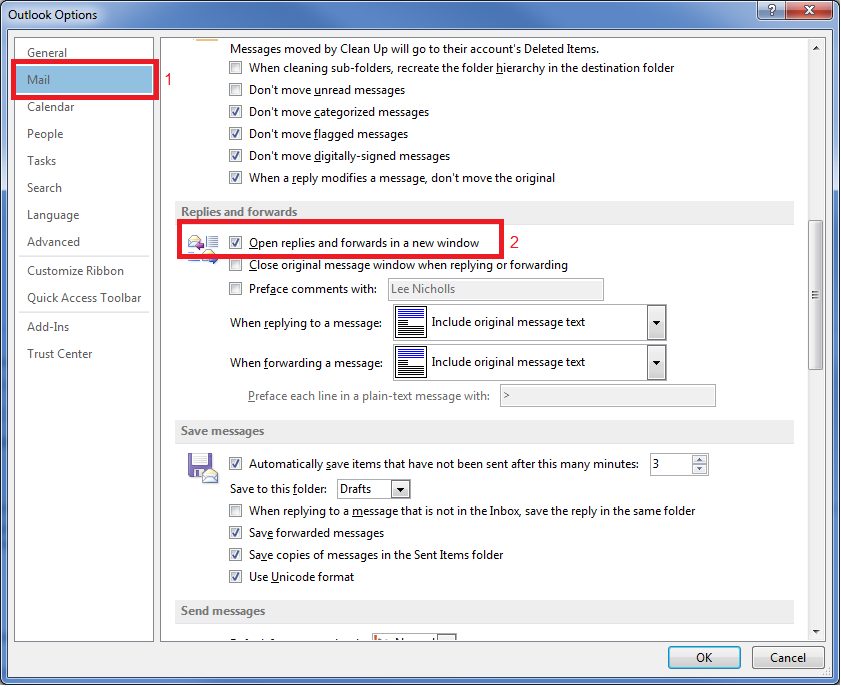 5. Click Ok.
When clicking on Reply or Forward, new emails will now 'pop out' into a new window.