There are two portals in which you can change your password:
On a University PC
You can also press 'ctrl' + 'alt' and 'del' on your keyboard then select the Change Password option in the list. Ensure you log out and back into Windows after using this option.
Note: Do not use the Reset password link on the lock screen as this method will not work.
Off-Campus
Access the password reset system (link opens in a new tab)
Instructions
1. The link above will send you to a Microsoft login page, enter the following details into the email address or phone number text box:
2. Enter your student number followed by @unimail.derby.ac.uk
3. Enter your current password;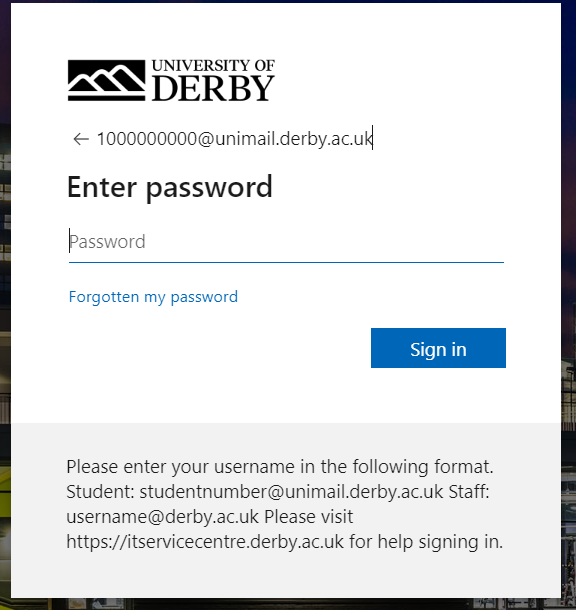 4. On the 'change password' site, enter your old password, create and confirm your new password
(for password criteria, see our guide on Password complexity requirements);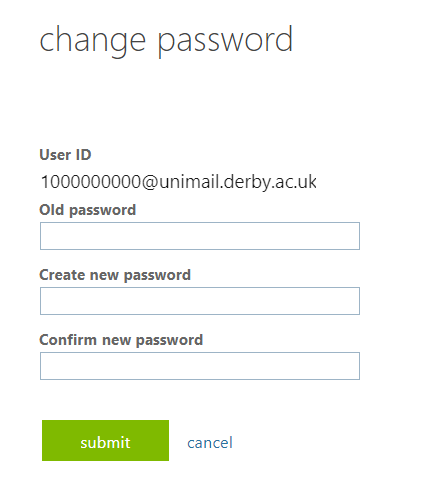 5. Click Submit;
6. If you are signed into a university computer, please log out and back into Windows so your new password is fully synchronised.