Access PhD Manager
Type in the address bar below and click on "Login to PhD manager" button: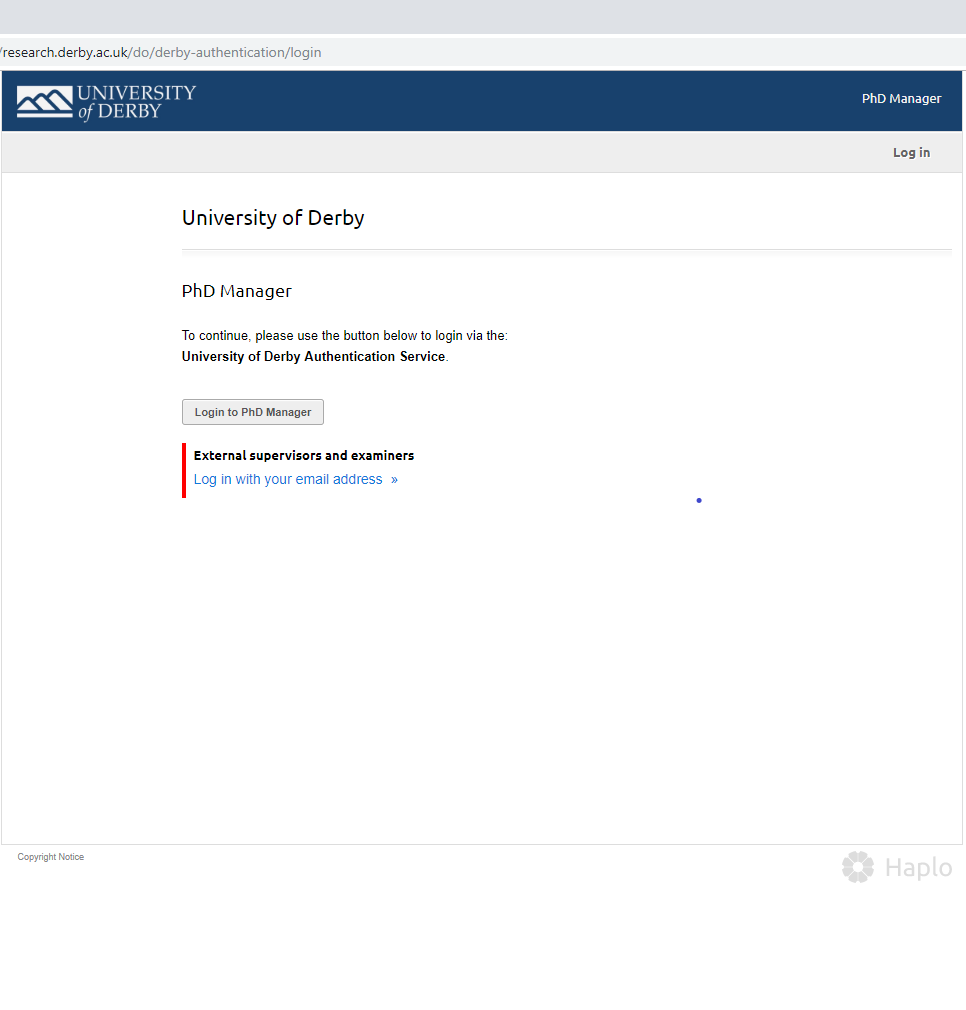 Sign in
You will then be presented with the University of Derby login page to sign in with the ID you want to use:
Staff enter: username@derby.ac.uk
Students: studentnumber@unimail.derby.ac.uk (to be used if you need to access PhD Manager in your student capacity)
Enter Password
Enter the correct profile password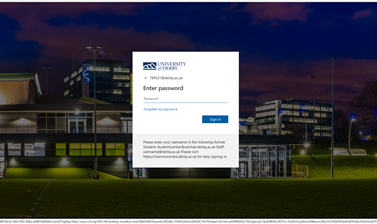 PhD Manager will open in the version linked to the username and password entered.
Still can't log in?  Please contact IT Service Centre for further advice.
Email: itservicecentre@derby.ac.uk
Call:  01332 59 1234