University of Derby Research System
Login
To Access any of the Modules contained within the University of Derby Research System i.e. PhD Manager, Ethics Monitor, Research Manager and Repository Module (UDORA) follow the steps below.
1. Go to URL https://research.derby.ac.uk
2. Click Login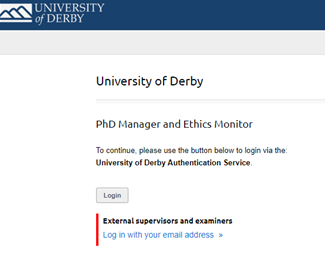 3. You will be prompted for your University of Derby username. Use the following format:
Staff: username@derby.ac.uk
Student: studentnumber@unimail.derby.ac.uk (to be used if you need to access either PhD Manager or Ethics Monitor in your student capacity).
Note that you must use a private browser window if you are logging in with a different user account (such as staff who wish to user a student account)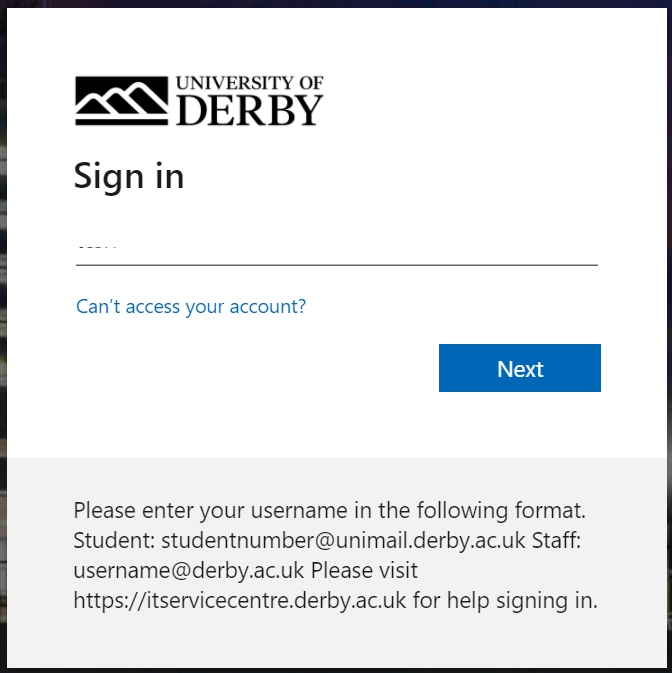 4. Once you have successfully logged in, you will be presented with the University of Derby Research System homepage.
Still can't login?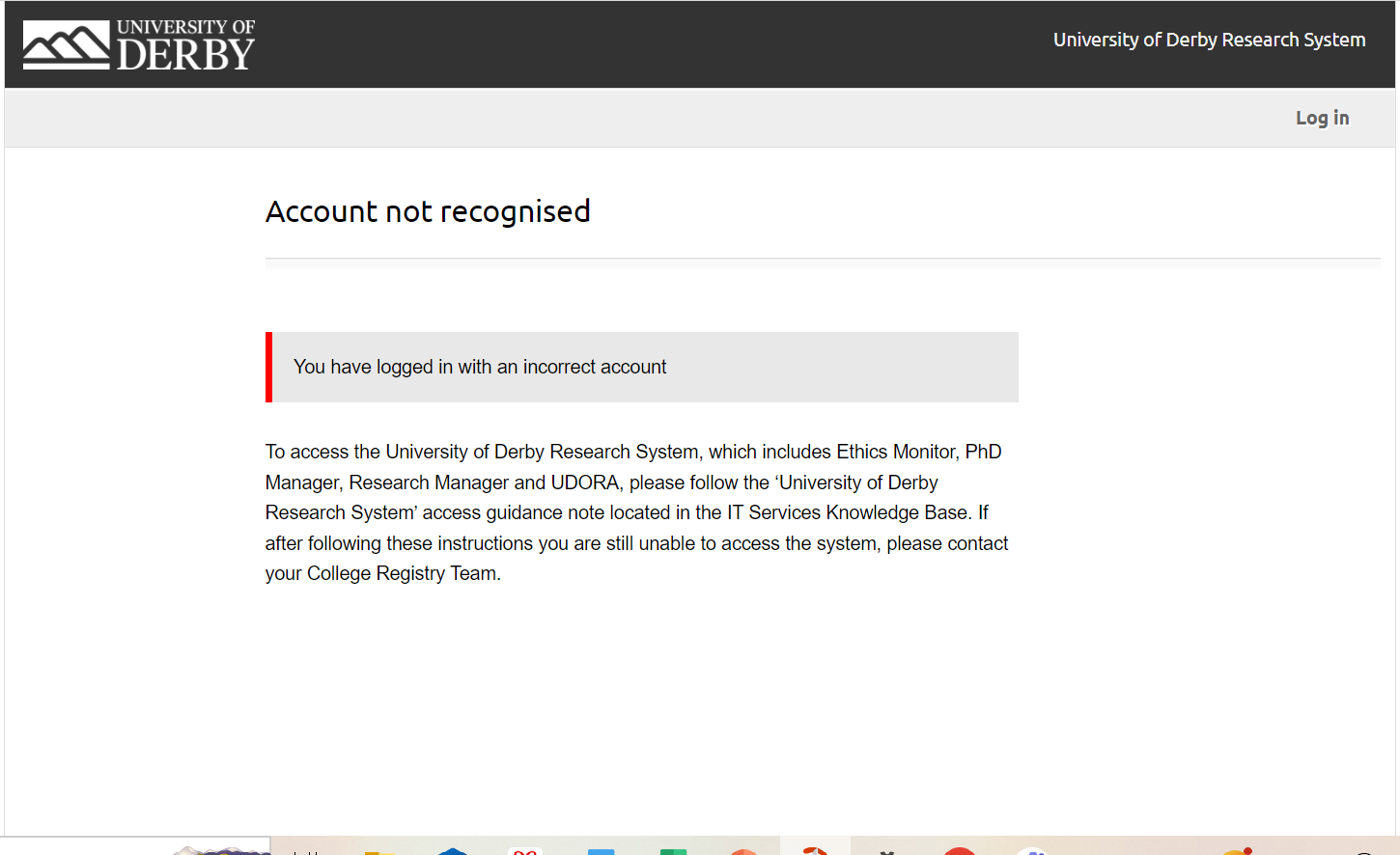 If you are a Student:
Please contact the appropriate person(s) as follows:
| | |
| --- | --- |
| Research Manager | |
| PhD Manager | |
| Ethics Monitor | Students and Post Graduate Research Students including Professional Doctorates please contact your Supervisor. |
| Repository Module (UDORA) | Please email UDORA@derby.ac.uk |
If you are Staff:
Please contact your College Research Ethics Committee Secretary as follows: