New starter Equipment
For New Full-Time staff members, IT Services offer an initial package to get your staff up and running without any additional cost to your department.
Bear in mind that the offer will only extend to new starters who meet the following Criteria:
Full-time member of staff: IT Services will provide free of charge a desktop PC (currently Lenovo All-In-One) and a desk phone. The PC will be managed by IT Services and will be replaced as part of the University's PC replacement cycle.
Part-time member of staff / contractor / temporary staff: Please contact IT Services to discuss whether or not the equipment required will need to be purchased using your College/Department's budget. Equipment purchased using non-IT budgets will NOT be replaced as part of the University's PC replacement cycle. (Part time = 0.6 FT hours or 22.2hrs per week confirmed 9/1/20)
Research staff: If you are not based in one of the central research center's where IT Services provide desktop PCs, you will need to purchase your IT equipment using your College/Department's budget.
Associate lecturers: No IT equipment is provided by IT Services.
Students: IT Services will provide free of charge access to desktop PC and Apple Mac devices in general access labs, specialised software labs and libraries. IT Services also offers short-term laptop loans to support your projects and to help you out in emergencies. These loans are free of charge.
Will the University buy me an Apple Mac?
The University will supply Apple devices where there is a valid accompanying justification to the request.
What do you receive?
You will receive a PC and monitor (or equivalent) Phone handset (optional) and a keyboard and mouse, alongside the required cabling.
Your workstation will look similar to the following images:
Variation 1 - With Tower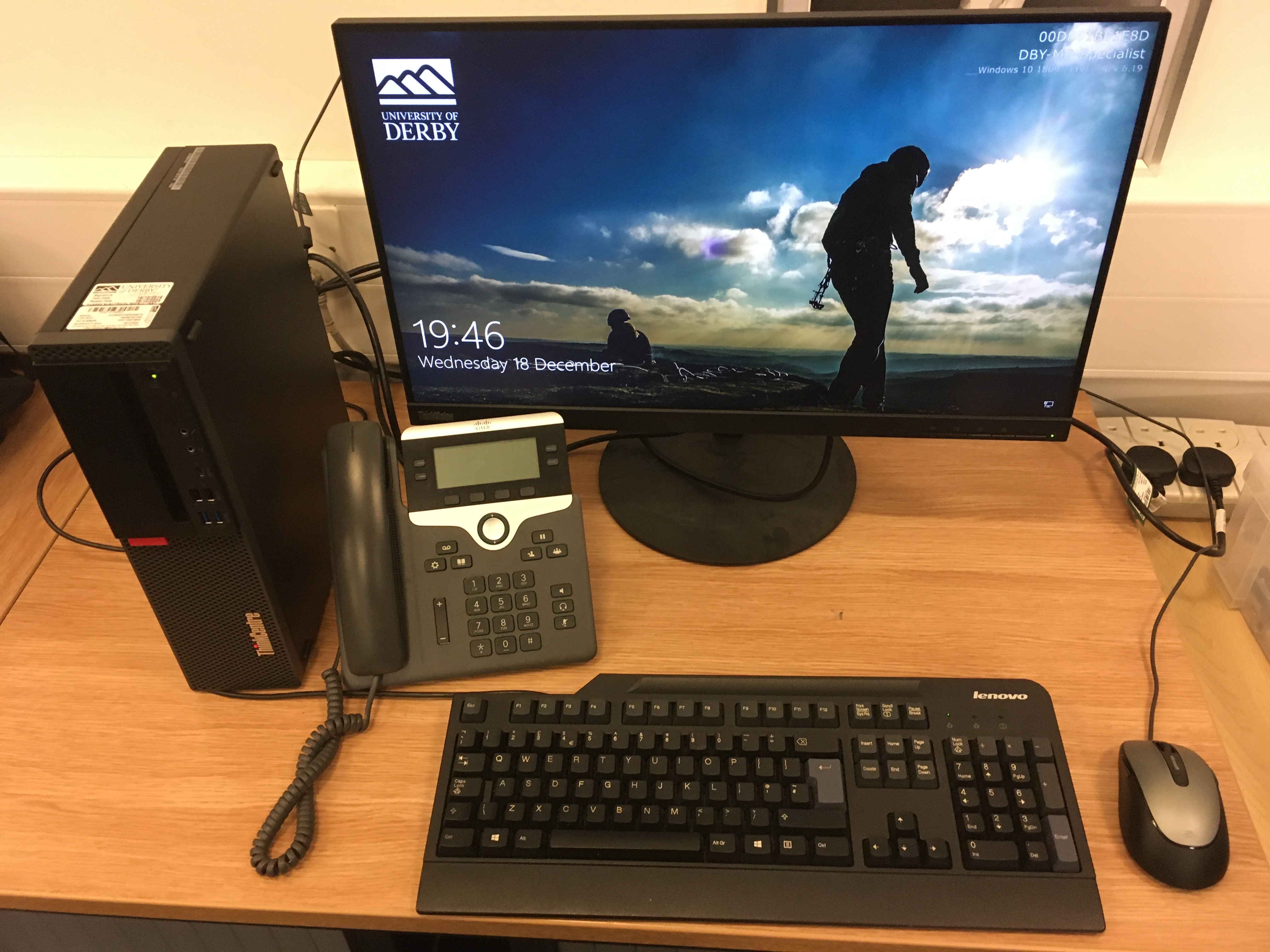 Variation 2 - All-in-one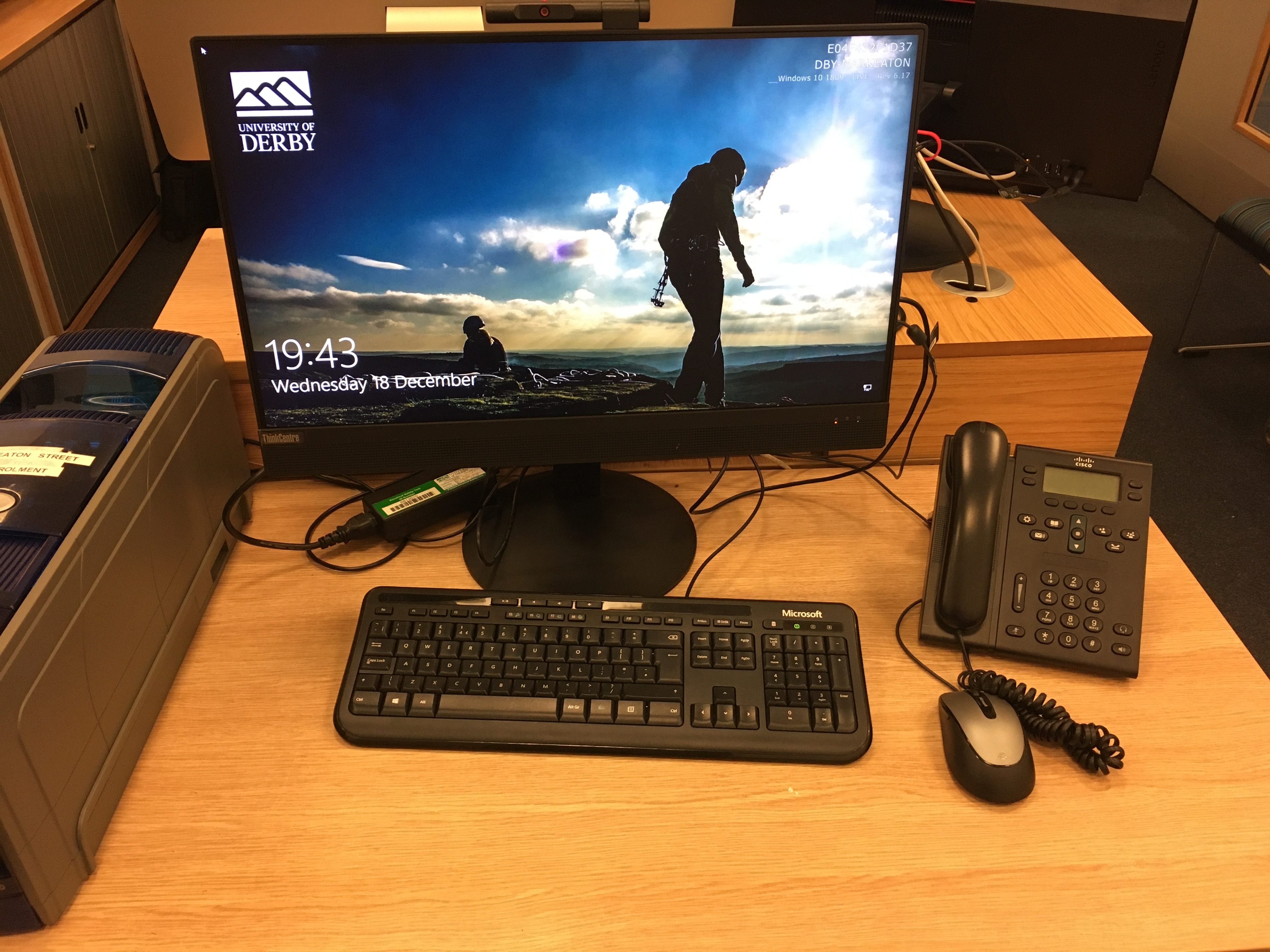 The variation and the specific model of hardware you receive will vary due to available stock.
How do I get this set up?
Before your new starter arrives, send an email to itservicecentre@derby.ac.uk with the following information filled in and amended:
Staff Name:
Staff Number:
New Position/Replacement Role:
Contract Type: Full-Time/ Fixed-Term/ Part-Time
Start Date:
End Date (if applicable):
Room Number where staff will be based:
Please bear in mind that we have work to do in the background before this will be ready for use, so the earlier you can let us know the better. Our current required notice period is 2 weeks time due to limited stock.
What if want something else?
Other none-standard equipment is not covered by IT's budget, for special requirements and cases you will have to request these through the Oracle Finance System
If you're unsure of what you need, feel free to let us know and we can help you through the process.
I hope you found this helpful
For any further questions regarding this, please send your inquiry to itservicecentre@derby.ac.uk