This KnowledgeBase article has been written to describe the process for Students using Microsoft Office on Staff PCs. This scenario is unique to the consultation rooms in B-Block - these Staff PCs allow students to login, but in doing so, students must login to Office apps manually for them to activate the Microsoft license.
1. Search and Open 'Word';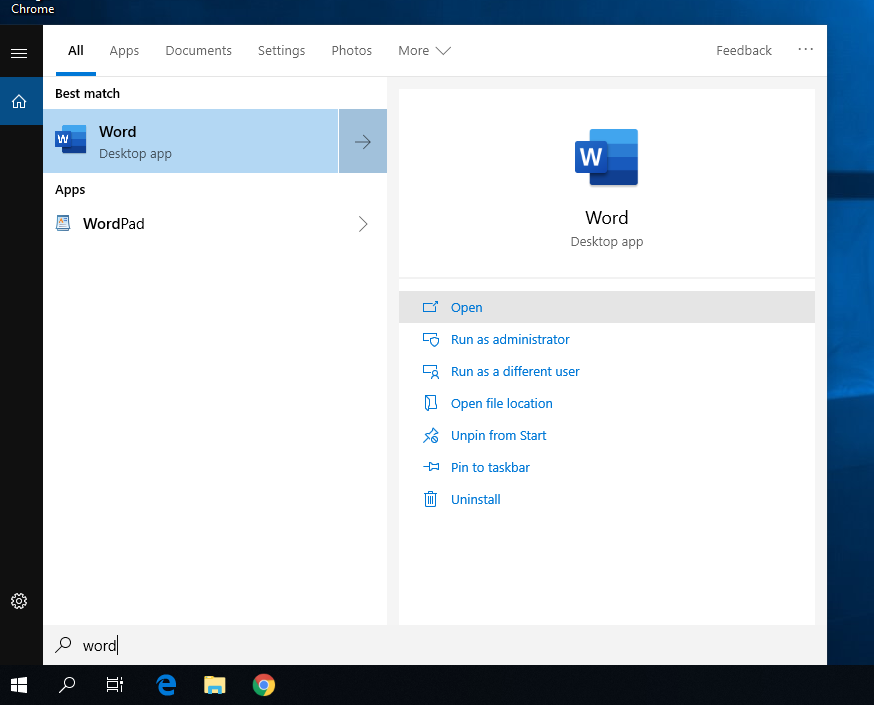 2. Login to Microsoft using studentnumber@unimail.derby.ac.uk;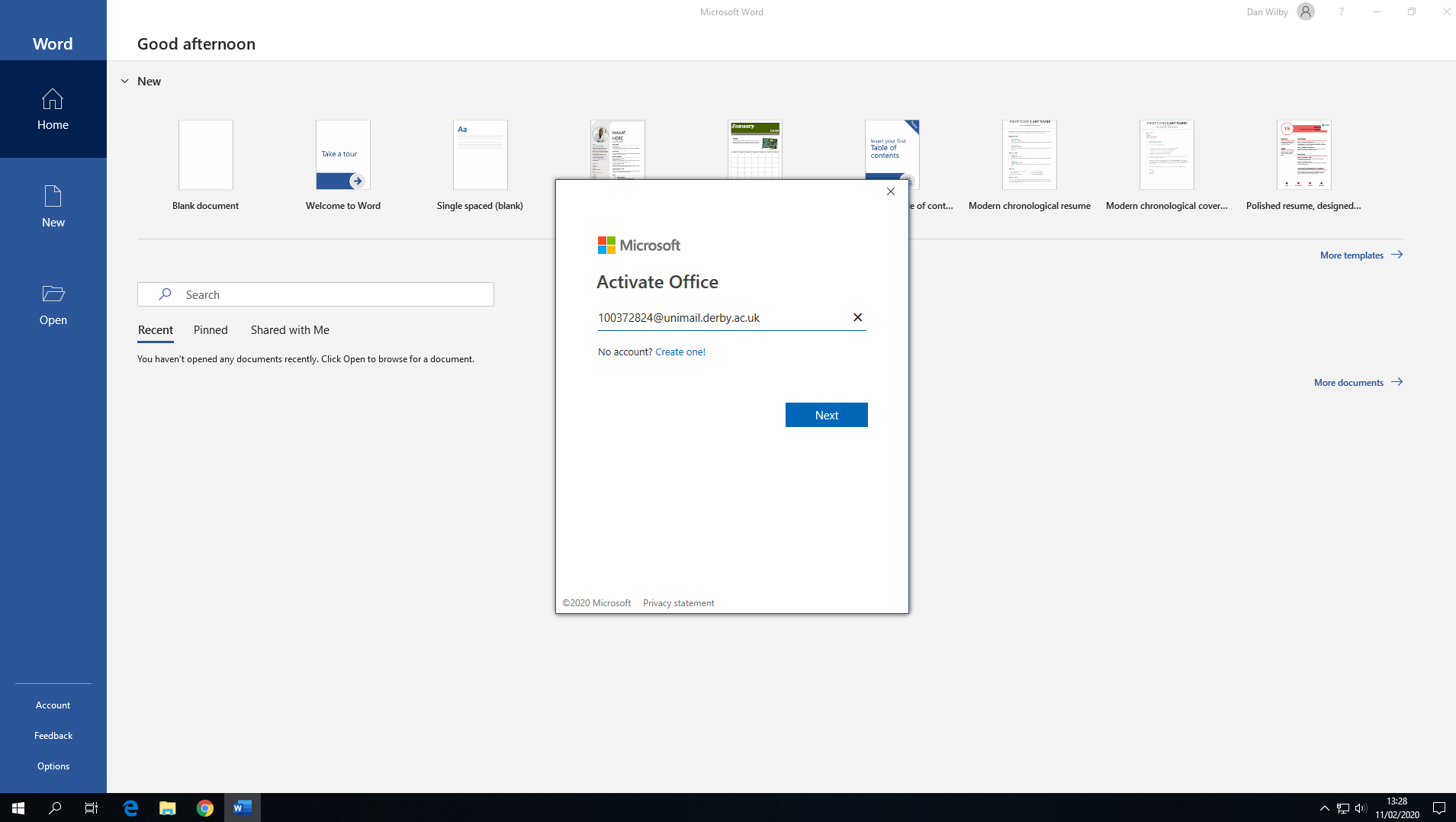 3. Enter your password;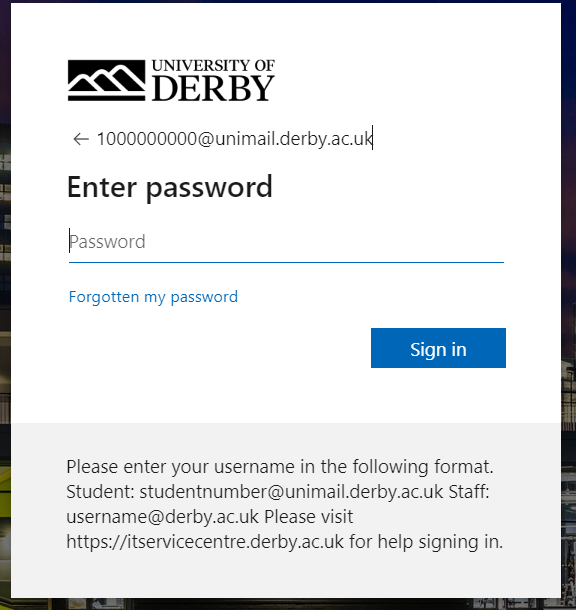 4. Once logged in, if Word shows as 'unlicensed' and doesn't allow you to edit documents, you will need to login again by clicking on your name in the top right corner, then click Sign in with a different account. Follow this process just as above;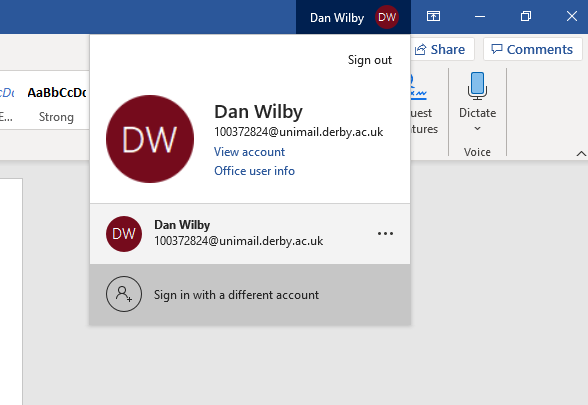 5. You will now be logged into Office and it will activate its license on login.