Virtual Private Network or VPN for short is a networking technology allowing seamless connectivity between your personal computer at home and University network. This will allow you to login to your computer at work from home via Remote Desktop Connection.
Requirements
Valid Staff Account, with MultiFactor Authentication (MFA) setup. Your default verification method will be used.
Your account must be added to the relevant VPN Group through the ITS Service Centre before proceeding - This is requested via the following form here
Procedure
Visit the following link via your browser https://vpn.derby.ac.uk/UoD-Personal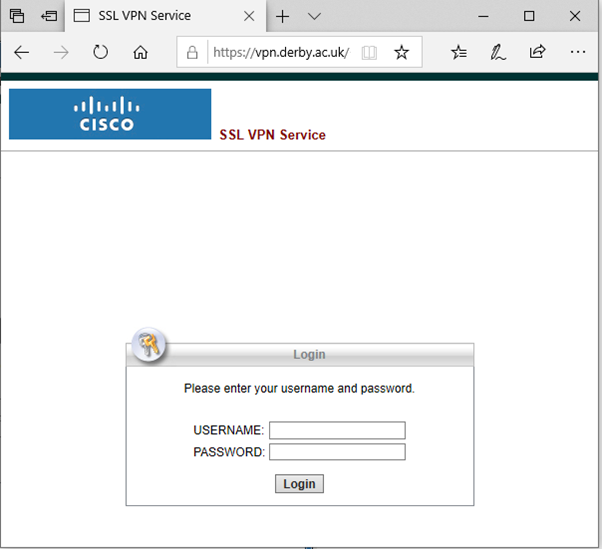 Login using your usual staff account username (without @derby.ac.uk at the end)
NOTE: If you experience any error messages or unable to login, record any messages and forward them onto IT Service Centre via the following link https://itservicecentre.derby.ac.uk/ or by calling the following number: 01332 591234
You will be presented with the following message. Click Instructions and follow the steps.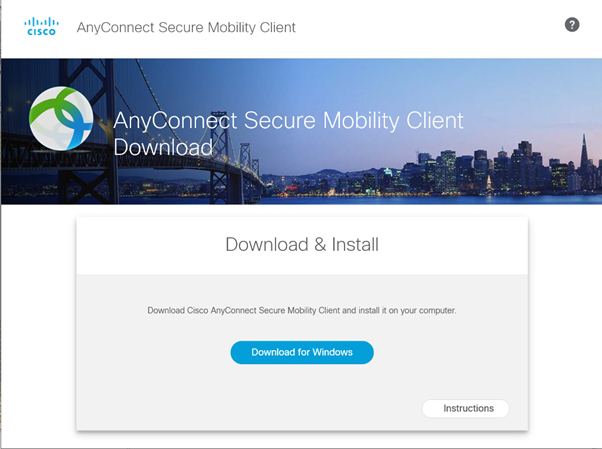 NOTE: Please ensure that you enter https://vpn.derby.ac.uk/UoD-Personal when you do Step 9 in the Instructions.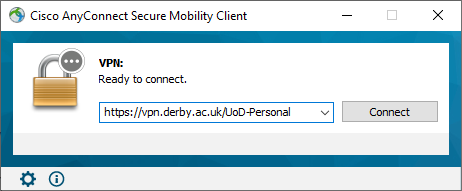 4. Click Connect to initiate connection. You will be prompted to enter your credentials.
NOTE: This is the same username and password used in previous instructions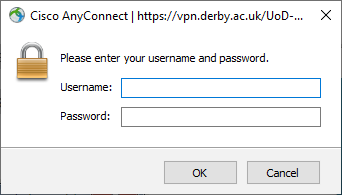 5. You will then be prompted for your default MFA verification method. Either click approve on your phones app, enter the 6 digit code from the text message or press the '#' button when called. Please see the article below to change your default verification method.
6. If you followed all instructions carefully, you should be now set up with VPN access.
You can now use Remote Desktop Connection to connect to a university PC.
See KB Article: Using Remote Desktop Connection via VPN.
Article for setting up MFA: Updating your security details