Please note: From 1st December, the way that you log into AppsAnywhere will change. The steps on this page will apply from this date.
University Computer
If you are accessing AppsAnywhere from a University computer, and use either the Google Chrome or Microsoft Edge web browsers, you will be automatically logged into AppsAnywhere. If for whatever reason this does not happen, you will be instead redirected to the login page, as below.
Personal Computer
When accessing AppsAnywhere on your personal computer, either from home or if you have bought it onto campus, you will need to log into AppsAnywhere. Previously, you would have been shown a login popup in your browser, however from 1st December you will be asked to login via Office 365 instead.
1. When you load AppsAnywhere, you will be redirected to the Microsoft login page: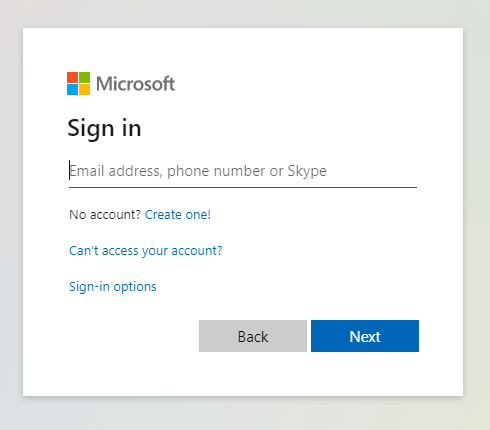 2. When prompted, enter your username in the following format:
For students, enter

your student number followed by

@unimail.derby.ac.uk
For staff, enter your staff number followed by @derby.ac.uk
3. You will then be asked to enter your password: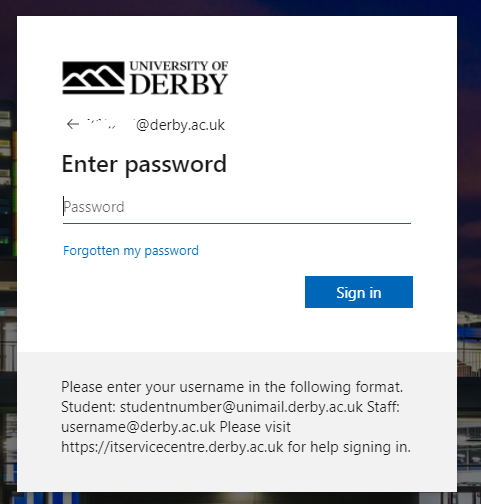 4. If you have Multi-Factor Authentication enabled on your account, you may receive further prompts for this.
5. Once you have entered your details successfully, you will then be redirected back to AppsAnywhere.