Virtual Private Network or VPN for short is a networking technology allowing seamless connectivity between your personal computer at home and University Network. This will allow you to access network drives and log into your work computer from home via Remote Desktop Connection.
Requirements
- Valid Staff Account
- VPN Access - If you haven't requested access, please complete the VPN Request Form


Procedure
1. Click the launcher icon (bottom left corner) -> type 'webstore' -> click the 'webstore' icon.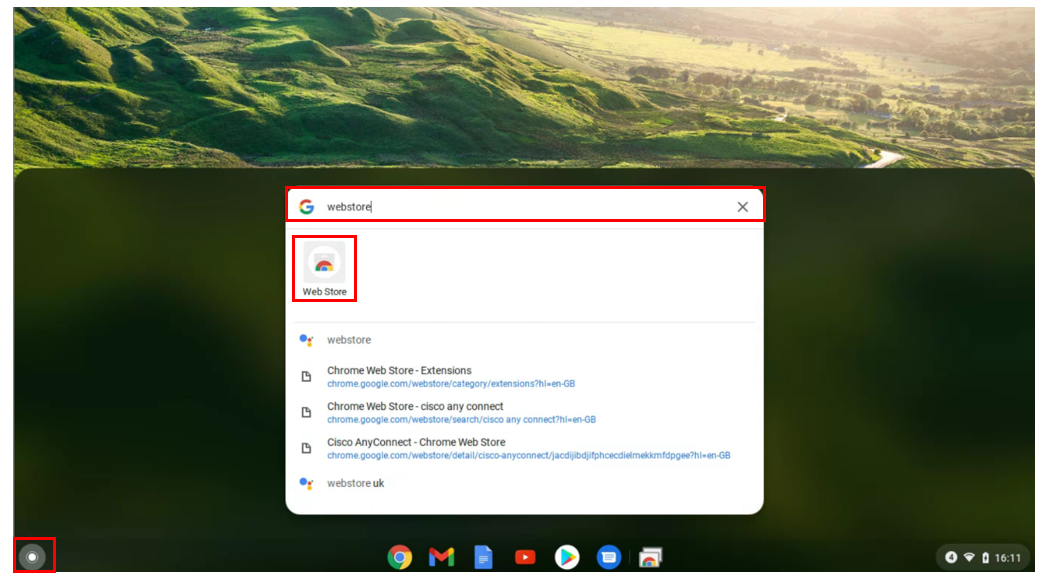 2. In the search bar type 'cisco any connect' -> press the Enter key.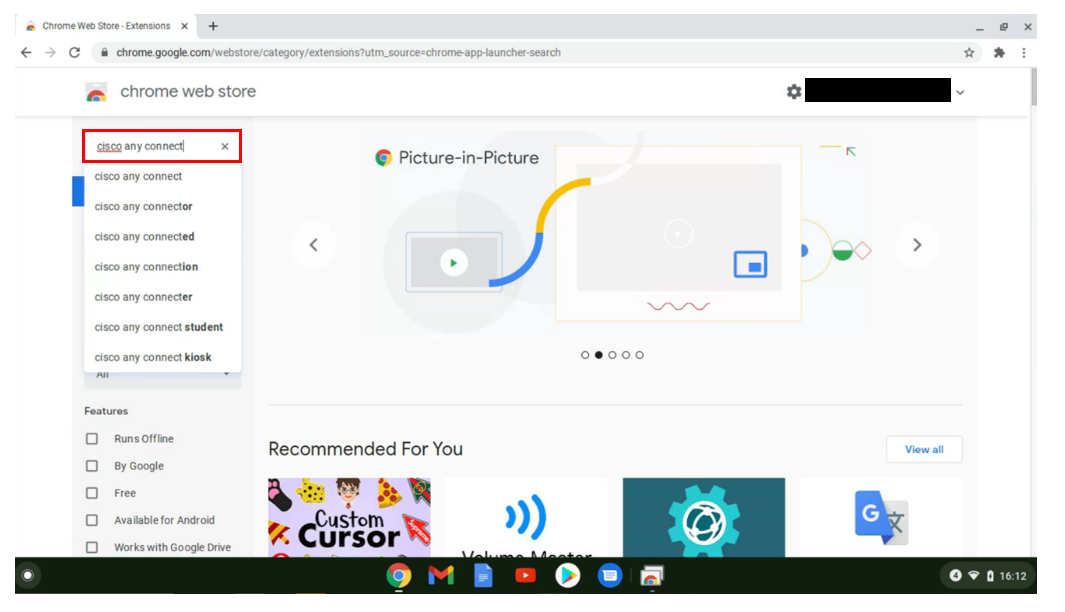 3. Scroll down to the Apps section -> Click on the 'Cisco Any Connect' app. You will then be asked to launch the app (this will be installed on your device).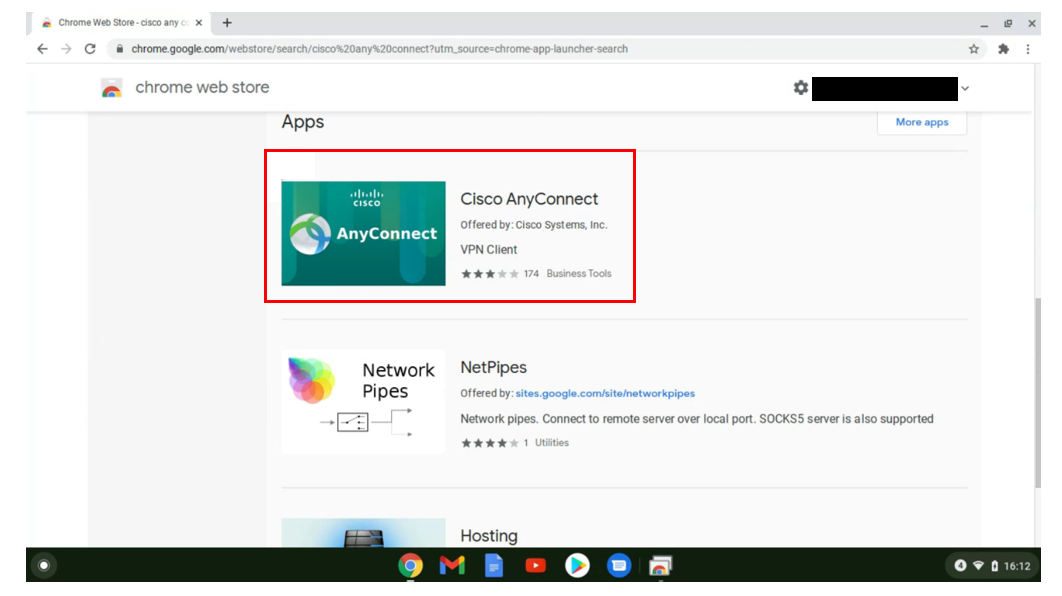 4. Once the 'Cisco Any Connect' app has opened, Click 'Connections' -> Click 'Add New Connection'.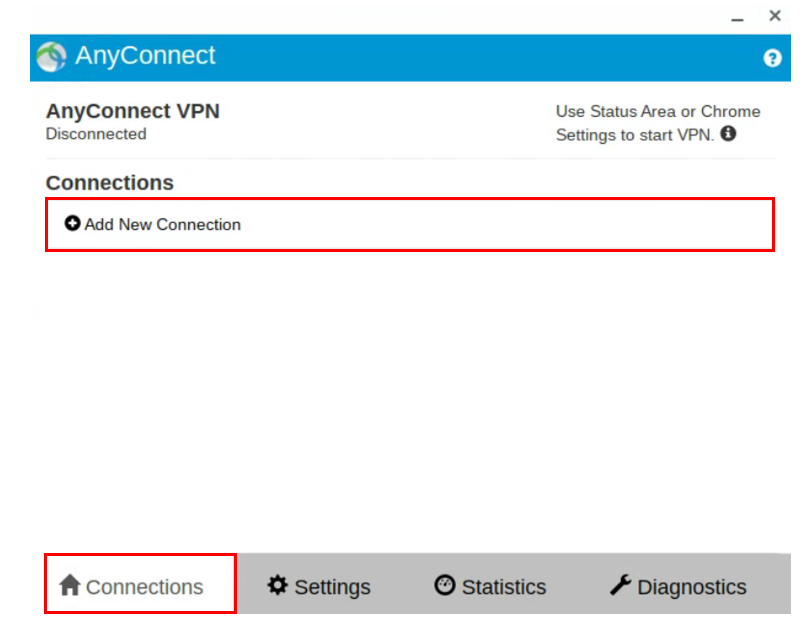 5. Enter a Name for the VPN i.e. 'UoD-VPN' -> enter the Server Address as https://vpn.derby.ac.uk/UoD-Personal -> Click Save Changes.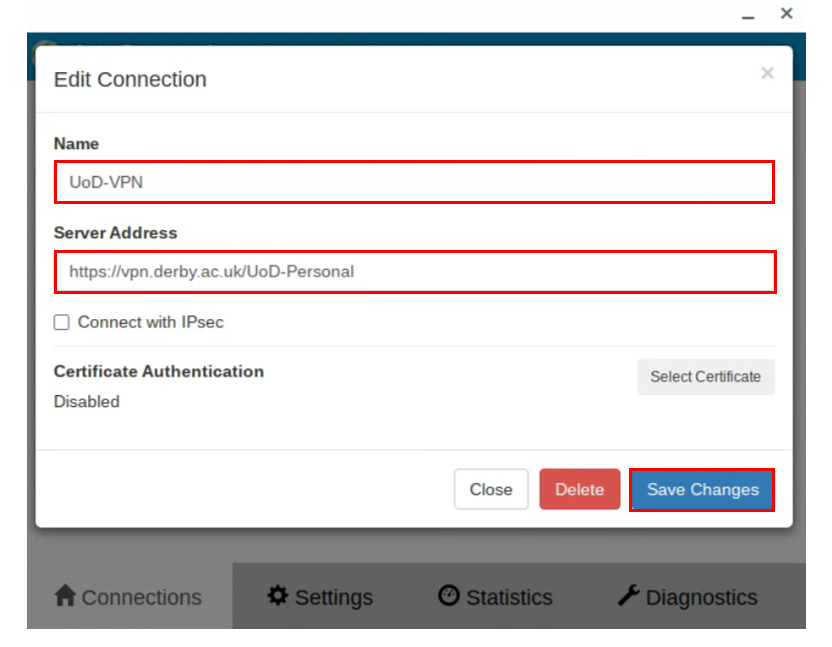 6. Now that you have setup the configuration for the VPN connection, to connect, in the bottom right corner, Click the WIFI icon -> Click the VPN icon.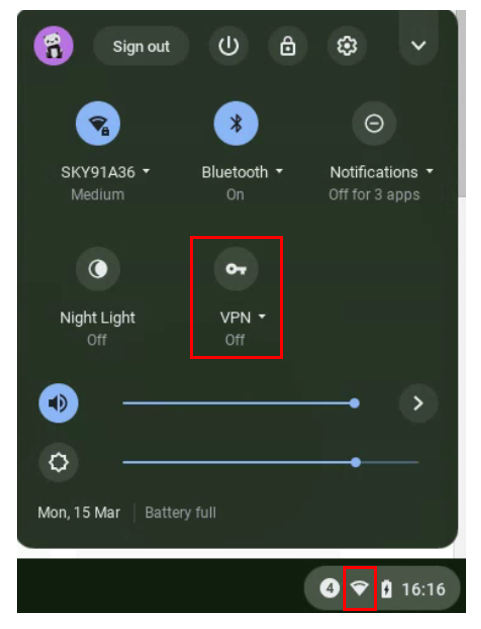 7. The list of connections will appear, click on the 'UoD-VPN' connection you created earlier.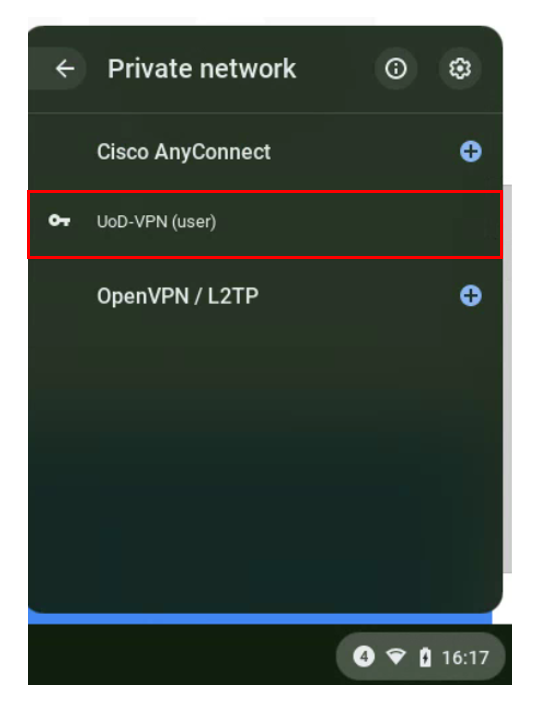 8. Select the group as 'UoD-VPN' -> enter your username as your staffID and your password.
Note: do not include @derby.ac.uk in the username field.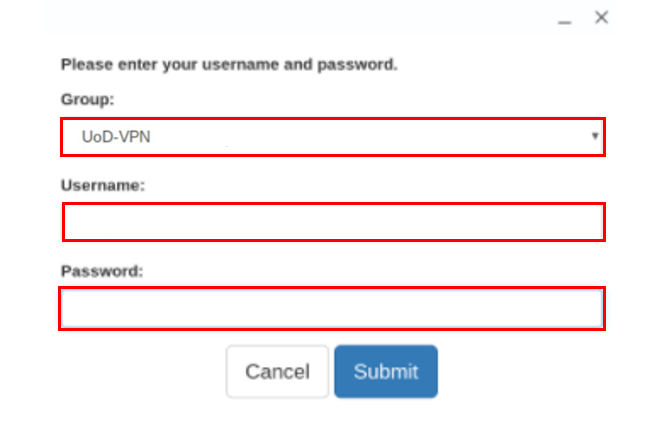 9. The certificate will appear, to continue click 'Accept'.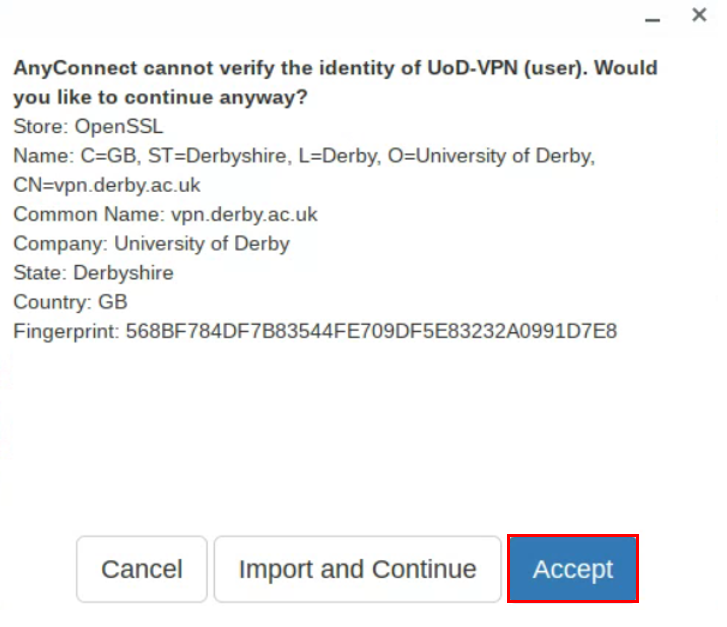 10. You will be able to check your connected to the VPN by clicking the WIFI symbol (bottom right corner) and checking it is ON. In the Cisco AnyConnect app you will be able to check if it is connected.