If you change your phone number, be sure to update it if you use it for Multi-Factor Authentication on your Uni account login.
Updating your verification details at the right time will ensure that you receive notifications to the correct number, and maintain access to your Uni account if you're asked to verify your sign-in.
Important: You will need to update your phone number in the MFA system before you change your phone number or swap your SIM.
To update your new number, follow the steps below.
1. Visit https://myaccount.microsoft.com/ and sign in with your student account (e.g. 10012345@unimail.derby.ac.uk);
Note: You will need to know your password to log into the system to carry out this procedure. If you don't know your password and the system has your old phone number, please call the IT Service Centre on 01332 591234 where we will need to verify your identity before removing the old number from the system for you.
2. Under Security info, select UPDATE INFO;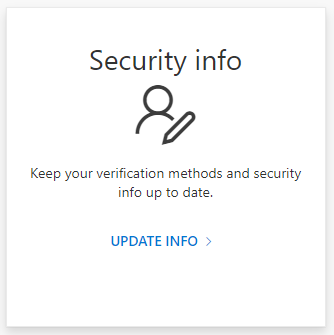 3. Find the Phone verification method in the list and select Change.
Note: The Default sign-in method can also be changed on this page.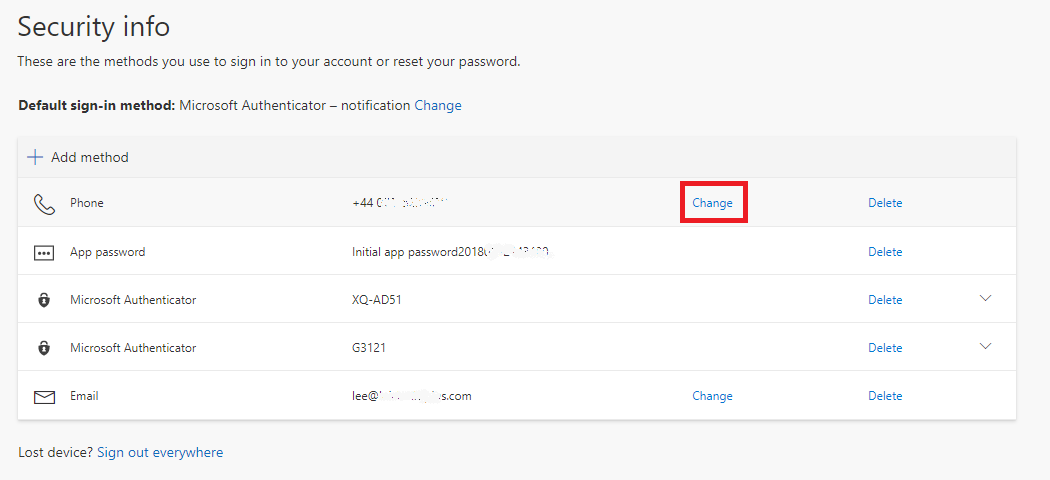 4. This will give you the opportunity to enter a new phone number;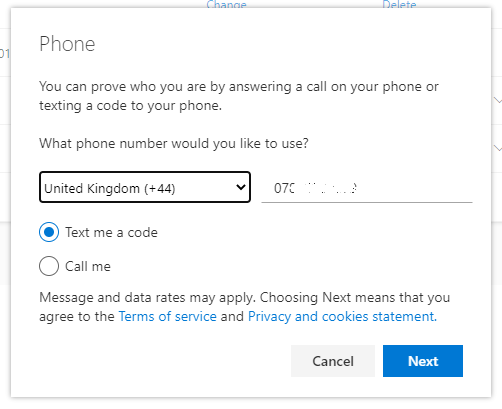 5. After entering your new phone number, click Next and a code will be sent you your phone;
6. Enter the code you have just been sent and click Next;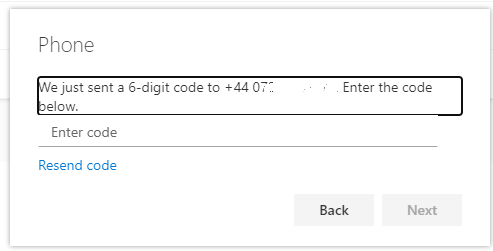 7. The system will then verify that you have set the new number.

8. Click Done. The system will now use your new number to verify your identity when logging in.
For more information about the MFA system see the FAQ section of this guide.