The following guide documents to steps needed to download and license the NVivo software onto your personal Windows 10 device.
1. Navigate to the NVivo login portal page: login.mynvivo.com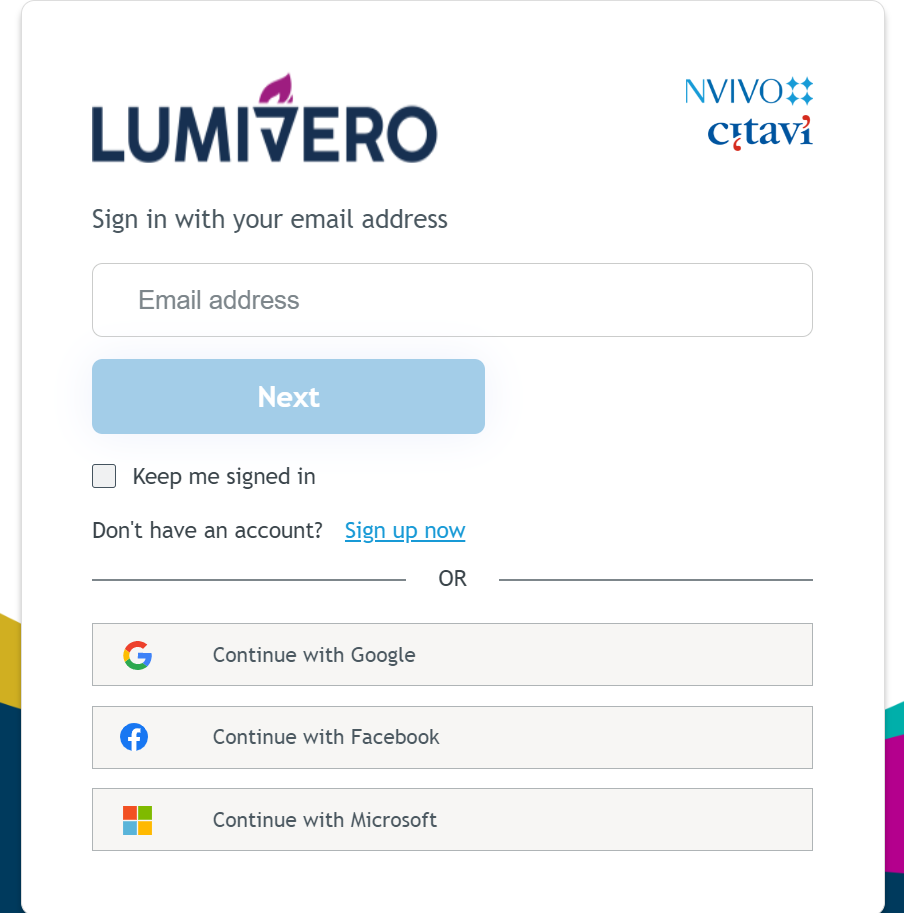 2. Select the 'Sign up' option if you do not have an account already created. You can use either your University email or your personal email account to create a login account for this.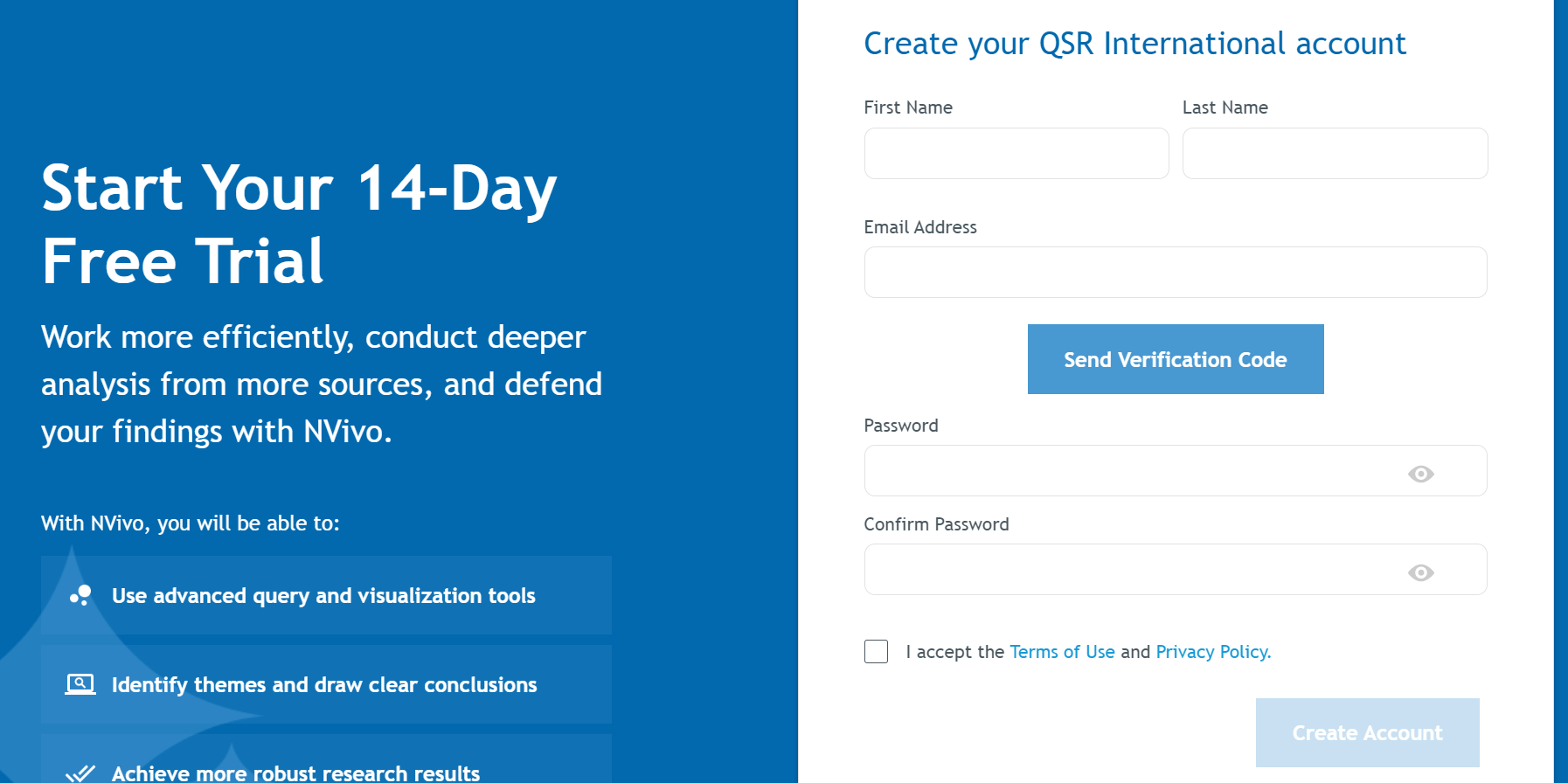 (Fill in the form as seen below)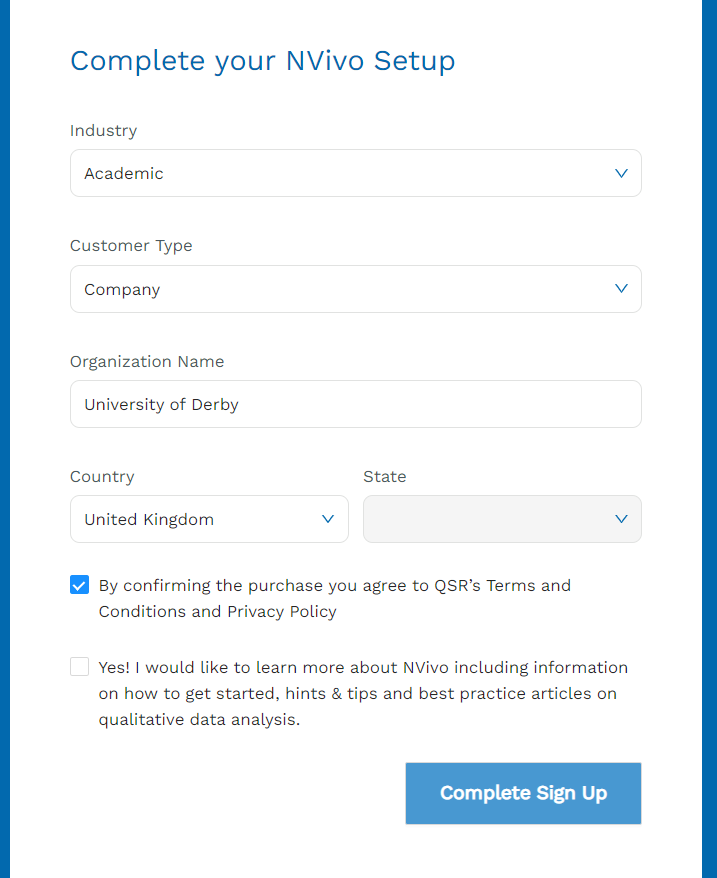 3. After creating a login account and signing in, select the 'Downloads' tab or click here to load the downloads page. Select the Older Versions option from the available list on the left of page.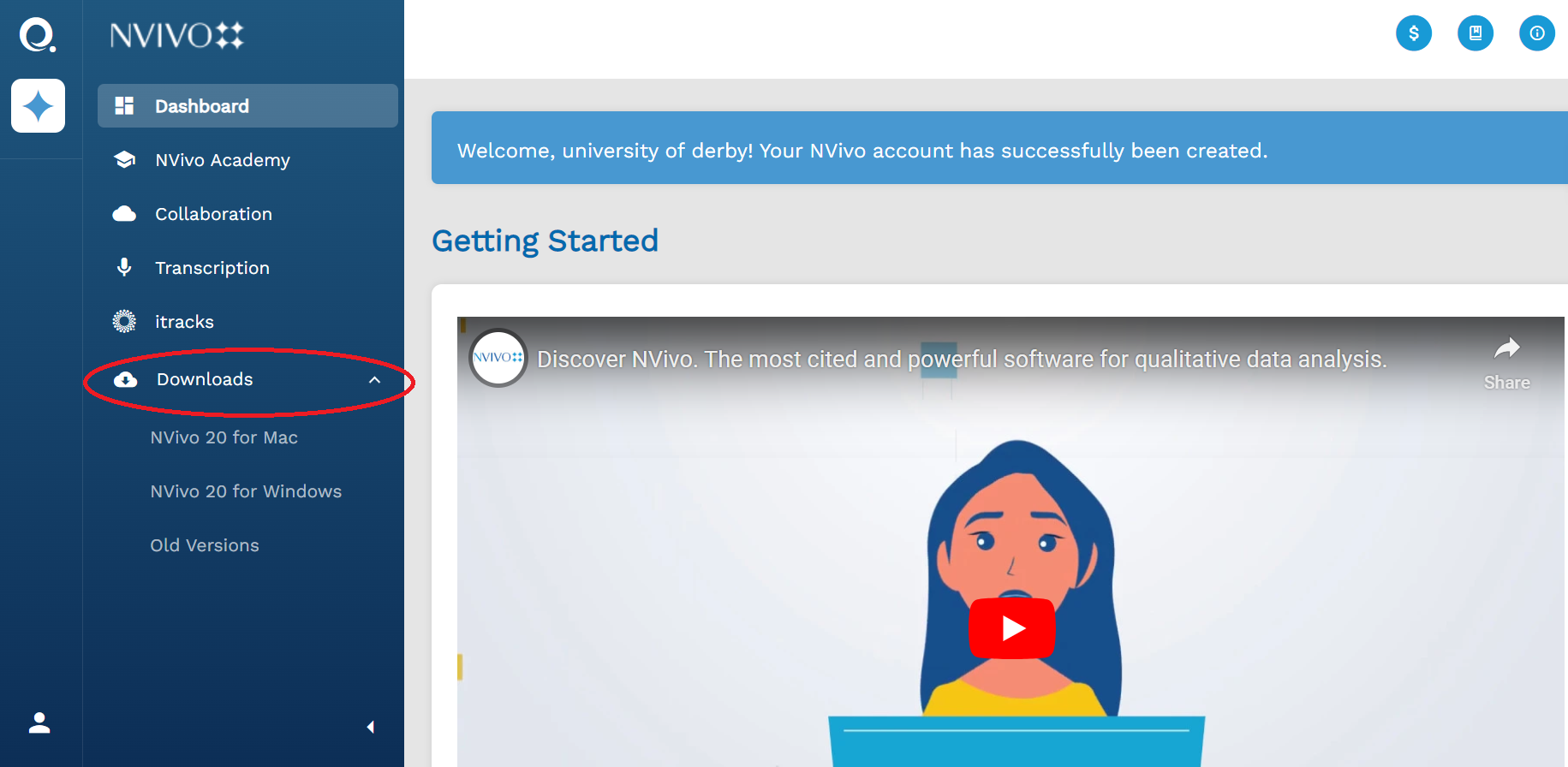 4. Scroll down the page and select 'NVivo 12 for Windows' – this will start the installation of the NVivo 12 installation file.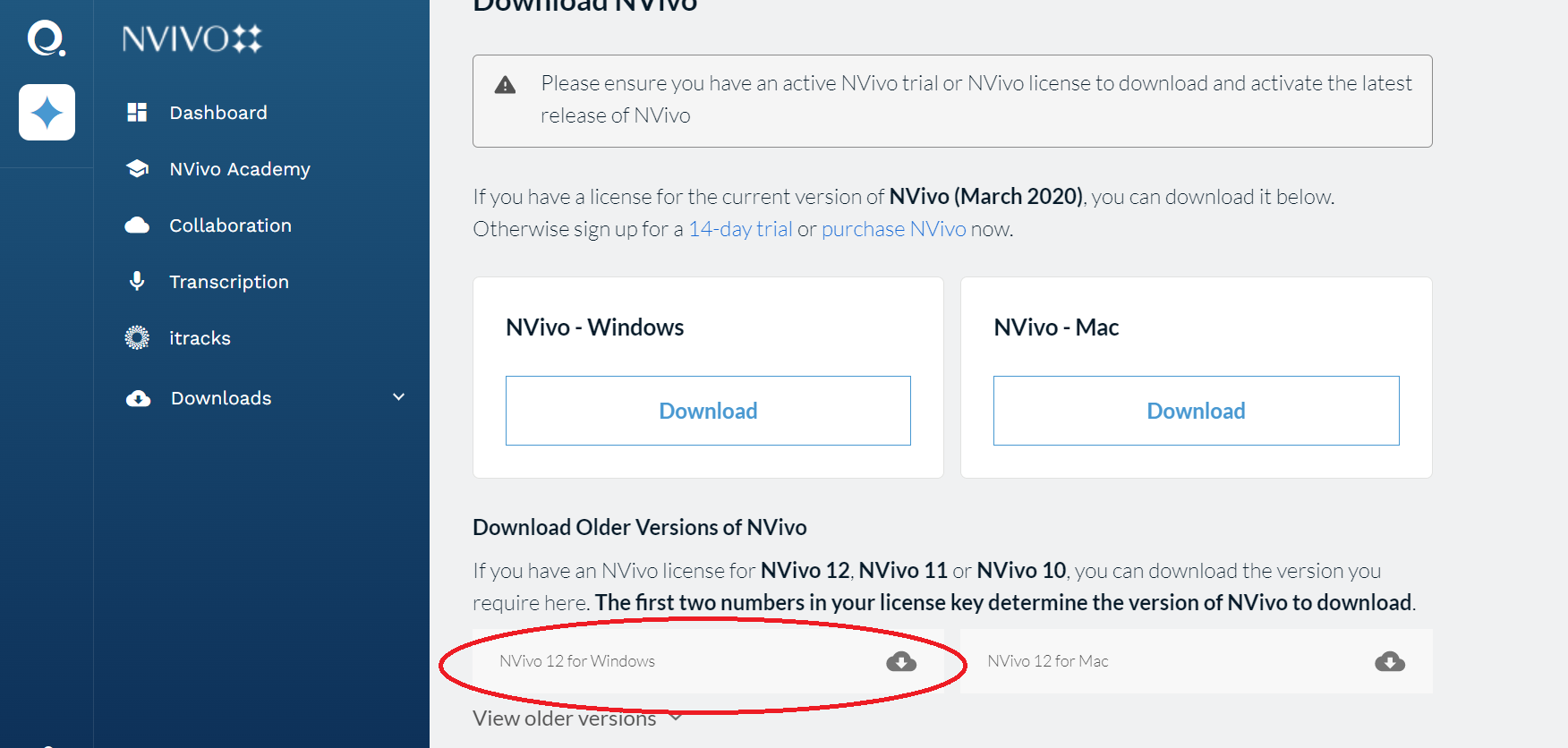 5. You should see the installation file downloading from your web browser.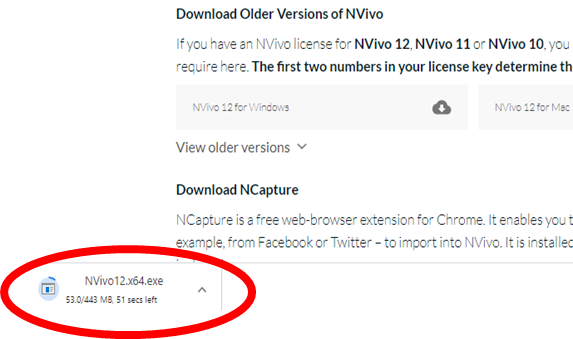 6. Launch the installation file from the downloads folder of your device.

7. Choose the preferred installation language and select 'OK'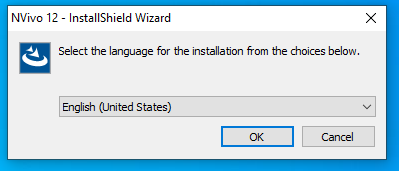 8. Select 'Next'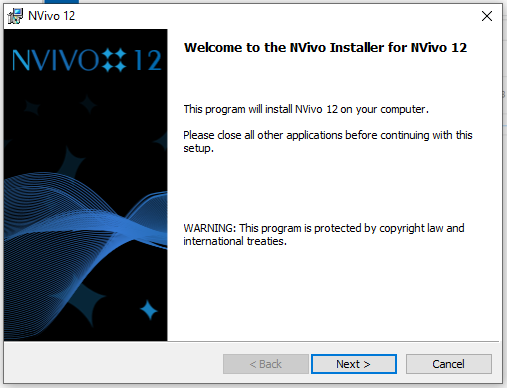 9. Read through the terms and conditions and select 'I accept the terms in the license agreement' and select 'Next'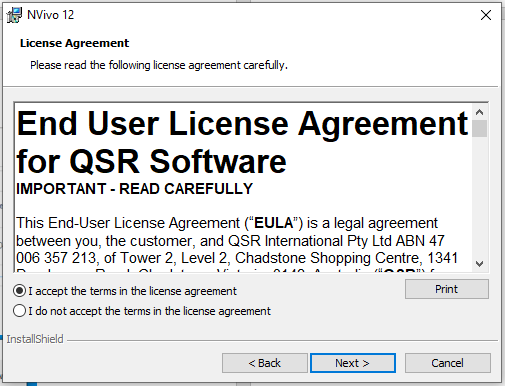 10. Select 'Next' for the installation folder.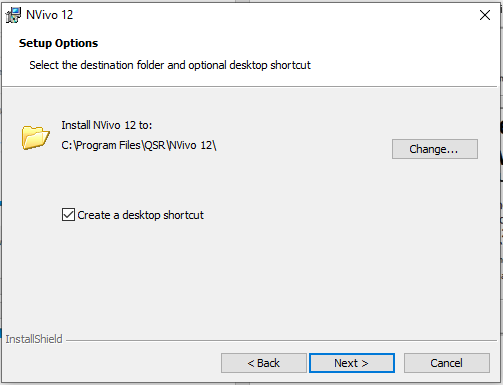 11. Select 'Install'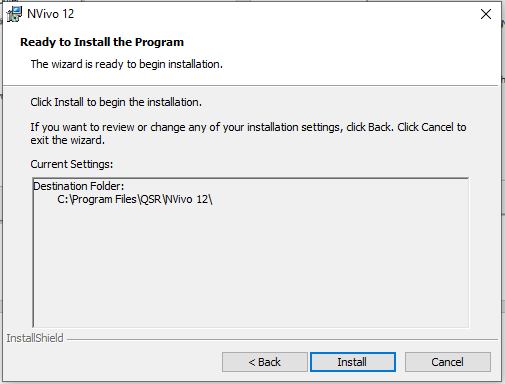 12. Once the installation has completed, ensure the 'Launch NVivo 12' check box is ticked and then select 'Finish' to launch NVivo 12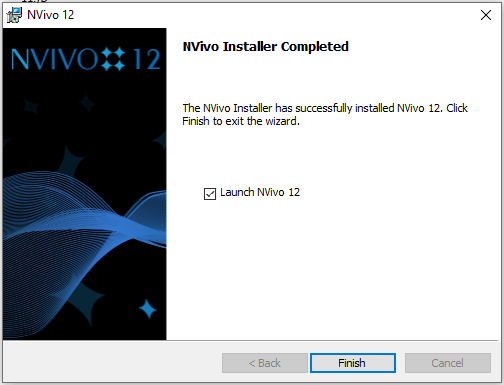 13. Enter the license code for NVivo 12. The license code is located on the Course Resources software download page. This is accessible by clicking here. Select 'Next' after entering in the license code.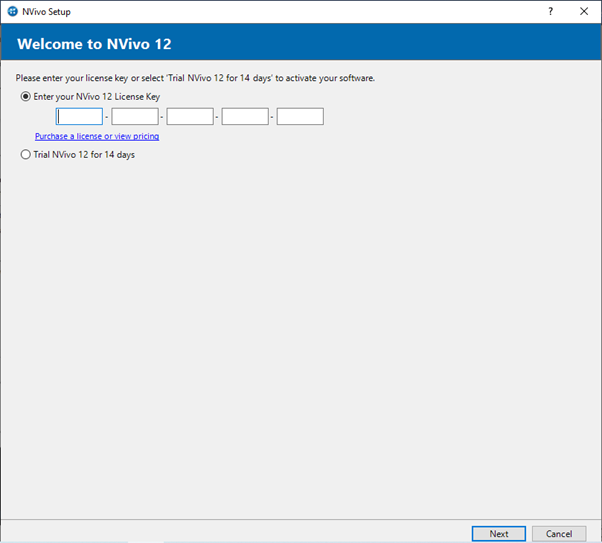 14. Ensure that the First name, Last name, Email address and Country fields are populated and select 'Activate'.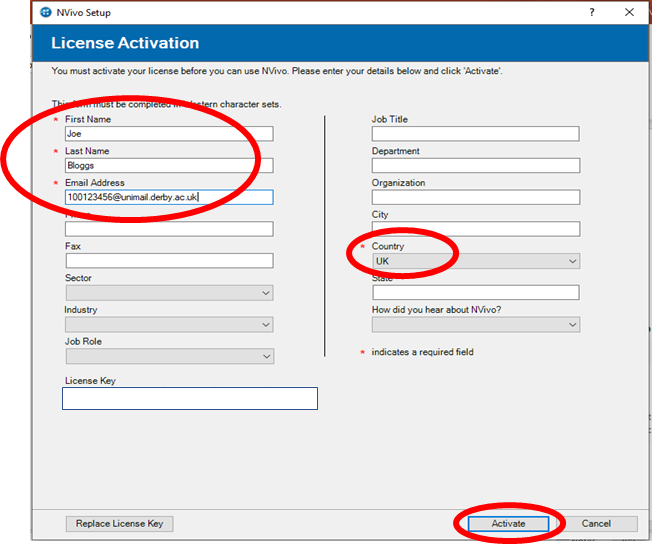 15. If licensed successfully, you will receive a pop up message saying 'Your license has now been activated'. You can now select the 'OK' button to close this.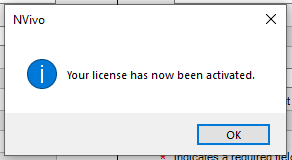 16. NVivo can now be launched from the shortcut icon created on your desktop, through the start menu or through the search function by typing 'NVivo 12'