Please follow the steps outlined in this short guide which will help you connect to our public Wi-Fi offering _TheCloud which is a Sky based solution which once registered here or elsewhere you will be able to enjoy the benefit of automatically connecting whenever you visit anywhere else that uses _TheCloud.

This is the suggested Wi-Fi network to use for all university visitors or anyone wishing to visit Derby Theatre for those without university eduroam credentials. For all users that do have valid eduroam credentials then that instead should be the wireless network of choice were there is then access to other network resources they may require.

Step 1:

On your laptop, tablet, smart watch or mobile device navigate to your wireless settings area and select to join the wireless network '_TheCloud'.

Step 2:

Once you have selected to join _TheCloud your device should automatically popup with the below splashpage were you can either login with your existing _TheCloud credentials if you have registered elsewhere before or alternatively register for the first time using the 'Create Account' button which this guide will guide you through.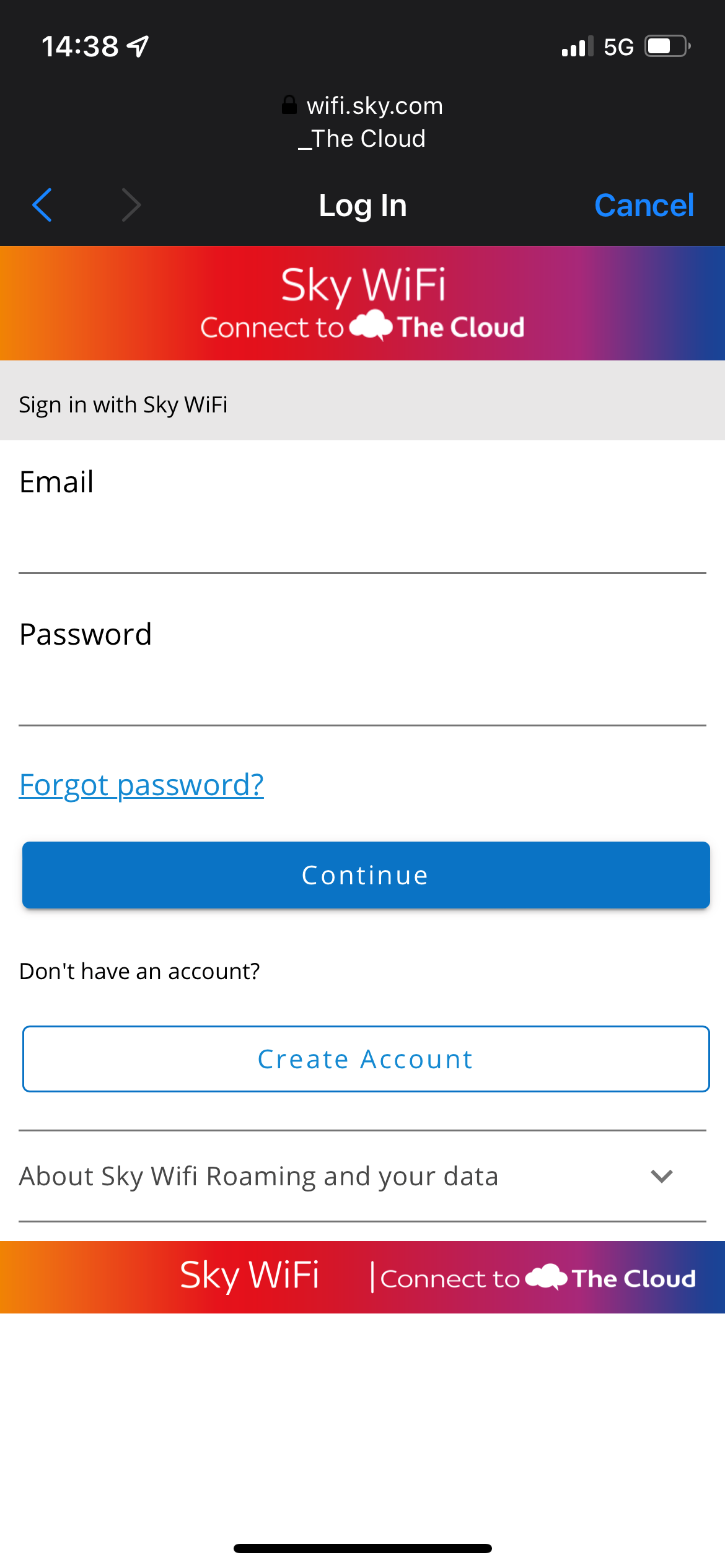 Step 3:

After clicking on 'Create Account' you will then need to enter some information in order for Sky to create the account, once this has all been completed then you will be able to click 'Continue'.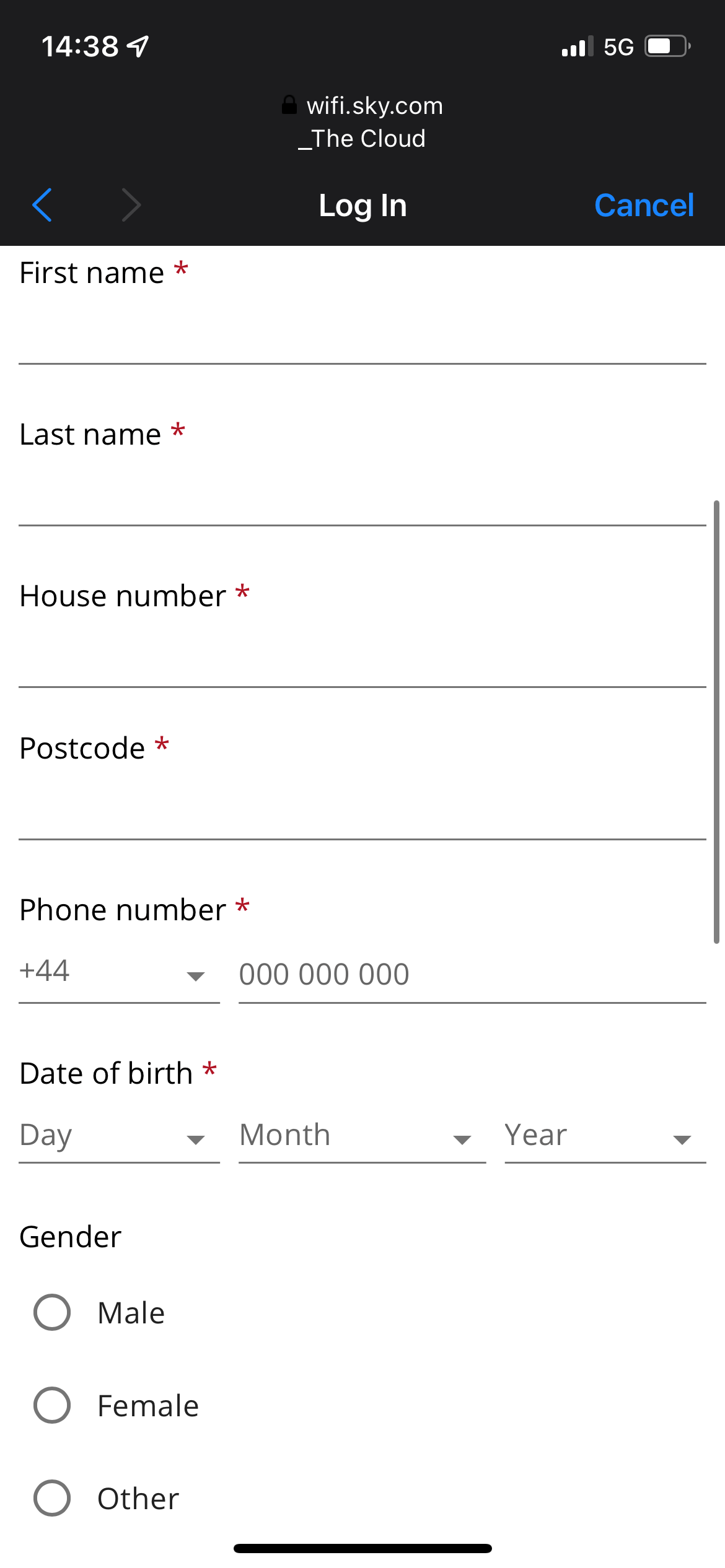 Step 4:

The last piece of information that is required to create the account is to enter the email address you wish to use for this account as well as enter a password you wish to use and then you will be able to click the 'Continue' button.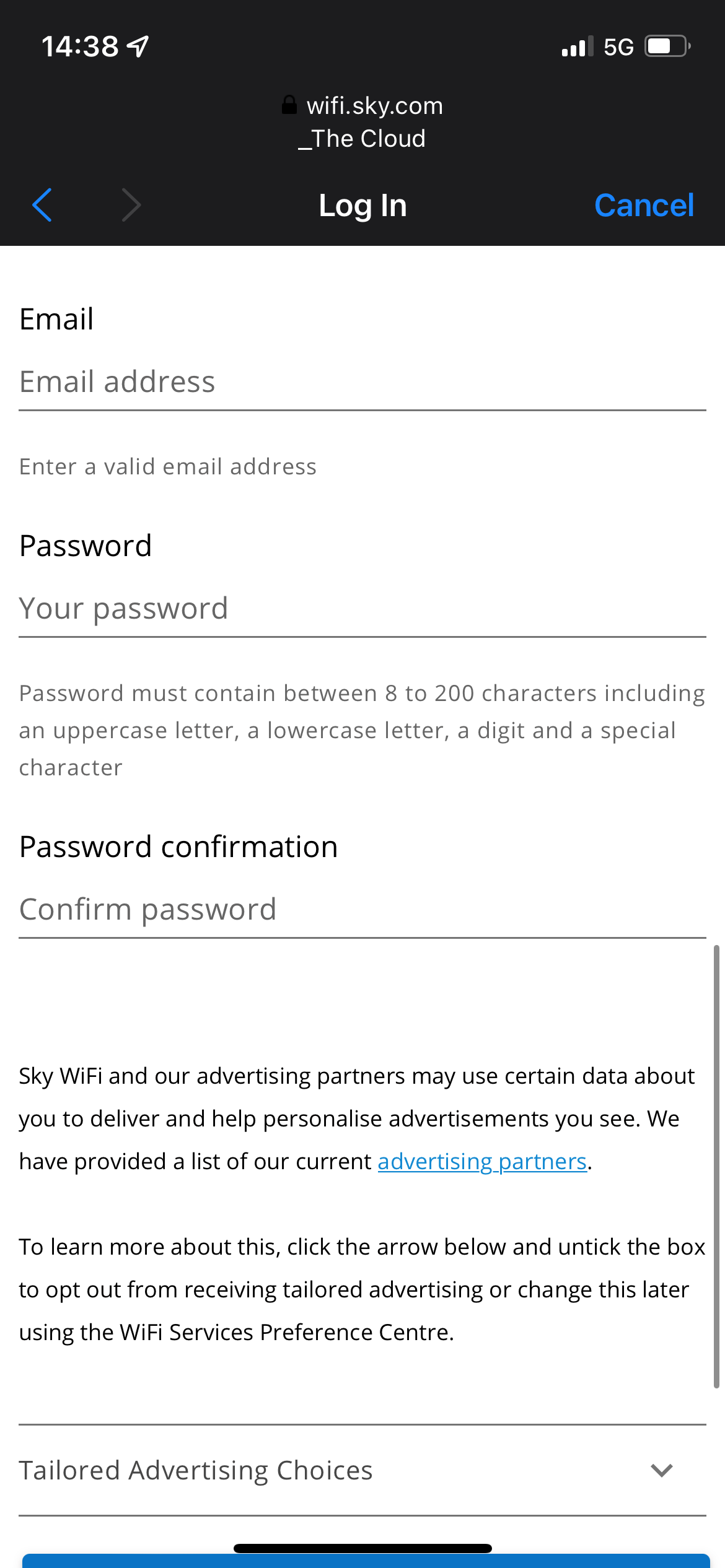 Step 5:

The final step to get connected is to confirm that you agree to the Sky Wi-Fi terms and conditions along with the privacy notice and then click 'Continue' to be connected to the public Wi-Fi.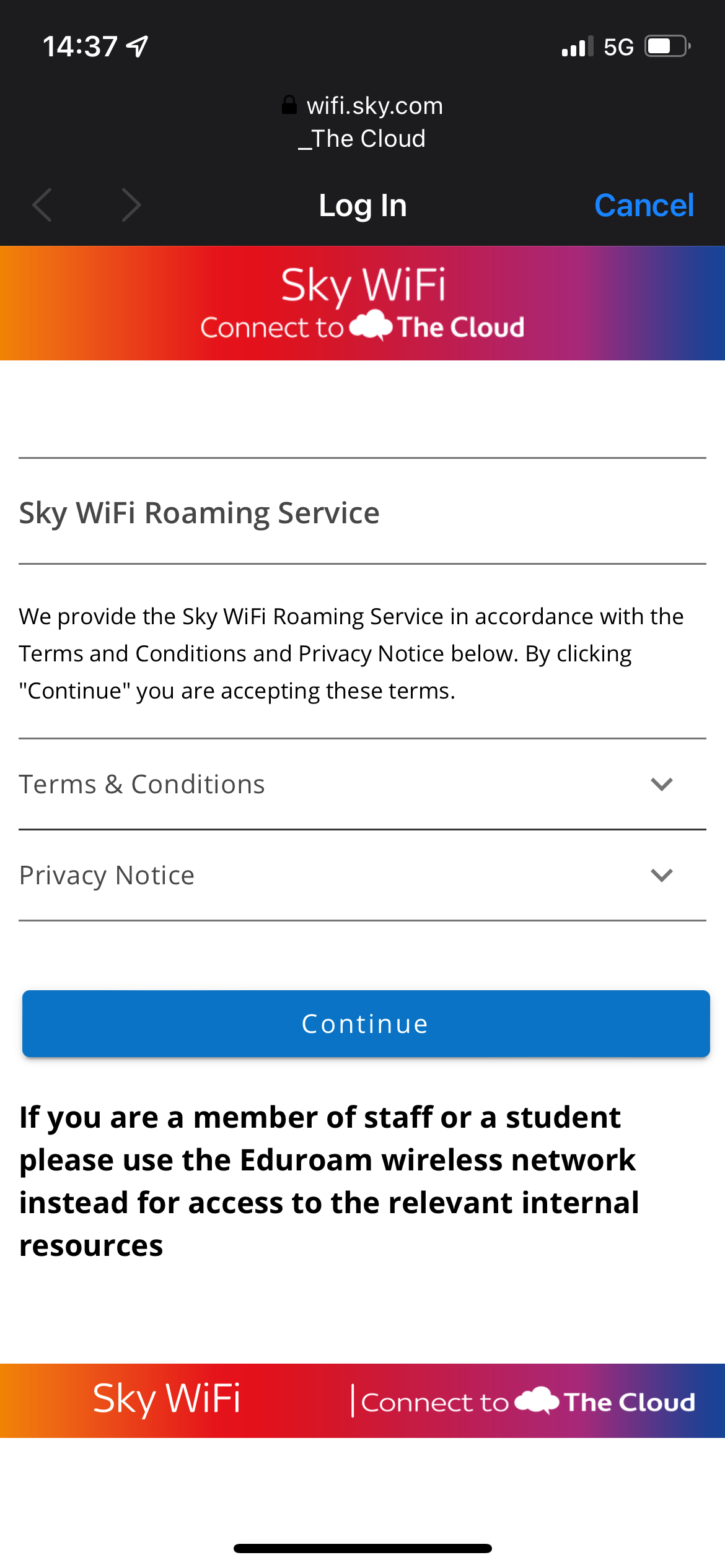 Step 6:

You are now successfully connected to the public Wi-Fi at the university of Derby provided by Sky _TheCloud. You can now launch your web browser or any other applications and begin using the wireless network.