Please note, to setup this method you will need to have approval from our Security Operations Centre team. Please raise a request via this site to request permission.
To change your MFA verification method to a One Time Password (OTP) card please follow the steps below.
1. Log into office.com by using your university staff account (<username>@derby.ac.uk, so for example if your username is 12345, you would enter 12345@derby.ac.uk)
2. Click your icon in the top right and select View account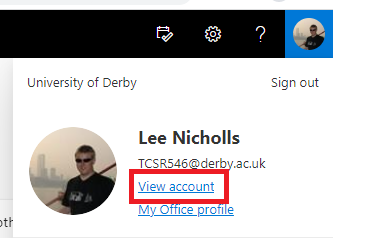 3. In the Security info box, select UPDATE INFO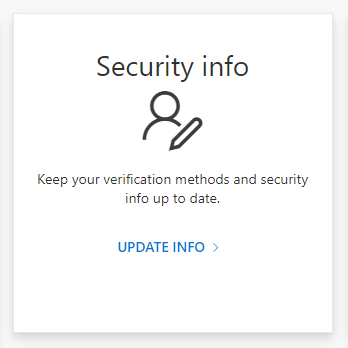 4. Click Change beneath the Security info section at the top

5. Select App based authentication or hardware token - code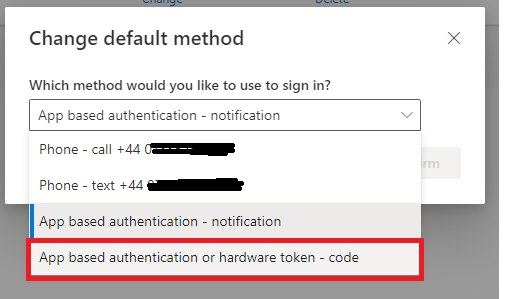 6. Click Confirm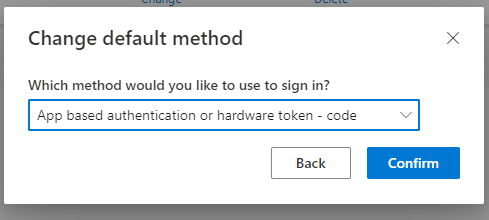 You can now use the token based card to authenticate your log in.
Just in case you don't have your card with you when signing in, you should also setup the Authenticator app on a mobile phone to ensure you have access to your account. We also recommend you continue to have your work phone listed as well.