If you have recorded into your My Folder on Panopto, it will not appear in a module's Lecture Recordings folder, and students will not be able to see it.
To move the recording into the module's folder follow these steps.
Changing from My Folder to a module folder.
1.Navigate to the Panopto website: https://derby.cloud.panopto.eu;
2. Click Sign in;

3. Click Sign in again (with Course Resources selected in the 'Sign in using' box);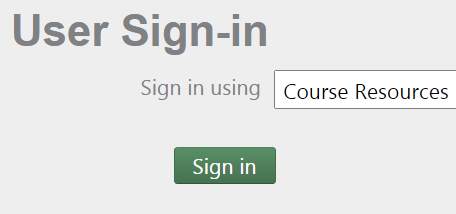 4. Enter your network username and password;
5. Click on My Folder to see the list of recordings in there;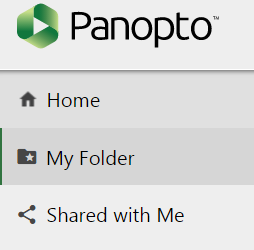 6. Move the mouse over the video you want to move, and a set of icons appears;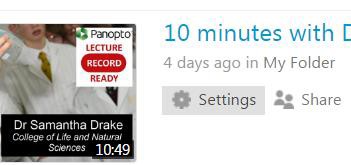 7. Click on Settings;
8. Next to folder click Edit;

9. Click on the folder drop-down field;

 10. Click into the folder field, and start typing the name of the module to move the video into;

11. Choose the module from the list by clicking on it;
12. Click Save;

13. The video will now appear in the module's Lecture Recording folder. You can also now embed the video into a course materials folder as well.
 Information provided by the Technology Enhanced Learning (TEL) team.