Have you changed your password recently?
If so, your account may be locked due to your phone trying to connect to Eduroam Wi-Fi on campus with an old password. Check your phone's Wi-Fi settings and see if it is trying to connect to Eduroam and failing to do so.
Once completed, or if your device wasn't trying to connect to eduroam, please proceed with the steps below:
This guide shows how to unlock your account. You can unlock your account by using a University device or the password reset system online.
If you see a message reporting that your account has been locked, follow the steps below that shows how you can unlock it.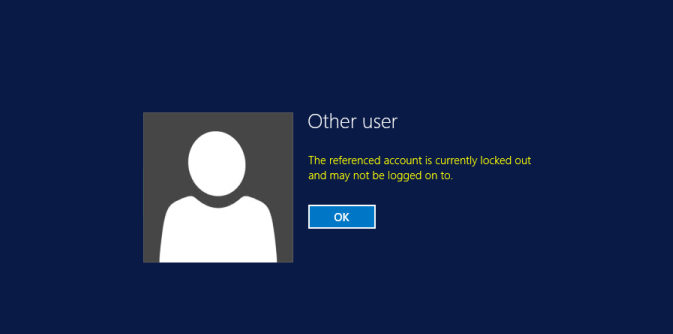 Why is my account locked?
Your account can lock if you have just changed your password and have not logged out and back into Windows; if you have entered an incorrect password too many times; if you are not signed in to your office account; there is an old password in your internet browser history.
Unlock your Account
If using a computer on campus:
Select the Reset Password link on the sign-in screen, then go to step 2 below, if not, please go to step 1 below.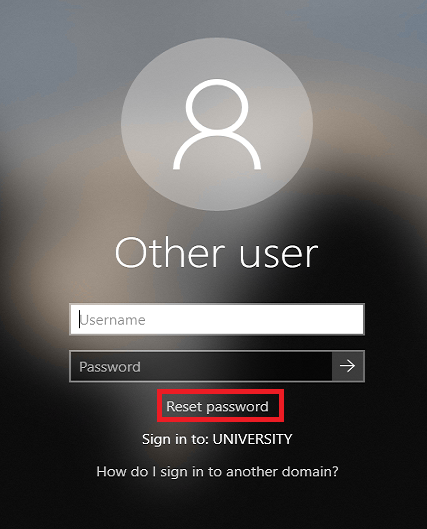 Note: You will need to use a mobile device or your own computer to unlock your account. Please visit our separate online guide that shows you how to install the link on your mobile device.
To use the Self Service Password Reset System system to unlock your account, please follow the steps below.
1. Go to passwordreset.derby.ac.uk
2. Enter your username in the following formats:
Students - Enter your student number followed by @unimail.derby.ac.uk
Staff - Enter your staff number followed by @derby.ac.uk or @blc.ac.uk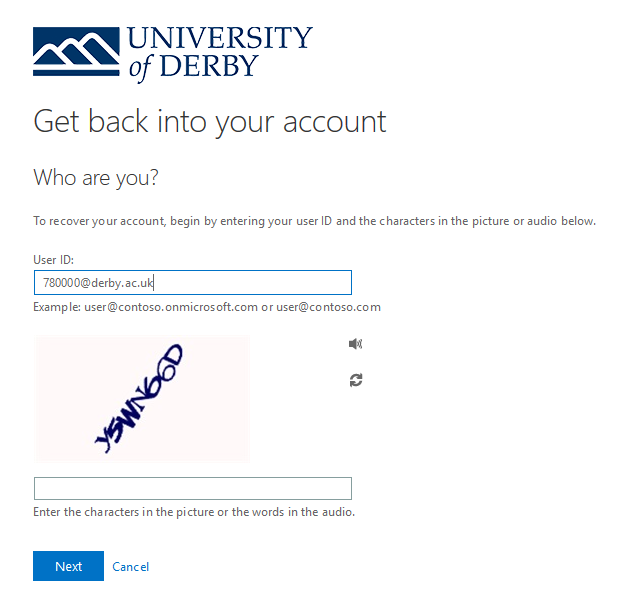 3. Enter the characters in the picture;
4. Click Next;
5. Select the checkbox that states I know my password but still can't sign in and click Next;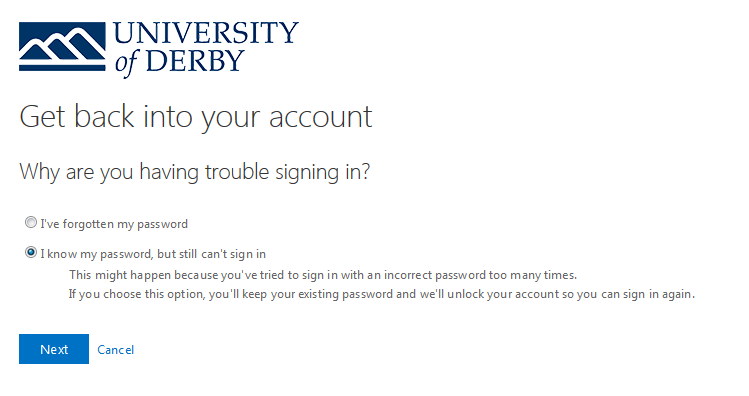 6. Choose your preferred communication method so a code can be sent for identity verification;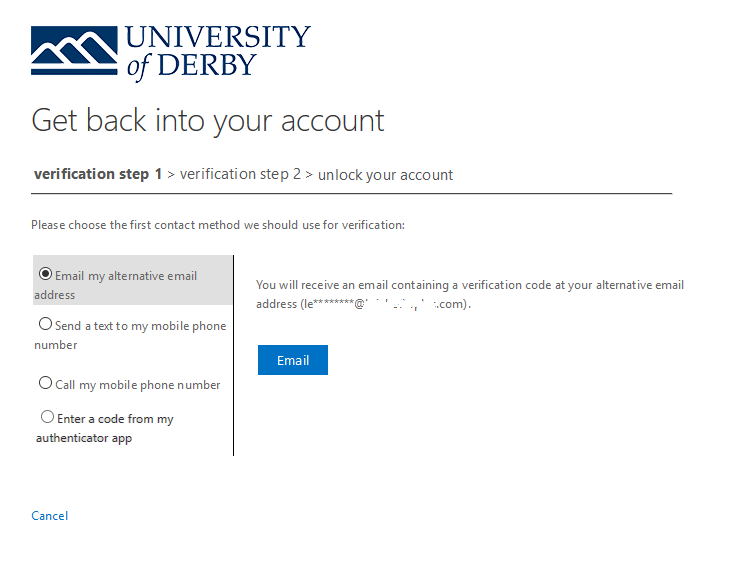 7. Retrieve the verification code enter this into the text box on screen;
8. Your account is now unlocked.