To increase, decrease or change the font of the mail list in the Outlook client, please follow the guide below.
Select the View tab in Outlook,
click View Settings
select Other Settings,
on the Other Settings window, select Row Font and change the font size to your preferred size,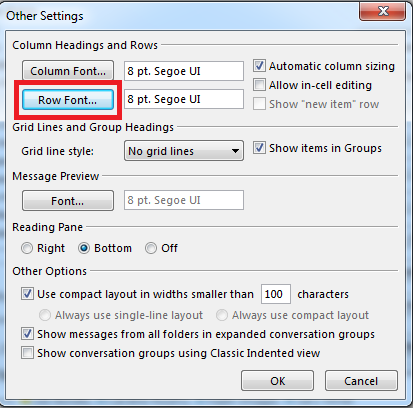 Click OK 3 times to apply the settings and exit the view settings windows.
To apply the view to one or more folders select the Change View icon, then select Apply Current View to Other Mail Folders and select the folder(s) from there.
To apply the changes to all folders, select the option highlighted below.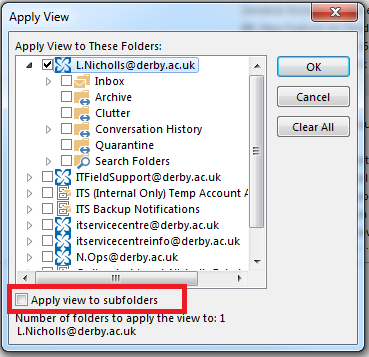 To revert view changes back to defaults, select the Reset View icon on the ribbon menu.