To connect to the university network remotely on your iPhone or iPad:
Download and install 'Cisco AnyConnect' from the app store: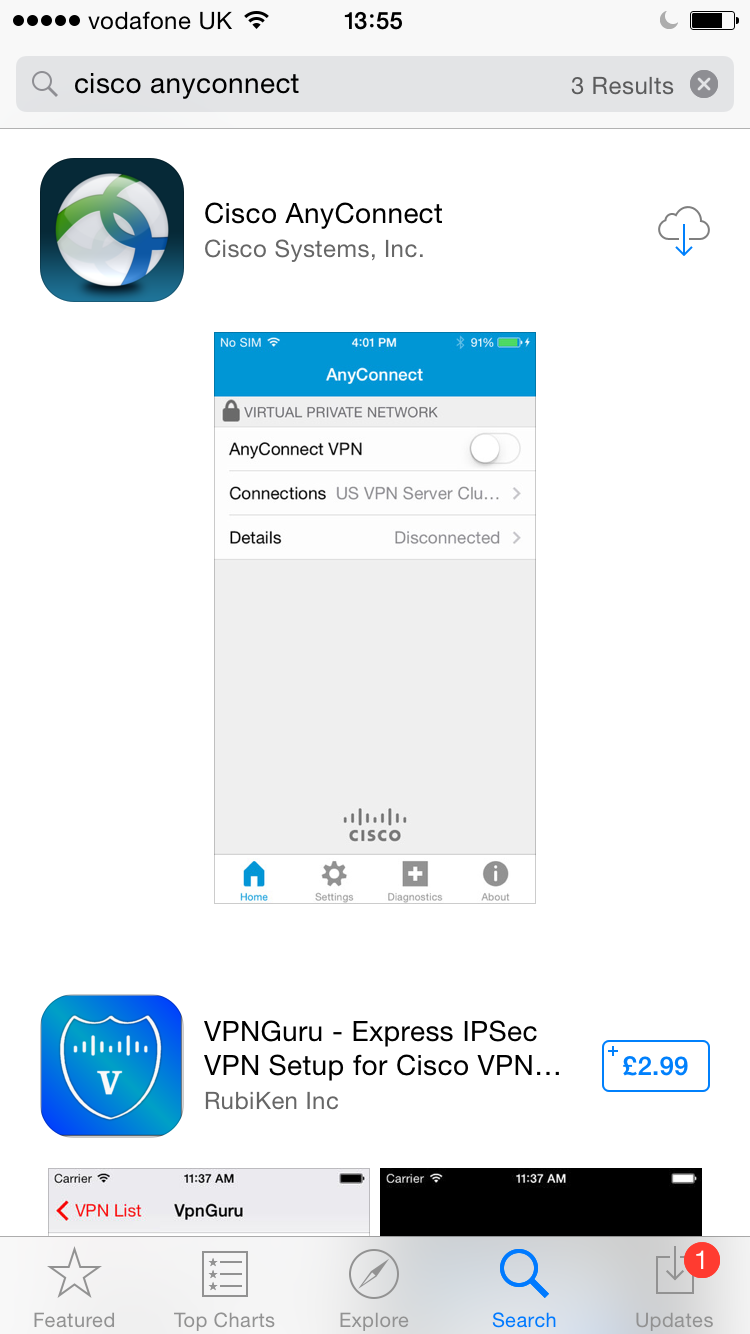 Open the app and you will be prompted with the following message. You must accept to be able to connect.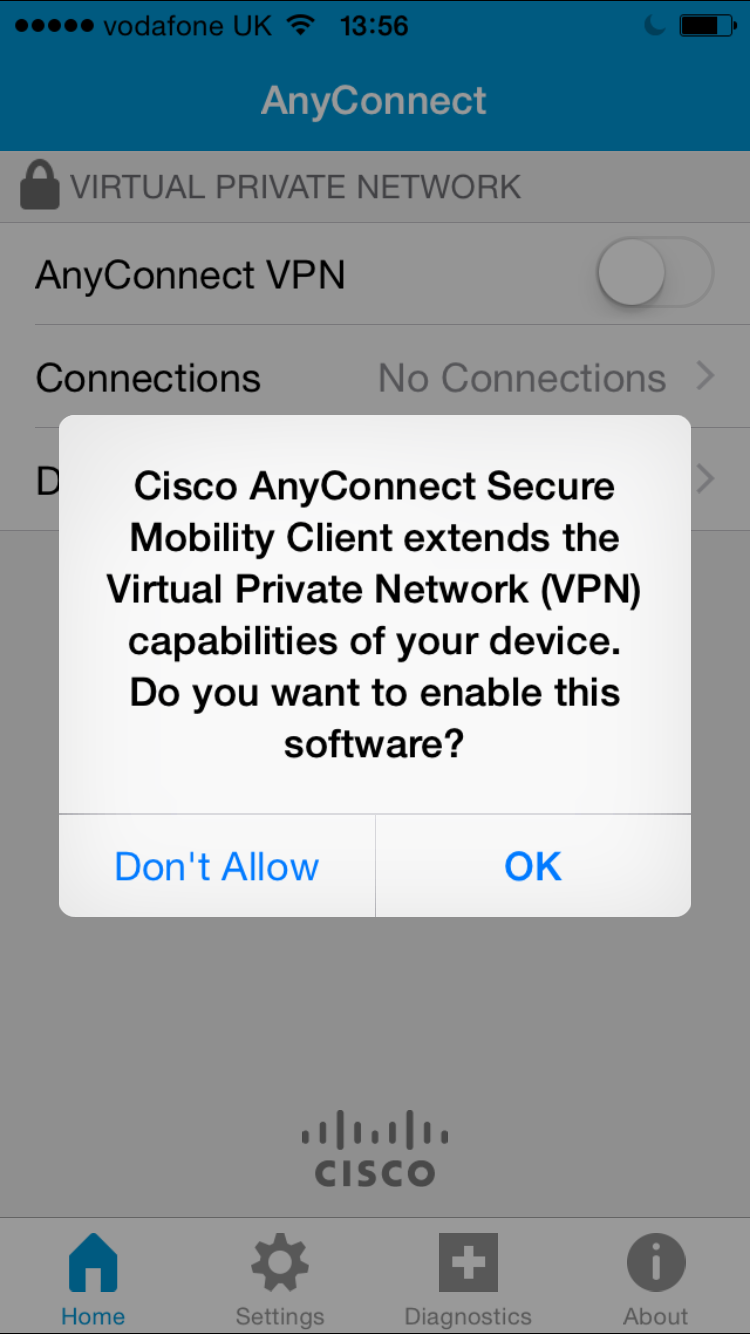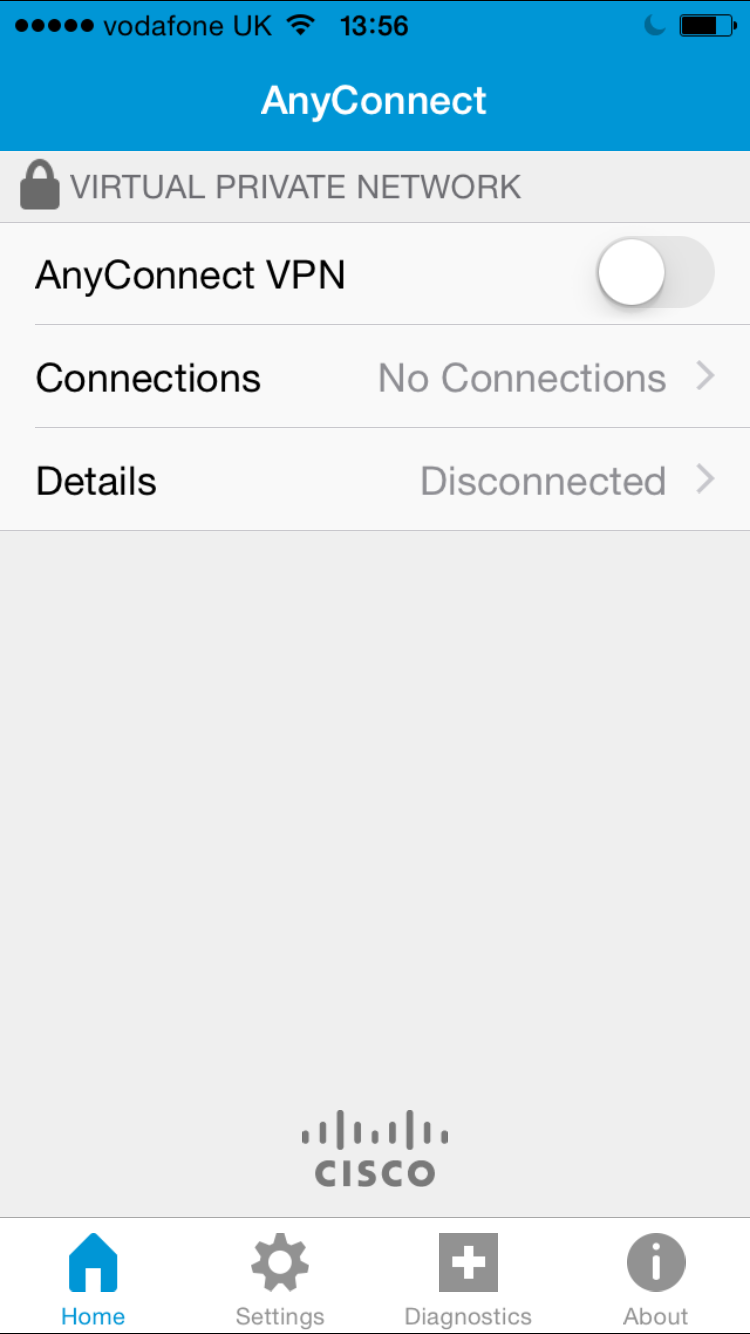 On the main screen, select the toggle at the top of the page. You will be prompted to enter your connection details including the URL that is given to you following your request for VPN access.
The standard staff portal is https://vpn.derby.ac.uk/UoD-Personal (case sensitive) - enter this into the Server Address field.
You will also need to enter your university credentials (username and password) to log in.
If you are unsure of these details, please contact the IT Service Centre for support.
Contact Details
IT Services - University of Derby
Tel: 01332 591234
Live chat + Raise a ticket: https://itservicecentre.derby.ac.uk/hc/en-us