Adobe Creative Cloud is available for a limited number of Staff to install on home machines for use on personal projects and not university work. On University Managed devices it is available from the Software Center/Company Portal/Self Service and this can be used for university work.
Requesting Adobe for Home Use
You will need to request access to Adobe Creative Cloud before attempting to follow any additional instructions detailed in this article.
To request access to use the Adobe Creative Cloud suite at home please contact the IT Service Centre by submitting a ticket through the online form: (https://itservicecentre.derby.ac.uk)
with a justification as to why you would like the Adobe Creative Cloud suite at home.
Download instructions
Adobe apps can be downloaded from the Adobe Creative Cloud Portal. Use the link below and following the instructions.

1. Go to the Adobe Creative Cloud Website and click on "Sign In" link in the top right corner of the website.

2. Enter your university username followed by @derby.ac.uk then click on Continue: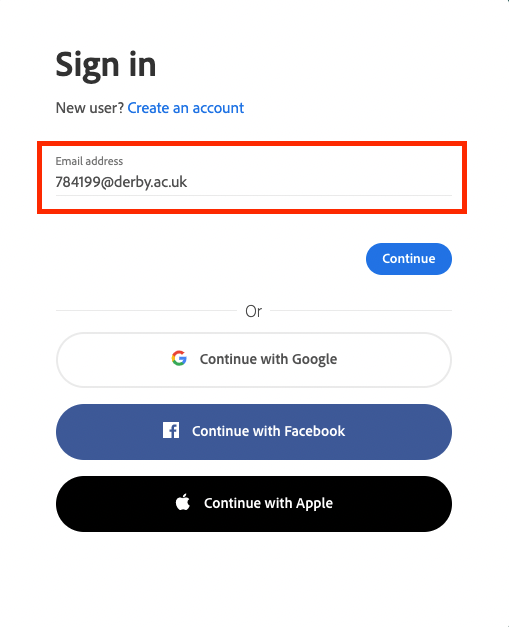 3. The site will automatically redirect to a university login page after clicking in the 'Continue'. Verify that the correct username is displayed and enter your University account password and click on Sign In: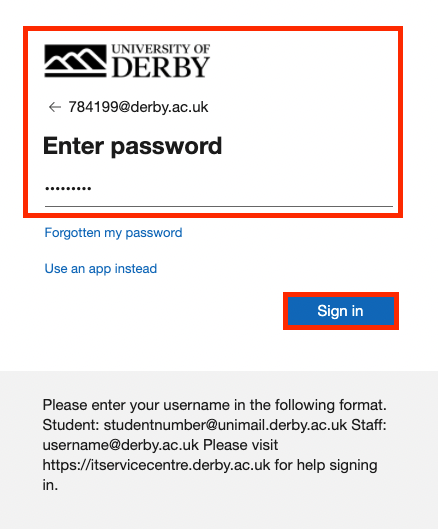 4. Click Login, you will then be directed to your profile overview. Whilst at the Home Tab, select the Creative Cloud section to reveal the download button. Click on the Download button to review IT Permission prompt and follow further instructions to continue.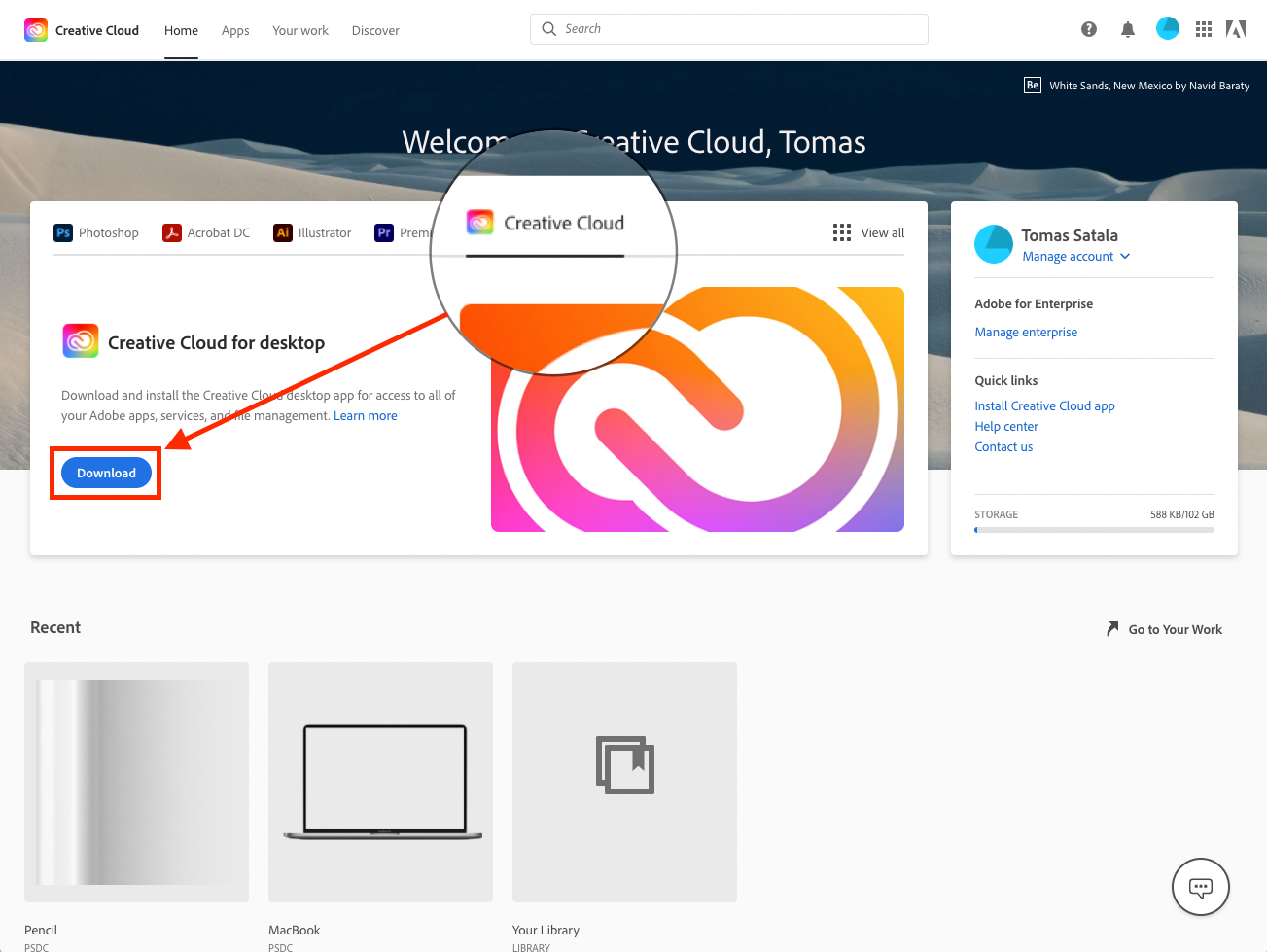 5. You may see a message regarding permissions, please select Ok if this is your own computer and you have install rights;
Note: please install Adobe software from the Software Centre on university-managed devices.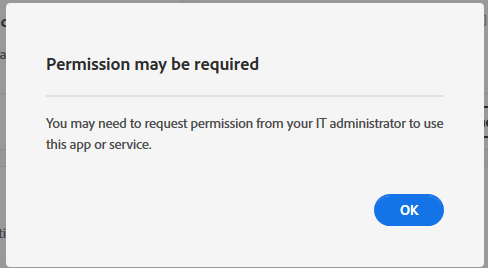 6. Once you have confirmed that you have necessary administrative permissions to install the software, Creative Cloud installation package should begin to download and page will refresh with the following screen - if you need further assistance with the installation steps, please refer to Adobe Support Article on How to Install Creative Cloud Desktop App.