By default the desktop Outlook app opens a new email in the reading pane, after clicking 'Reply' or 'Forward' on an email message.
To change the default behaviour so that new emails open in a new window (or 'pop out'), please follow the guide below.
1. Click File > Options;
2. Select the Mail tab on the left (1);
3. Scroll down to the Replies and forwards section;
4. Check the box that says Open replies and forwards in a new window (2);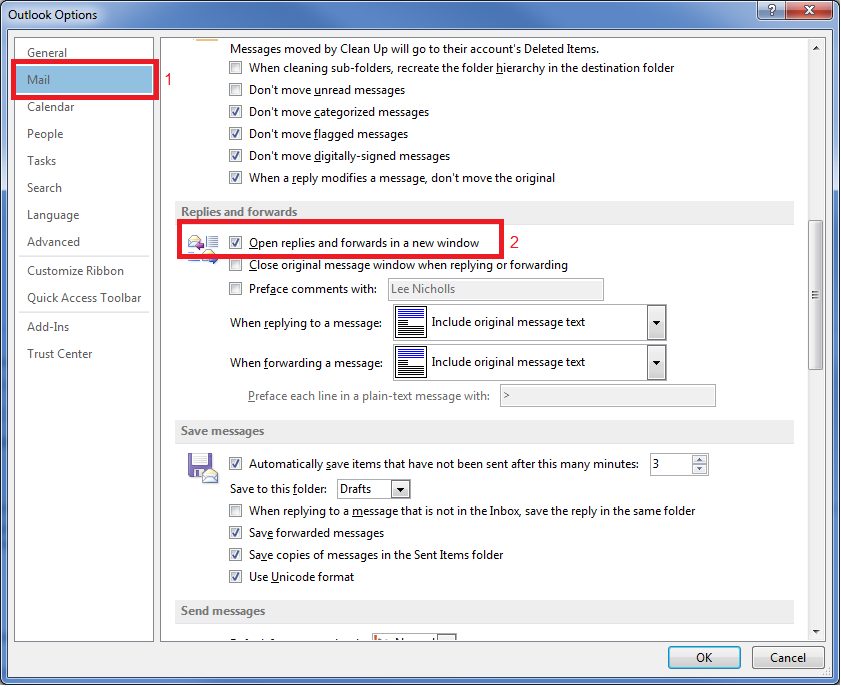 5. Click Ok.
When clicking on Reply or Forward, new emails will now 'pop out' into a new window.