The Microsoft Imagine Academy offers access to a range of online learning resources for packages such as Office, Office 365 and Sharepoint. As a member of Staff, you can access the portal with your Office 365 username and password.
1.   To access the portal for the first time, click here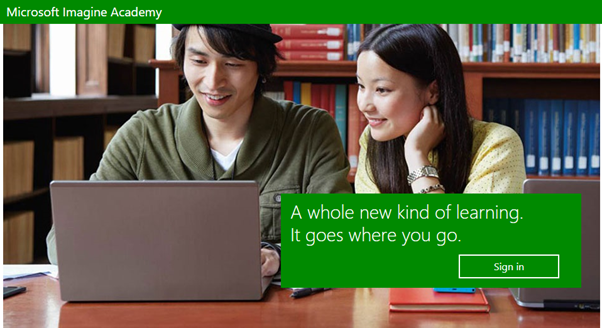 Click on Sign In

3.   Select Work or school account and sign in as normal with your Office 365 Username and
      Password

4.   Add your email address and Submit


5.   Tick the box to accept the conditions displayed, then click Continue twice
6.   Complete the Default Language, Location and Give yourself a unique ID boxes as
      requested on the fom (the form will auto complete with your other personal details) and then
      click Save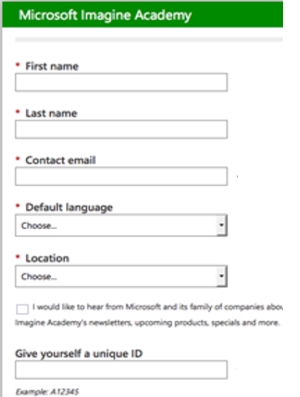 You will now see the Microsoft Imagine Academy Online Learning portal homepage: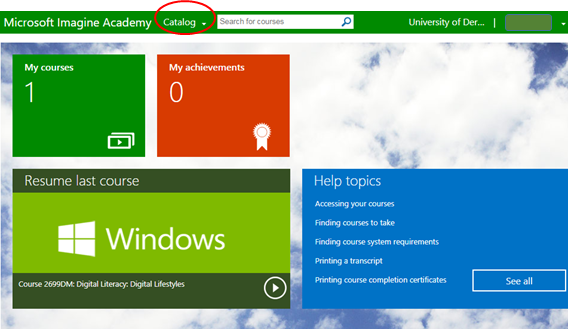 You can now either search for courses by topic, or click the Catalog drop arrow to see a list of Courses by Product: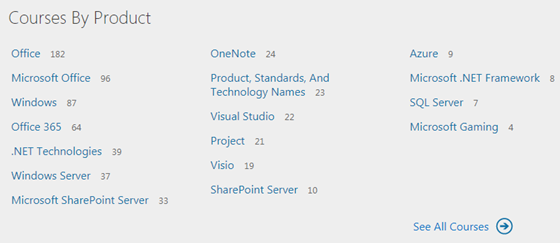 Returning User sign in
After your first-time sign-in you can return to Microsoft Online Learning at any time and sign in with the same Office 365 email account you used when you registered. Use this URL for return visits: 

https://imagineacademy.microsoft.com/?whr=default
For easy access, add this URL to your browser's list of favorites or bookmarks.