Scan your ID card on the white Kyocera card scanner or press the Username and Password button to log in via the touch panel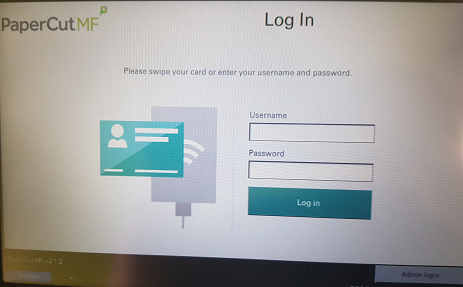 The following screen will appear screen will show you if you have any documents waiting to print.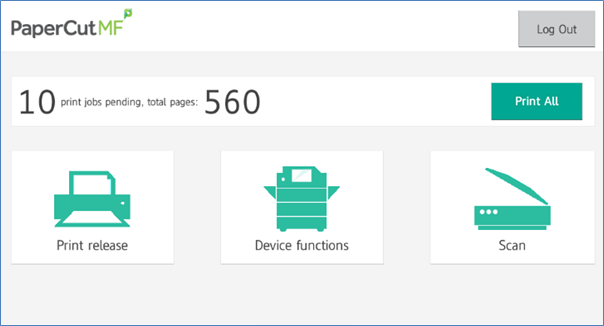 To print all jobs – click on the Print All  one touch button
To print/delete selected jobs, click on the Print Release Button
The screen will show a list of jobs waiting to be printed, click on the one you would like to print and press the print button or the delete button.
Click the Log Out Button on top right of display or re-scan your card to return the touch panel to the log in screen.