When you go to a Kyocera printer, The following screen will be displayed on the touch panel.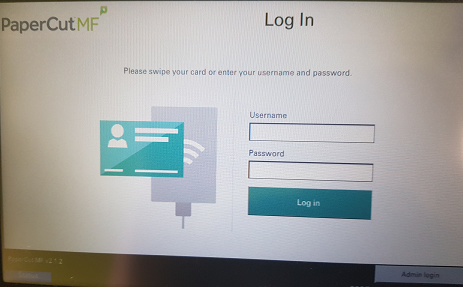 The first time you use the device, you will be required to link your ID card to your user account.
This can be done by pressing your ID card against the White Kyocera card reader label until you hear a beep. The card reader is located on the printer to your left of the display.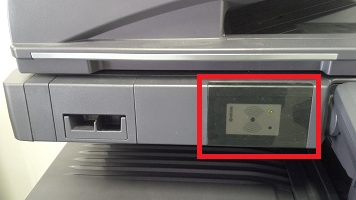 The following message will appear on the device screen Enter username/password to associate the card with an existing account
Click the Username field and input your normal log on username and click OK
Click the Password field to input your normal login password and click OK. (The password is case sensitive.)
If you see the error "Invalid Authentication" please try the process again from the start.
This will only need to be done again if your ID card is replaced.
Press your ID card against the card reader of any Kyocera printer and you will be automatically logged in and presented with the following display.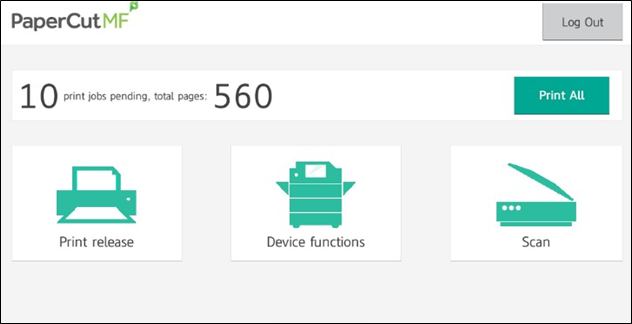 The Print All button can be used to print all jobs using a one touch button.
Alternatively you can click on Print release and chose which documents to print or delete.
Device Functions will take you into the photocopy settings
Scan will allow you to Scan to mail or scan to a folder.
Press the Log Out button or scan your ID card on the card reader to return the touch panel to the main screen.