Place your document on the document feeder on top of the device or lift the lid to place on the glass panel.
Scan your ID card on the white Kyocera card scanner or press the Username and Password button to log in via the touch panel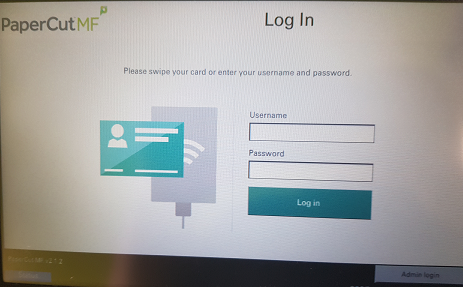 The following screen will appear, click on the Scan button to access the Scan options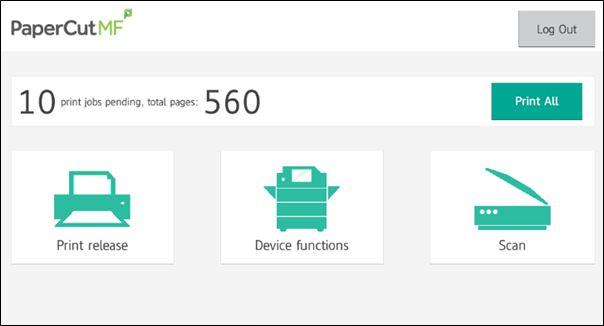 The following screen will be displayed showing the scanning options.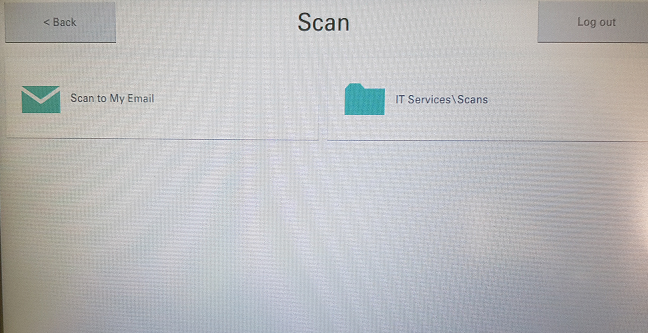 Scan to My Email
Scan to Shared Folder -This will display the shared drive you have access to.
Select the relevant option to scan your file - the following screens will be displayed on the touch panel.
Scan to My Email Screen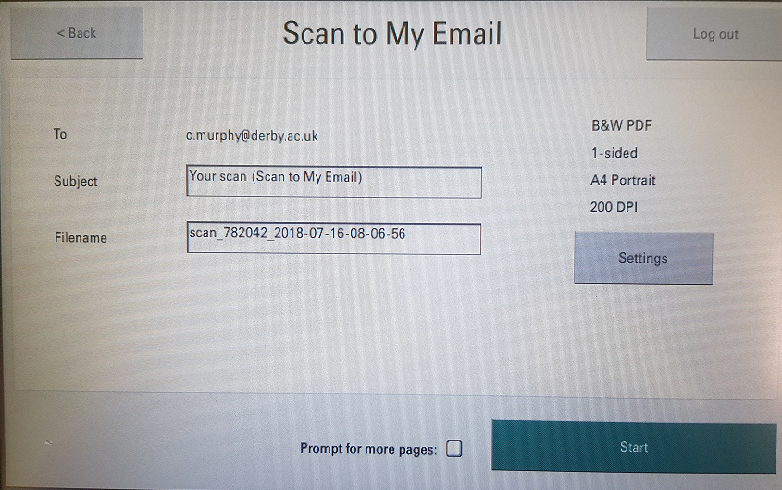 Scan to Shared Drive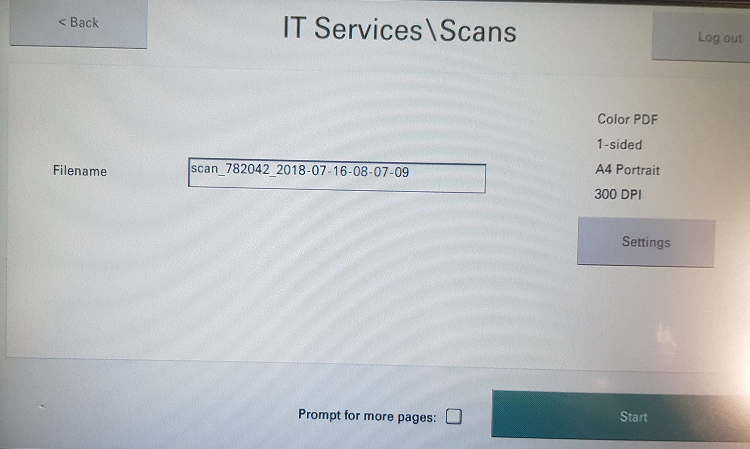 Click the Settings button to complete scanning you document.
Click the Log off Button or rescan your card to return the touch panel to the log in screen.