Procedure:
1. In Staff ID, click on Resources@Derby, then Oracle Finance;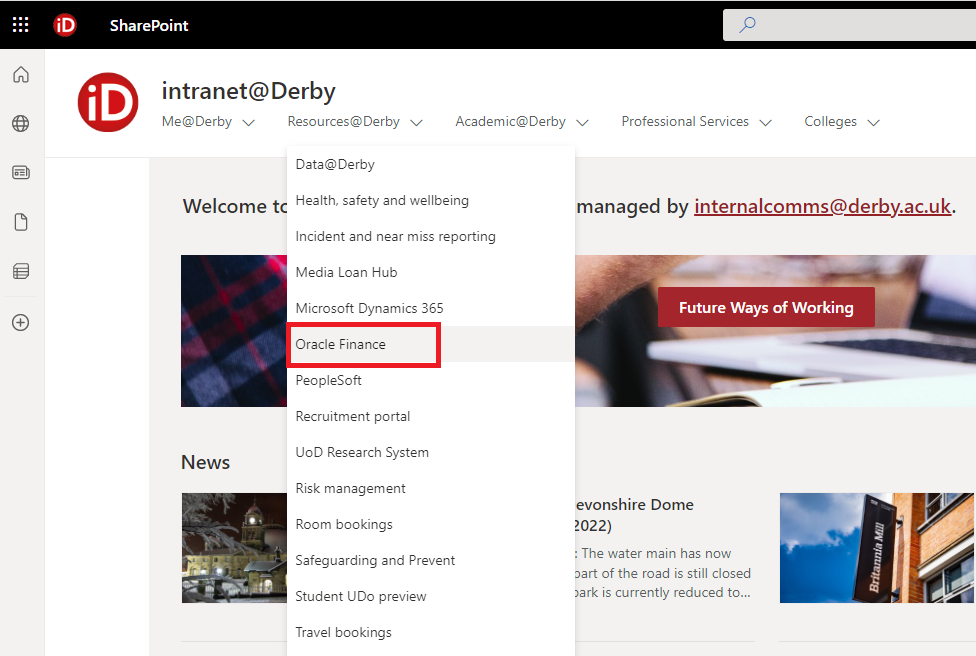 2. Click the Log in to Oracle Finance link;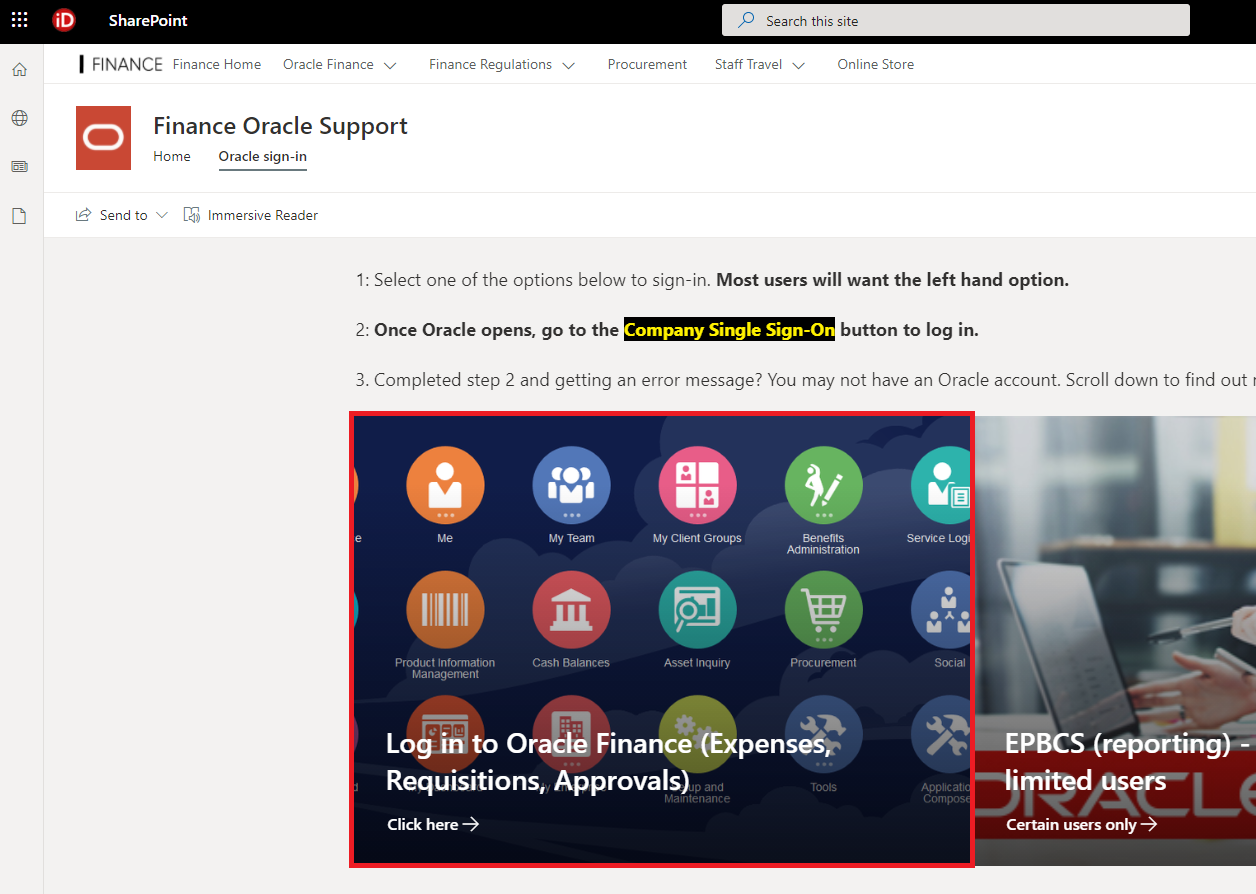 3. Click on Company Single Sign-On;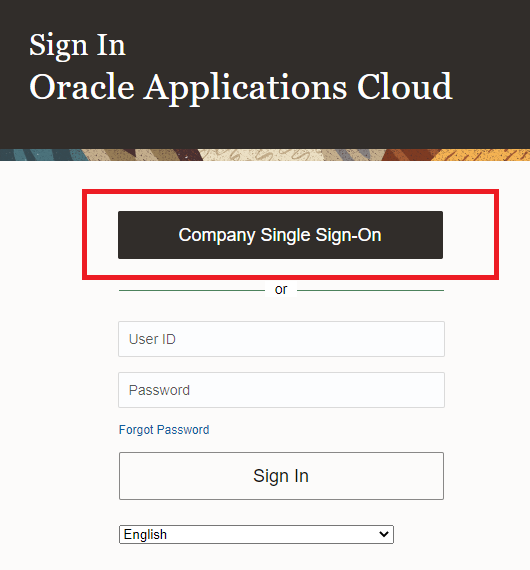 4. Once you are logged in, you should see the page below;
5. Click on Purchase Requisitions;

6. Within Purchase Requisitions, you can 'Shop by Category', you can also search for the item you require by searching in the Search bar;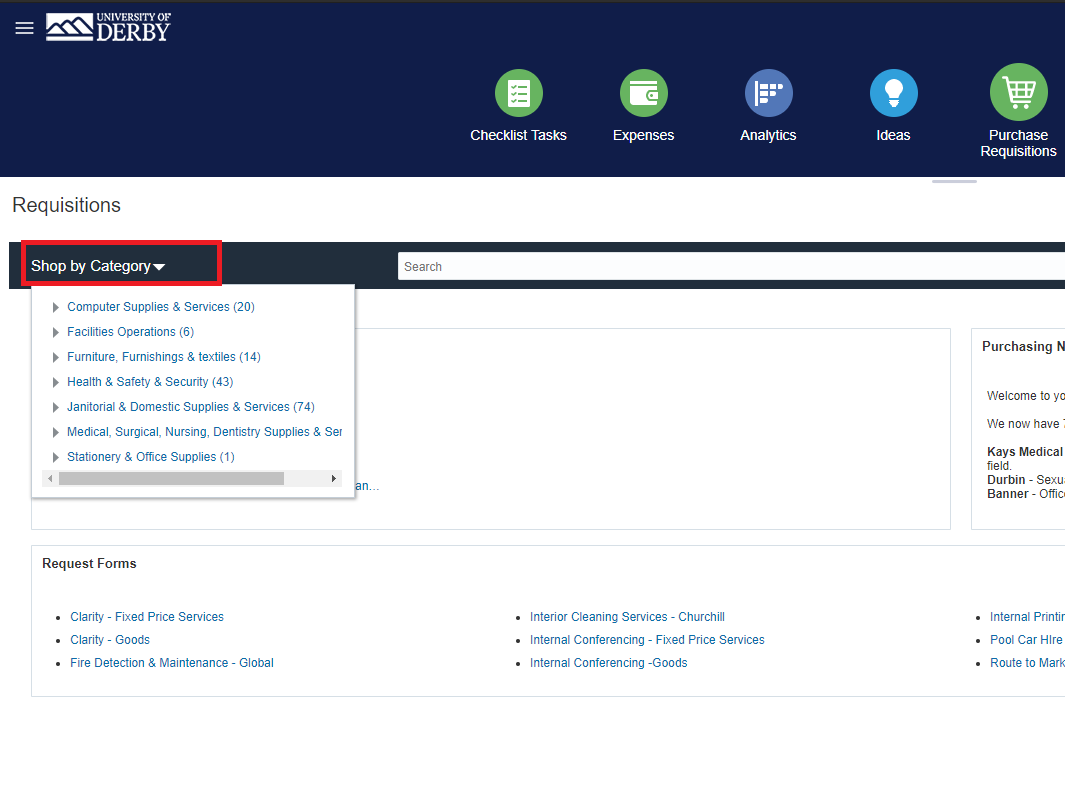 Computer systems and peripherals can be found by clicking the Computer Supplies & Services option. If you are unable to locate the item you want to purchase, select the Getech logo;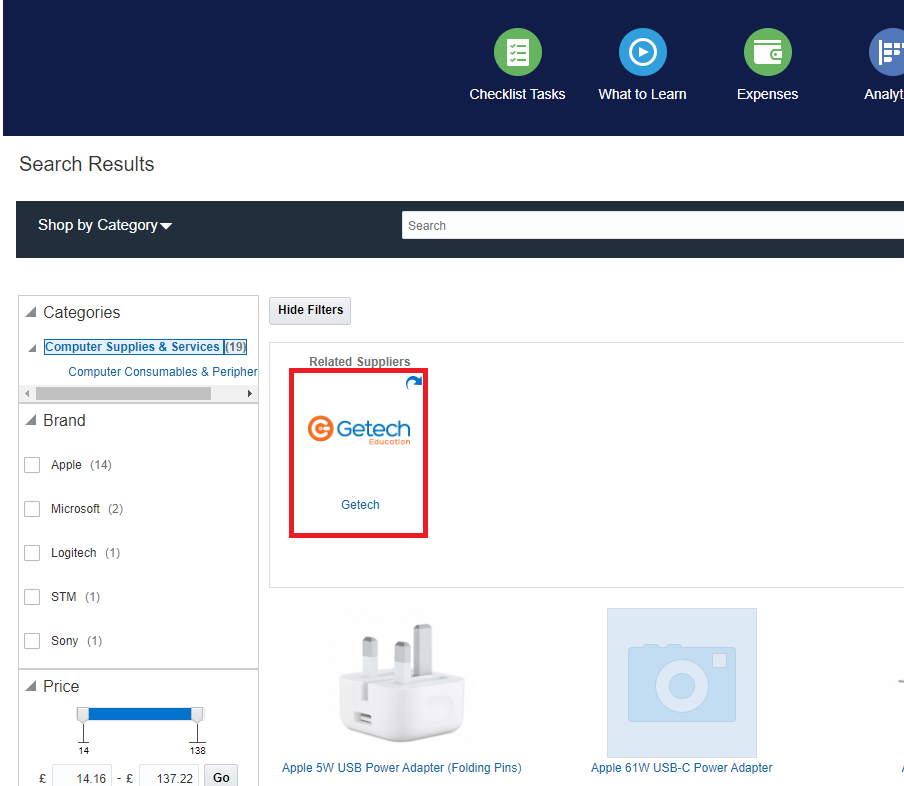 This will take you to the Getech website where computer systems, laptops, monitors etc. can be ordered;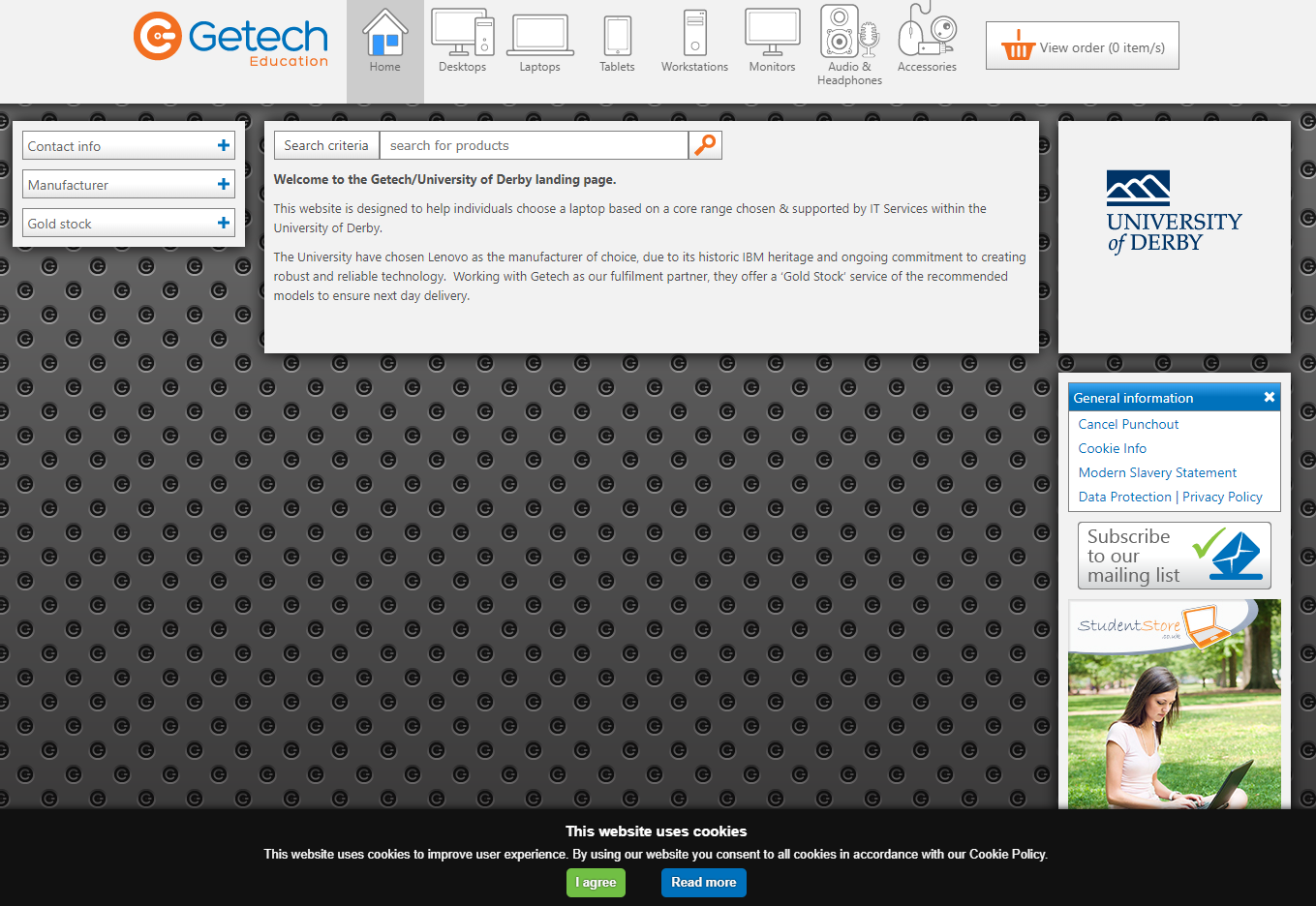 7. Once you have found the item you require, click on it to open a new page, then click on Add to Cart or Add to basket;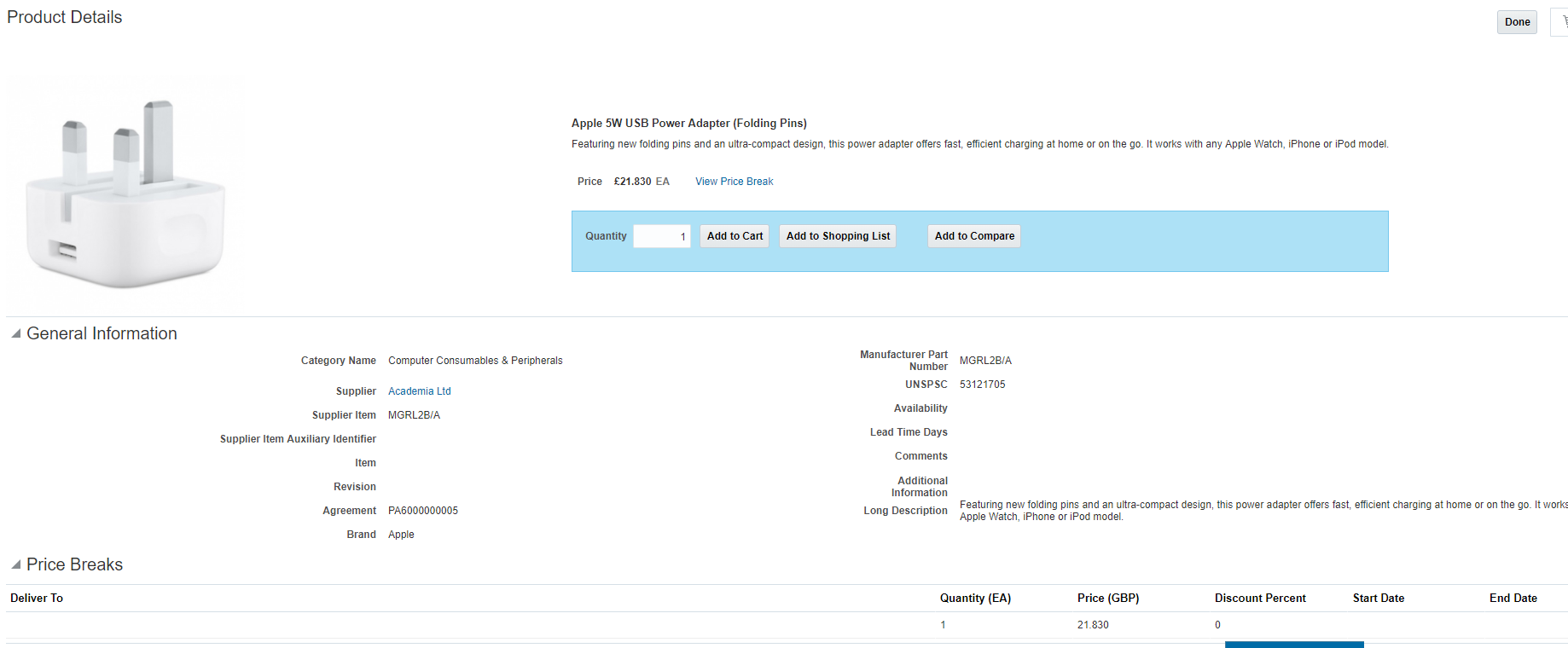 8. There should now be an item or a number of items in the Basket in the top right of the screen. Clicking on the Basket will bring up 2 options, Review and Submit;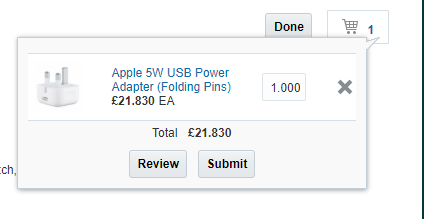 9. Clicking on Review will allow you to review your order and make any changes before you submit it;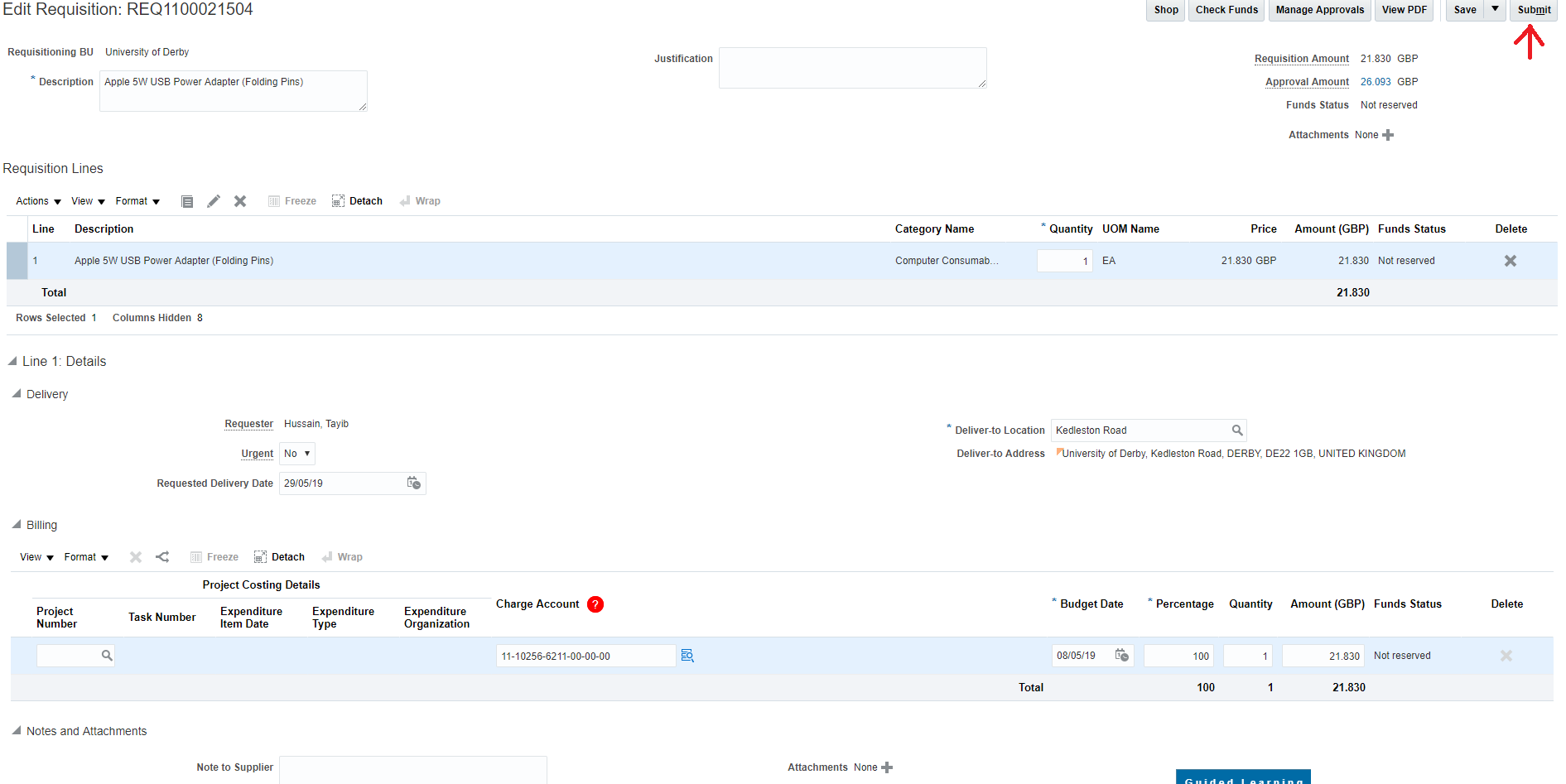 10. After reviewing your order, click on Submit. Your order will then be processed, and you will receive an acknowledgment email.