This guide has been created for students and invigilators who require Read and Write software for examinations.
Please note: This guide only instructs the reader how to find and open Read and Write 11 Gold and Read & Write 12. To learn how to use this software, see these guides below.
https://www.texthelp.com/Uploads/MediaLibrary/texthelp/Training-documents/Read-Write-for-Windows-11-5-Gold-Beginners-Guide-UK.pdf
https://www.texthelp.com/en-gb/products/read-write/read-write-for-windows/
First, click on 'AppsAnywhere' on the Desktop.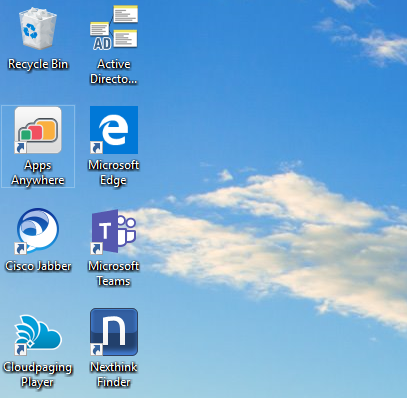 When in the AppsAnywhere portal, search for either 'Read and Write 11 Gold' or 'Read & Write 12' (it depends on your preference) and once found, click the green Launch button.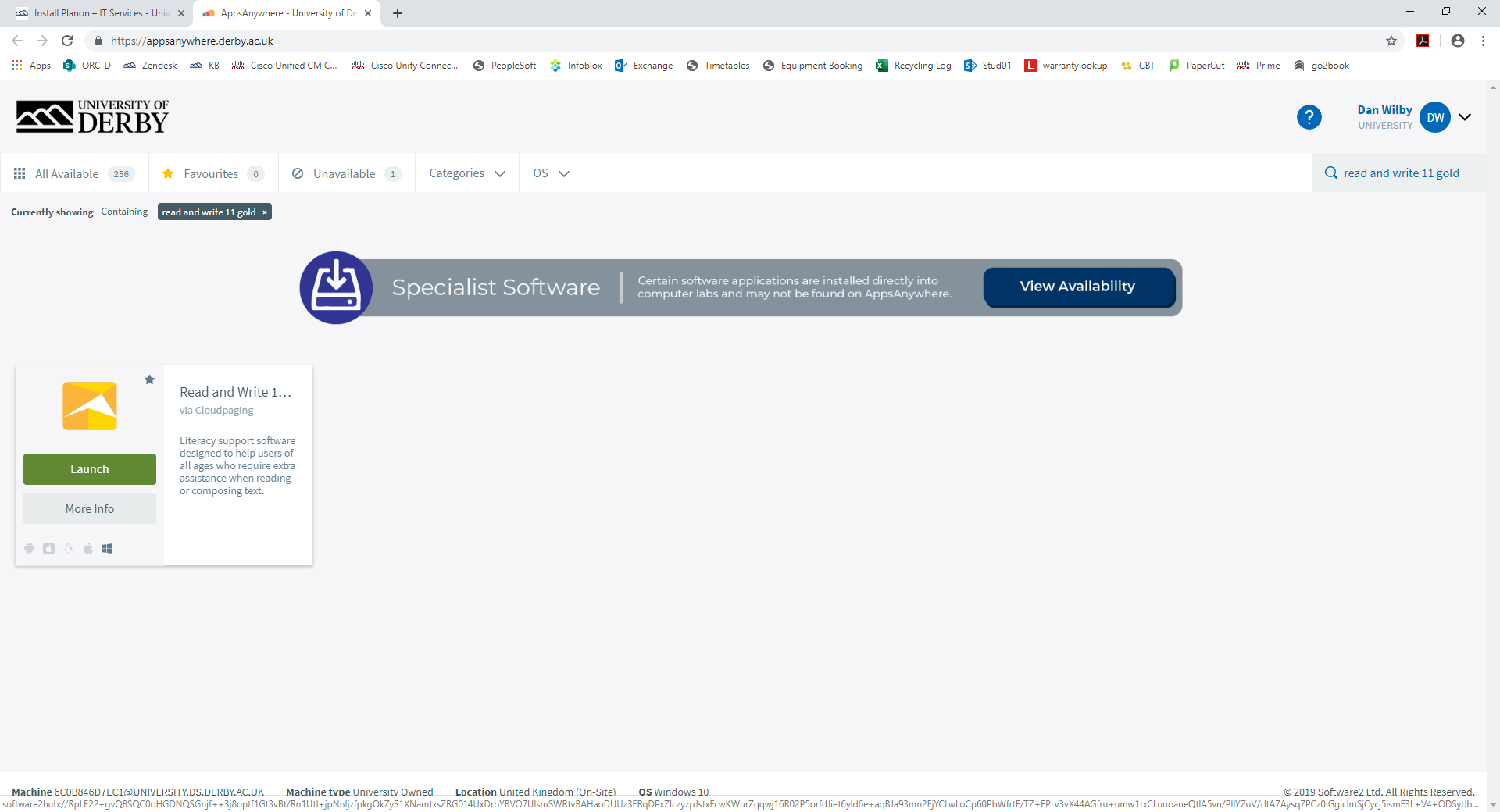 Once the application has been launched, it will open and add a toolbar to the screen (see below image).