A private browser window can be used to log into a website such as office.com (the Office 365 system) without the browser picking up a different account.
If you are having difficulty logging into Office 365 with another account (such as your student account if you are logged into the PC with a staff account) for example, the private browser window will ignore any other account details.
The browsers below are supported by IT Services, for assistance with other browsers, please refer to the publishers website.
Please select your browser below for instructions on how to use private browsing mode.
Google chrome
In the top right of the screen select the three vertical dots and select New incognito window.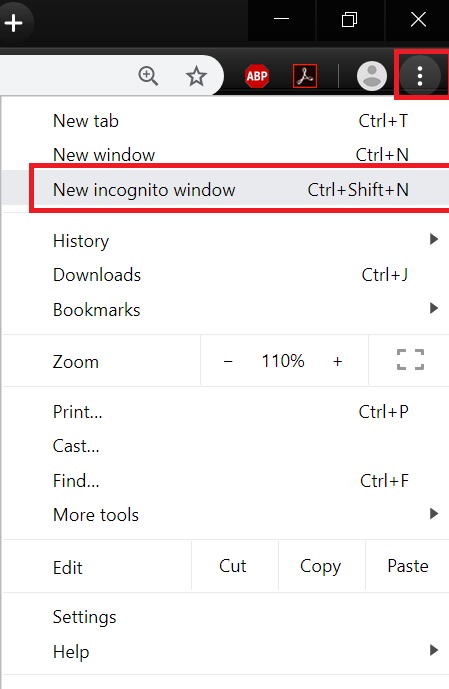 Mozilla Firefox
Select the three lines in the top right and select New private window.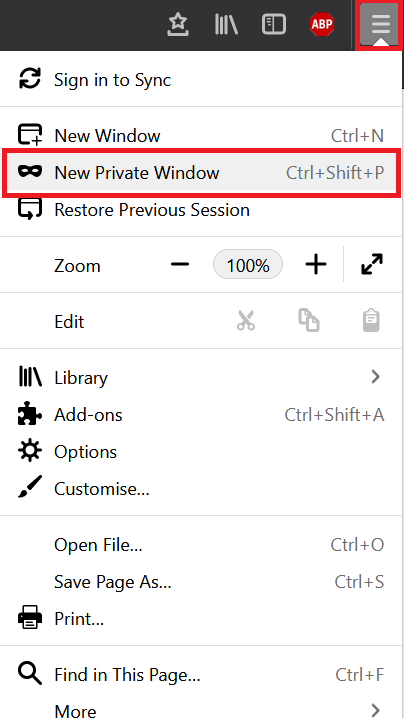 Microsoft Edge
Select the the three vertical dots in the top right and select New InPrivate window.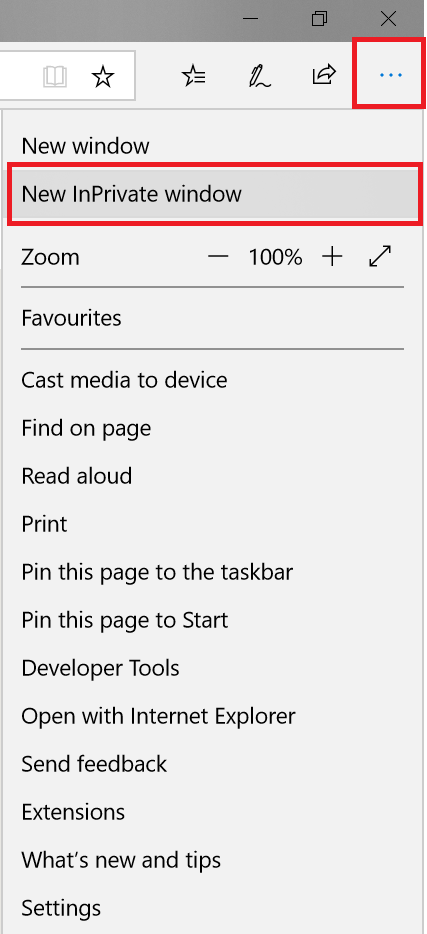 Internet Explorer
Click on the 'cog' (settings) icon in the top right, then select Safety > InPrivate Browsing.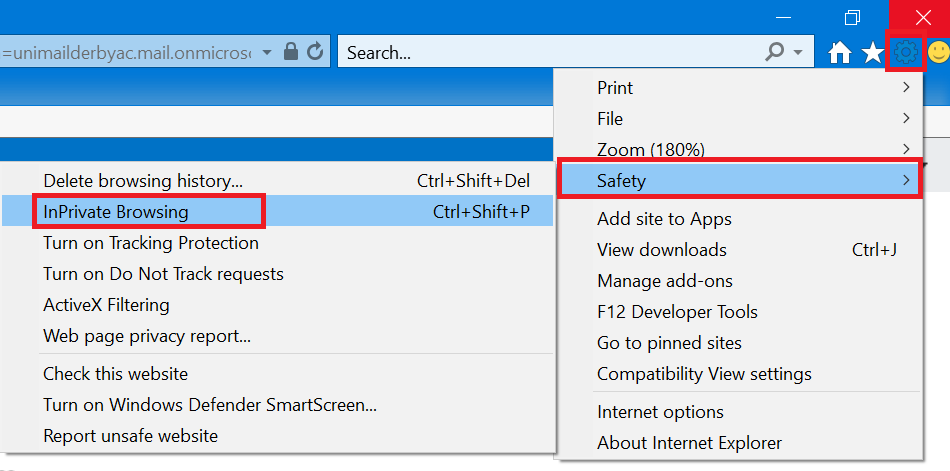 Safari
When in the Safari app on your Mac, choose File > New Private Window.