1. Remove the Hand Held Microphone from the charging dock
2. The microphone should automatically power on after approx. 10 seconds (if this does not happen, press and hold the power button on the microphone located on the side)
3. Flick the switch on the side to mute/unmute the microphone. Orange light means the microphone is muted and Green light means the microphone is unmuted.
Covid-19 Guidance:
Face coverings are recommended with these microphones
Before and after use clean the microphone using the wipes provided
The microphone should not be passed between users during a session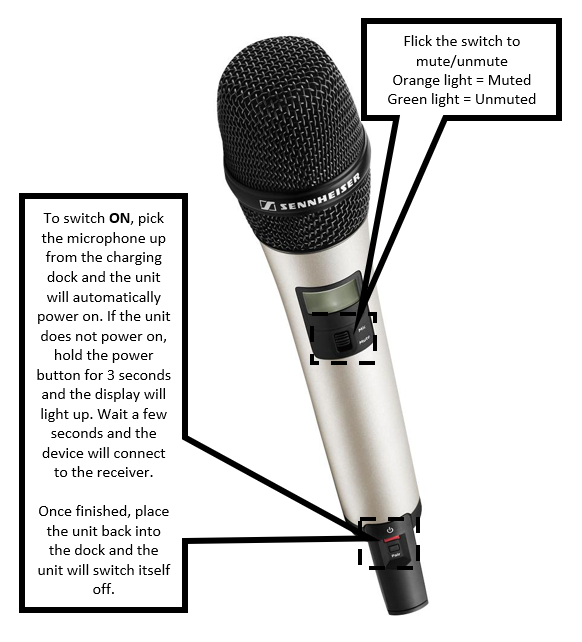 Once finished, please remember place the Microphone back into its charging dock which will automatically switch off the microphone. The light on the dock will light up red once this has been placed correctly.
Please click the following link to watch a video on how to use a microphone:
https://derby.cloud.panopto.eu/Panopto/Pages/Viewer.aspx?id=b53b1c10-b187-4d3e-8ad6-ab5f00cb460f