Cisco Webex Meetings is a tool that can be used for video conferencing, meetings and collaborating.
Currently we have Cisco Webex Meetings till the 15th of June. This page will be updated if this changes
Once you have installed Cisco Webex Meetings, you can sign by following the below steps
Instructions:
1. Once you have opened the Webex Meetings application, you will will be presented with the following login screen.
Please enter your university email address. example: m.malik2@derby.ac.uk and click Next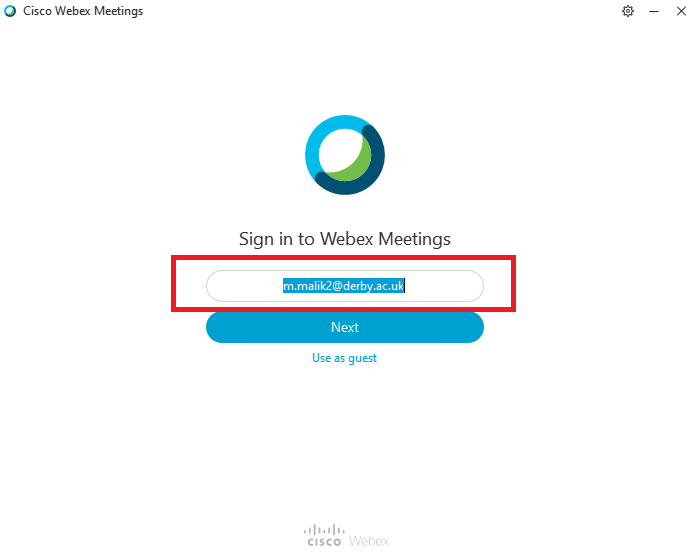 2. You will then be redirected to the University sign in page, please sign in with your staffnumber@derby.ac.uk and password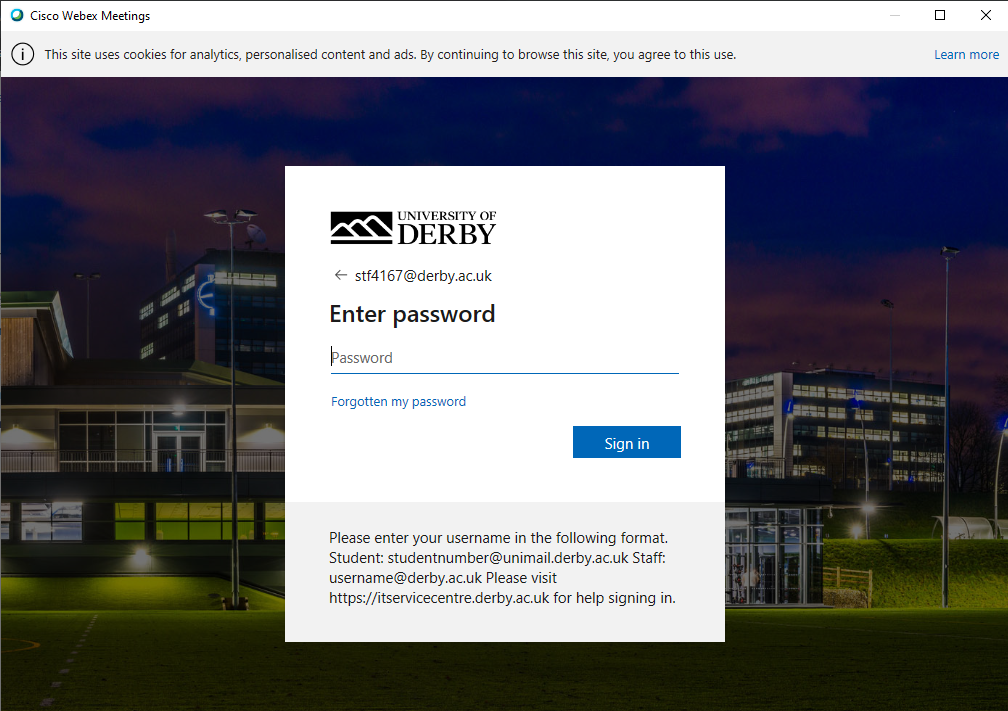 You will then may be prompted to stay signed, this is at your preference.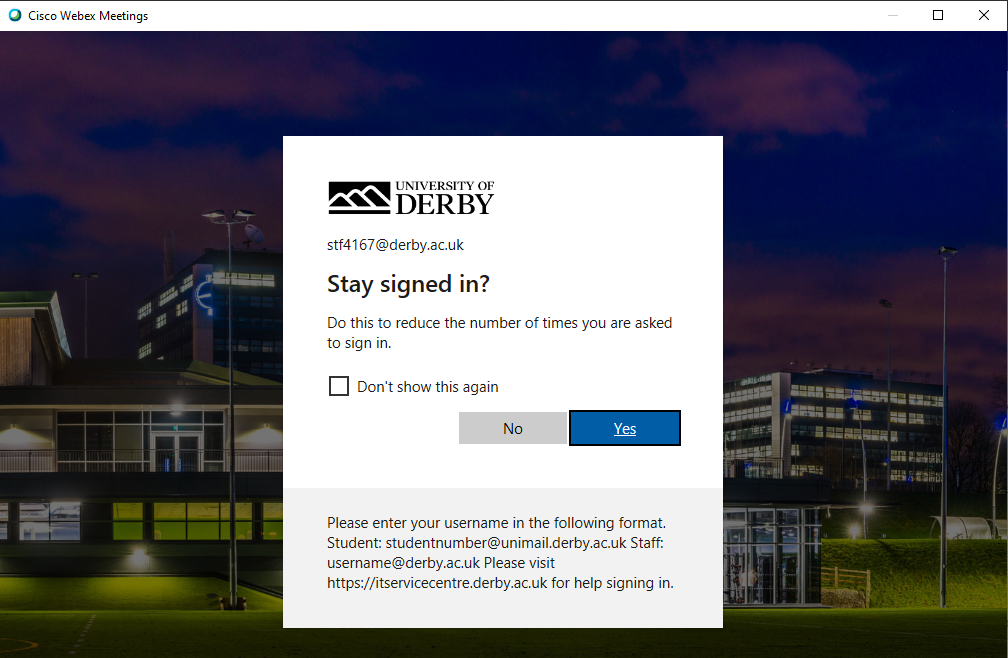 3. Once you have signed in successfully, you can begin using Webex Meetings
You will be presented with your logged in account and the ability to start a new meeting in your personal meeting room via 'Start a Meeting', schedule a future Webex meeting via 'Schedule', join a existing meeting or alternatively view upcoming meetings in your integrated office 365 calendar.
In order to create and host your own Webex meetings room there are two options either follow the below steps to create the meeting room via the Webex Meetings App or the meeting can be created automatically via a Microsoft Outlook/Office 365 Calendar appointment simply by using '@webex' as the location for the appointment.
By selecting 'Start a Meeting' you will be presented with you personal meeting space along with the ability to invite participants directly via the 'Participants' tab, 'Invite and Remind' and then manually entering the invitees email addresses who will then receive the require joining instructions via the specified email address.
Outlook as well as Office 365 webmail can also be used to generate the Webex Meeting room and the distribution of the joining instructions.
Via the creation of a new calendar appointment by entering '@webex' into the location field of a calendar appointment all invitees will be sent the joining instructions automatically shortly after the appointment is created.


Within the Webex Meetings room as the host as well as when a participant you will be able to adjust your audio, video, other device settings as well as other meeting actions for the meeting directly from your meeting space by clicking on the 3 dot button.