University Computer
To access AppsAnywhere, go to appsanywhere.derby.ac.uk/managed
If you are accessing AppsAnywhere from a University computer, and use either the Google Chrome or Microsoft Edge web browsers, you will be automatically logged into AppsAnywhere. If for whatever reason this does not happen, you will be instead redirected to the login page, as below.
Personal Computer
To access AppsAnywhere, go to appsanywhere.derby.ac.uk
When accessing AppsAnywhere on your personal computer, either from home or if you have brought it onto campus, you will need to log into AppsAnywhere.
1. When you load AppsAnywhere, you will be redirected to the Microsoft login page: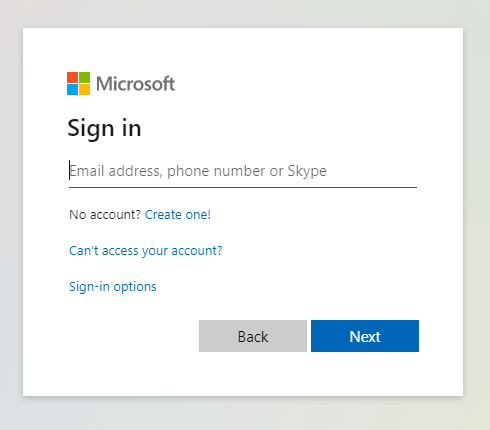 2. When prompted, enter your username in the following format:
For students, enter

your student number followed by

@unimail.derby.ac.uk
For staff, enter your staff number followed by @derby.ac.uk
3. You will then be asked to enter your password: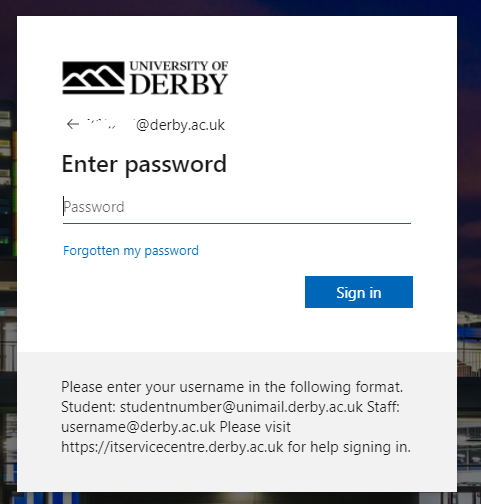 4. You may receive further prompts to verify your login with your multifactor authentication methods.
5. Once you have entered your details successfully, you will then be redirected back to AppsAnywhere.
Need help to use AppsAnywhere? Visit AppsAnywhere User Guide