This guide covers the steps you should take to resolve login issues when trying to sign in to Blackboard via the Blackboard app.
Issue 1 :
If prompted with the below login screen when opening the Blackboard app, you will need to reload the login by using the below resolution steps.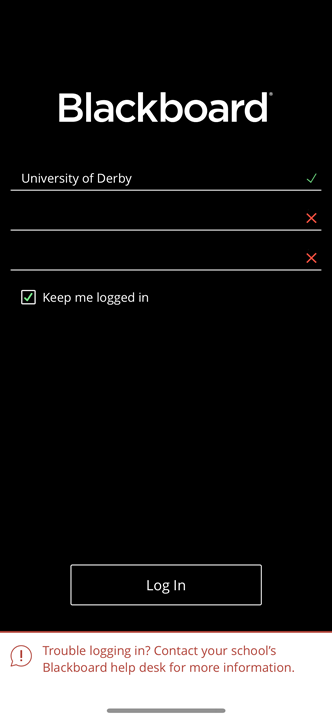 Resolution :
1. Select the 'University of Derby' field, delete the text within the box and re-enter 'University of Derby' and then select the option that displays for the University of Derby.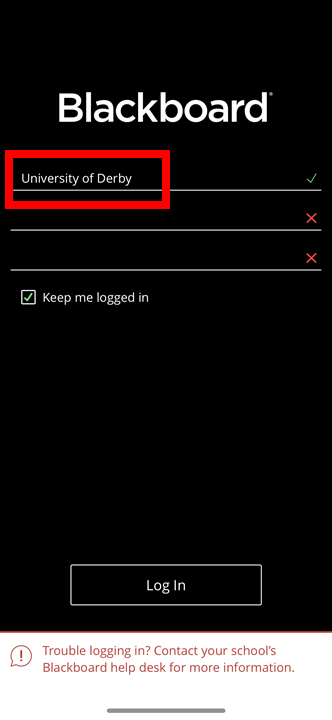 2. Select the Web Login button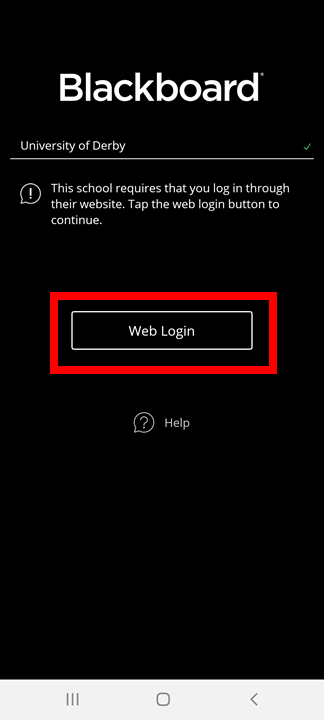 Note : If the Web Login button does not appear as above, uninstall and re-install the Blackboard app via the App Store. The Blackboard app has a pencil icon as below, this is a separate app to the DerbyUni app.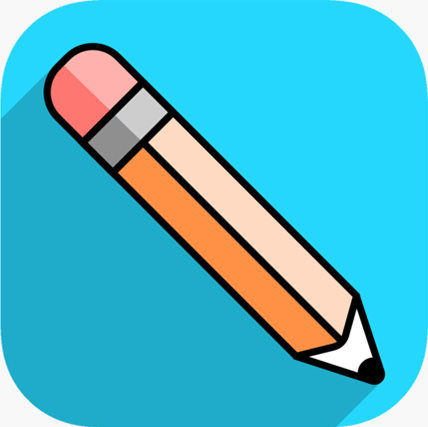 3. Sign in using the format as follows :
Student : studentnumber@unimail.derby.ac.uk EG: 100123456@unimail.derby.ac.uk
Staff : staffid@derby.ac.uk EG: 787xxx@derby.ac.uk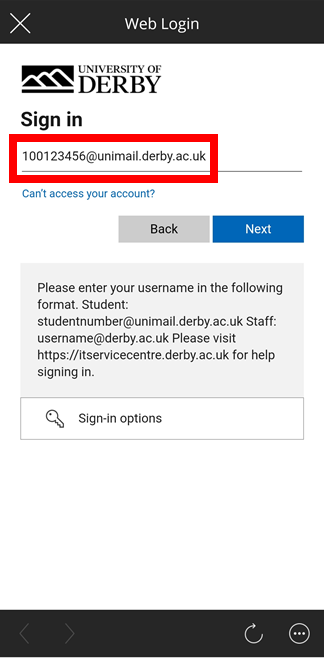 4. If successful, you should be taken through to your Blackboard ( Course Resources ) area.
If you are unable to login due to an incorrect password message, refer to Issue 2 below.
Issue 2 - Account or password is incorrect :
For signing into Blackboard, you are required to use the format as follows :
Student : studentnumber@unimail.derby.ac.uk EG: 100123456@unimail.derby.ac.uk
Staff : staffid@derby.ac.uk EG: 787xxx@derby.ac.uk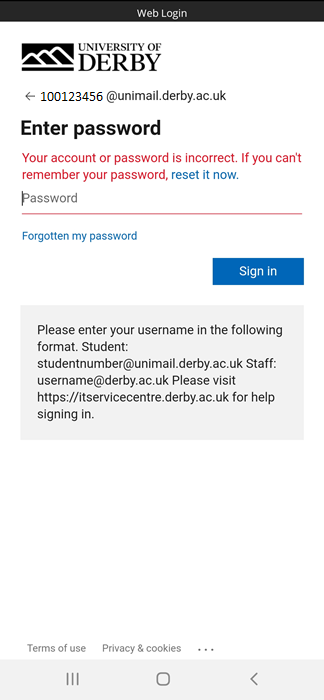 Resolution :
1. Use the password reset guide by clicking here or by entering the following website address into your web browser :
https://itservicecentre.derby.ac.uk/hc/en-us/articles/360001526359
2. After resetting the password for your account, attempt to sign into Blackboard using the following login format :
Student : studentnumber@unimail.derby.ac.uk EG: 100123456@unimail.derby.ac.uk
Staff : staffid@derby.ac.uk EG: 787xxx@derby.ac.uk