You may see a message stating that your copy of Microsoft Office is not activated, similar to the one below: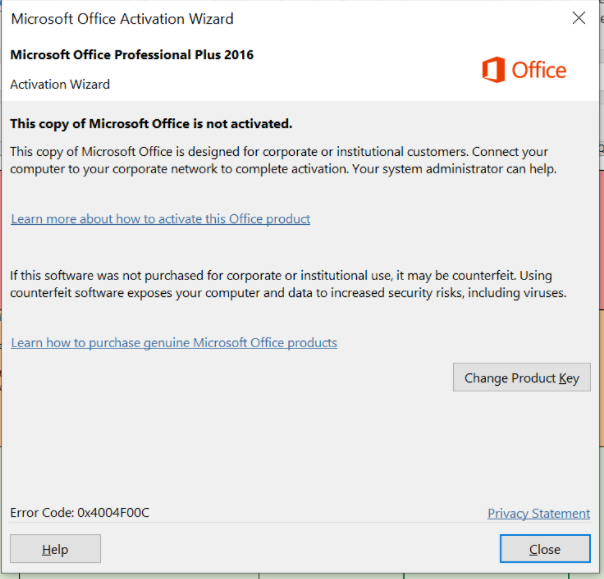 After installing Office via your university account, you need to remain logged into Office with your university account to keep it activated. The issue may have happened if you have logged into Office with a personal Microsoft account, or there is an issue with your account. Logging out and back into Office will resolve the issue.
Note: other methods of sign in (via File > Account for example) may not let you log in. Please use the steps below
To re-activate Office, please follow the steps below;
1. Open an office application such as Word for example (Excel and PowerPoint can also be used) and click your username icon at the top;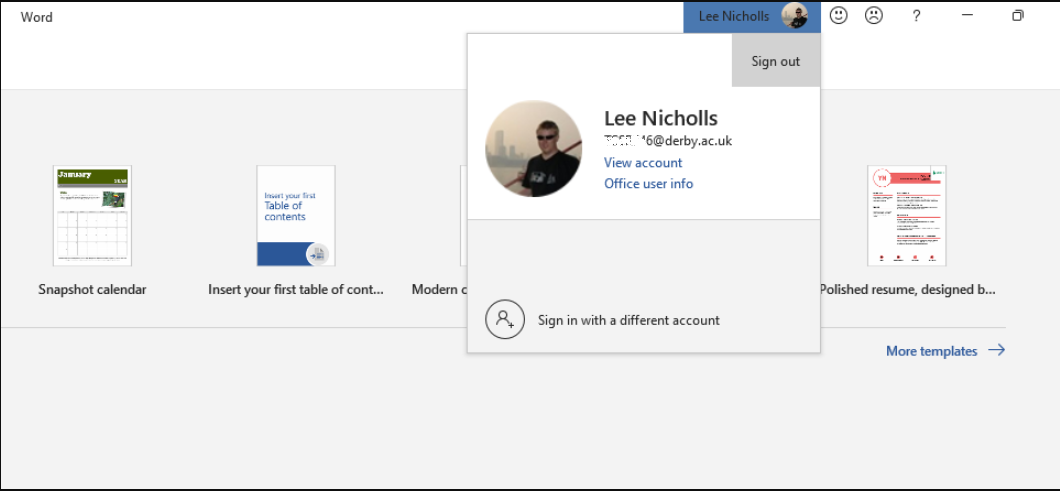 2. Select Sign out;
3. Click Yes to confirm;

4. Close Word, and re-open it, then click Sign in at the top;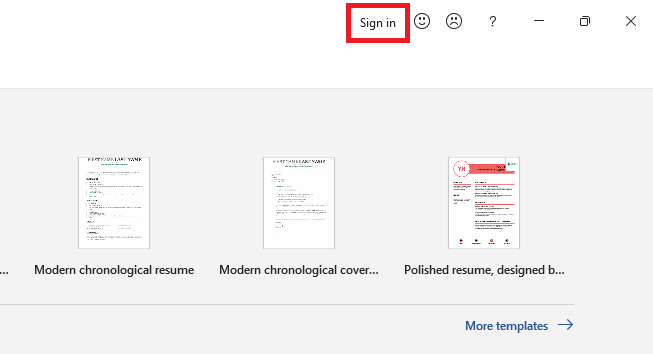 5. Sign in with your university account
Students: enter your student number (aka your username) followed by @unimail.derby.ac.uk
Staff: enter your username followed by @derby.ac.uk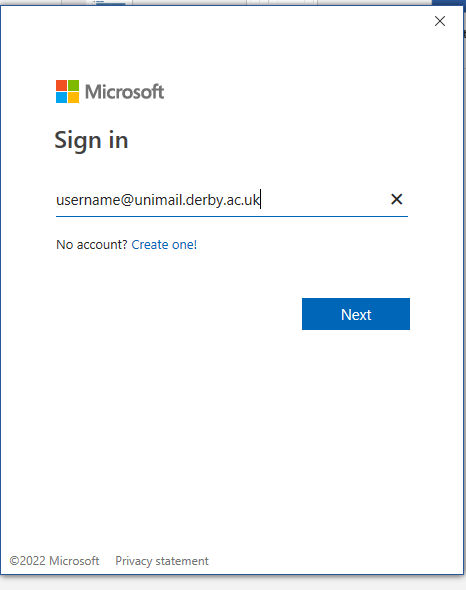 6. Enter your account password if asked;
7. Office will now be licenced.