This guide will shows to setup the MFA (Multi-Factor Authentication) system so you can verify via a code in a text message or a phone call.
1. Visit office.com and select Sign in.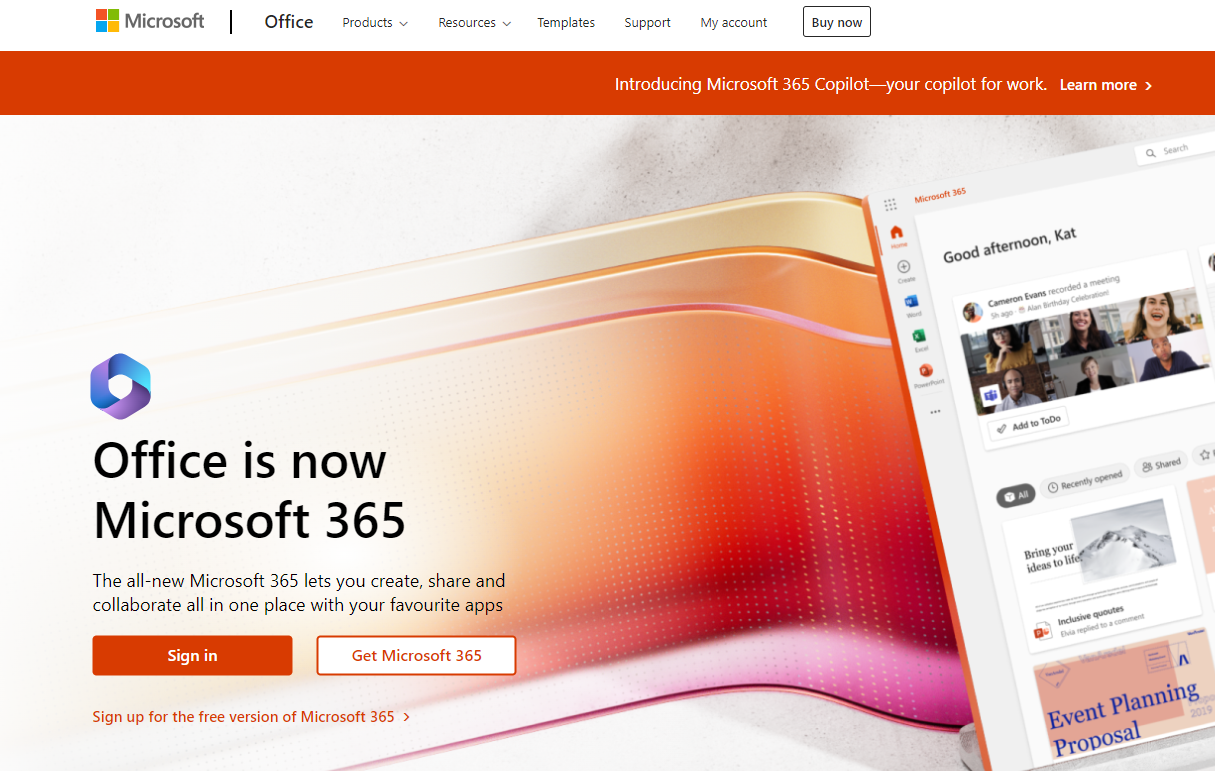 2. Enter your username in the relevant format as shown below:
Students: <your username>@unimail.derby.ac.uk
Staff: <your username>@derby.ac.uk
Then enter your latest password.
For more information about how to sign into the office.com site (Microsoft 365) please refer to
this guide
.
3. Select Next on the More information required message.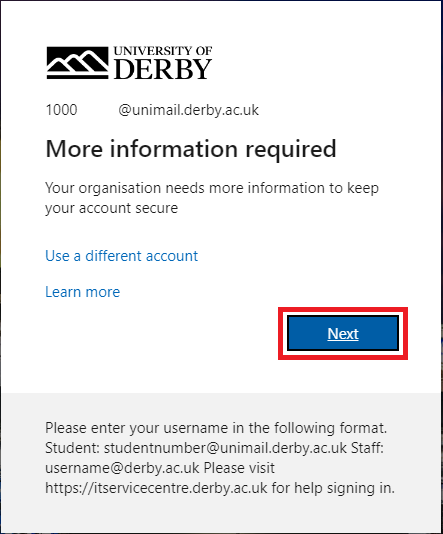 4. Select I want to setup a different method.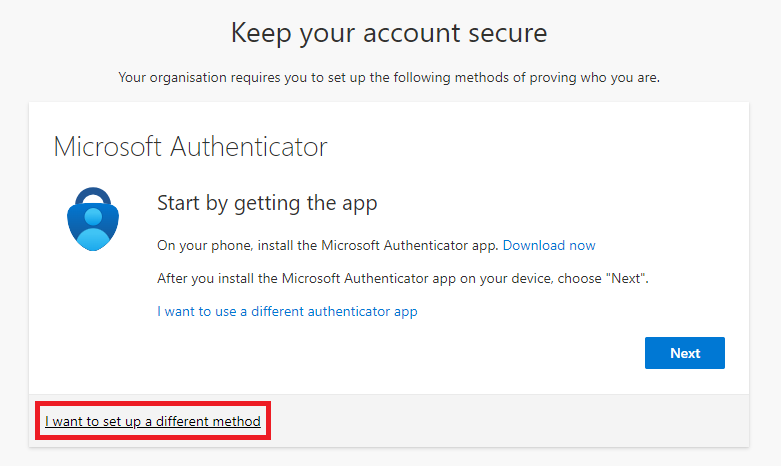 5. Select Phone from the Choose a different method box.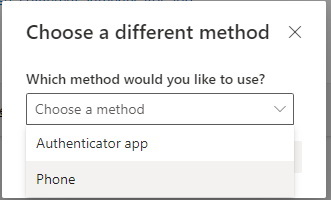 6. Click or tap confirm.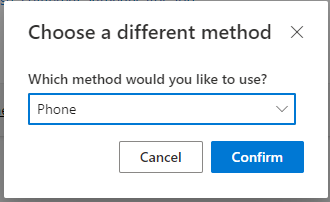 7. Select the country your phone is registered to in the dropdown list and enter your phone number.
If you preferer to receive an automated phone call to verify, please select Call me and follow the instructions given over the phone.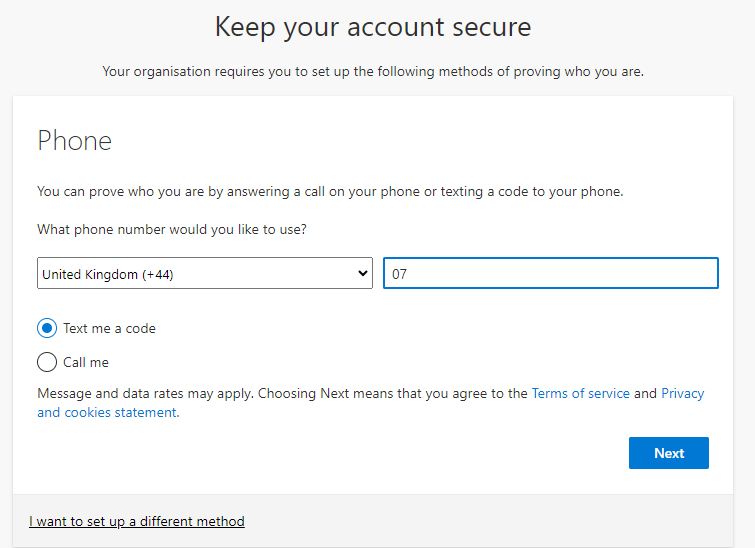 8. Once you have entered your phone number, select Next.
9. A text message with a code in it will be sent to your phone. Enter the code and select Next.
If you selected Call me, you will receive a call to the number you entered.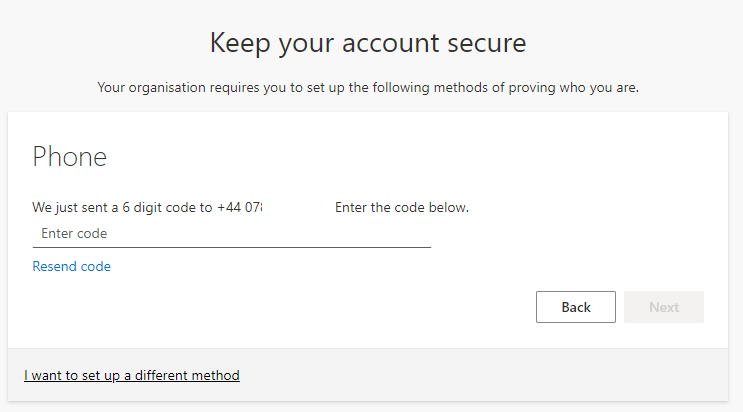 10. You should then see a message confirming that you have successfully setup MFA via text message. Click Next.

11. Click Done.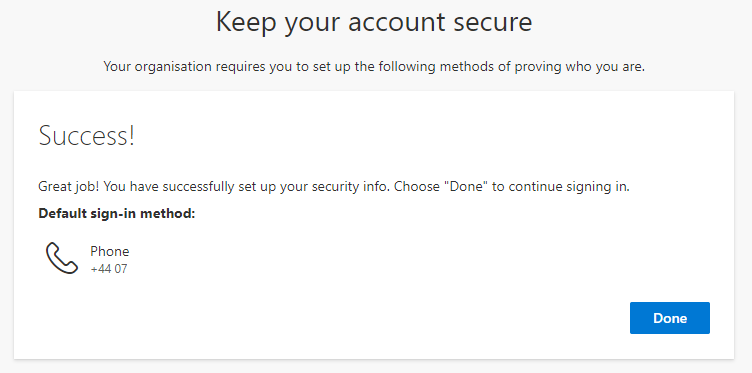 12. You will now receive a text message that contains a code to allow you to verify your identity before logging in.
Please note, if you are planning to change your phone number or traveling to another country, you will need to change your telephone number beforehand. Please see this guide that shows how to change your telephone number in the MFA system.