Required
Android device with Internet Connection
Valid Unimail/Student Account
NOTE: This guide has been created using Android 4.4.4 OS using built in Mail Application. Settings are applicable in most cases and do not change regardless of application being used.
Procedure
1. Access Mail Settings via Android Mail Application and select Add Account

2. You will be prompted to enter your Unimail email address and password.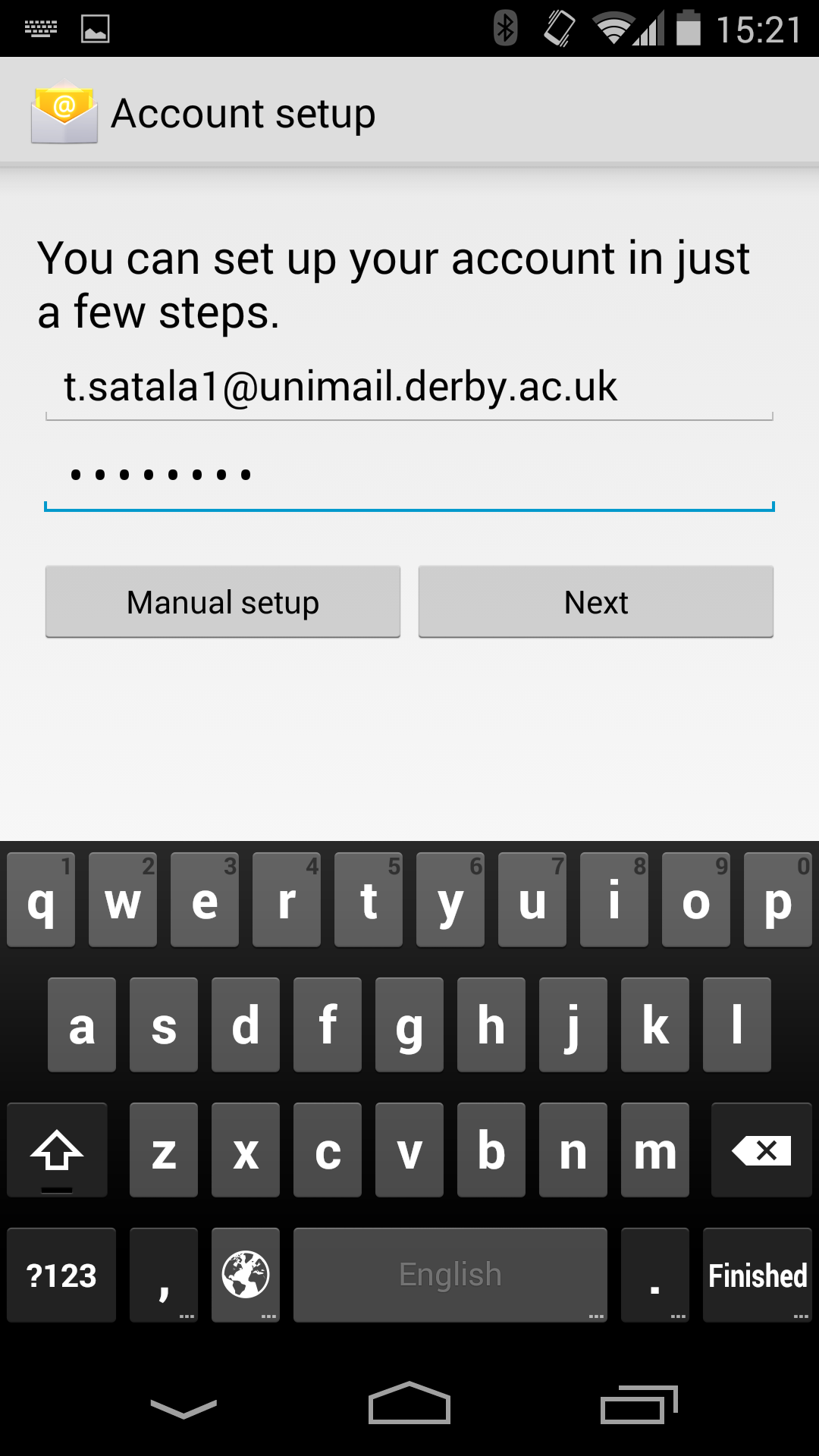 3. Select Exchange as an account type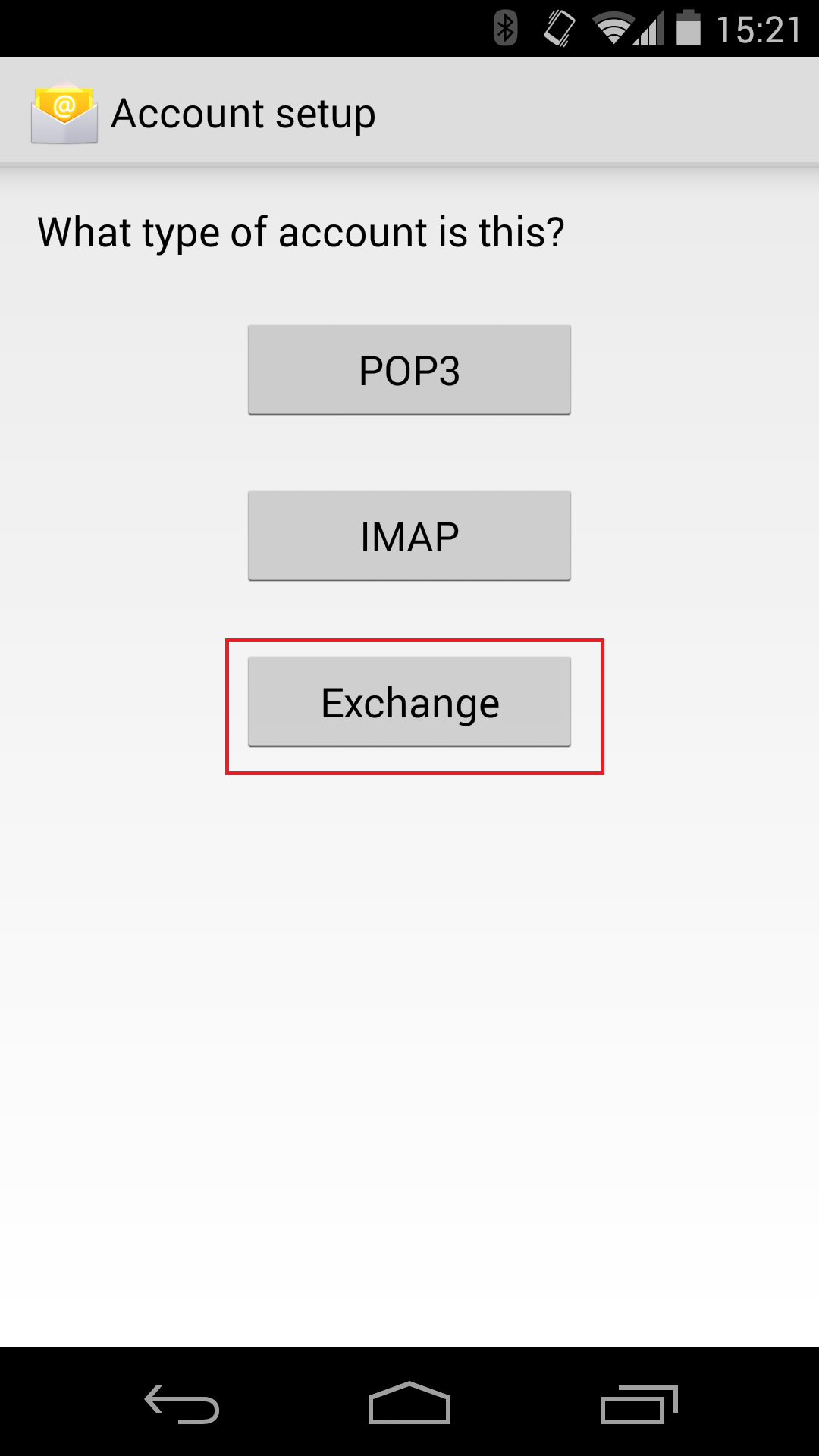 4. You will be prompted to validate your settings on the following screen, see settings on the following screenshot. NOTE: ensure that you enter your student ID and not the one below, as this is only used for illustration purposes.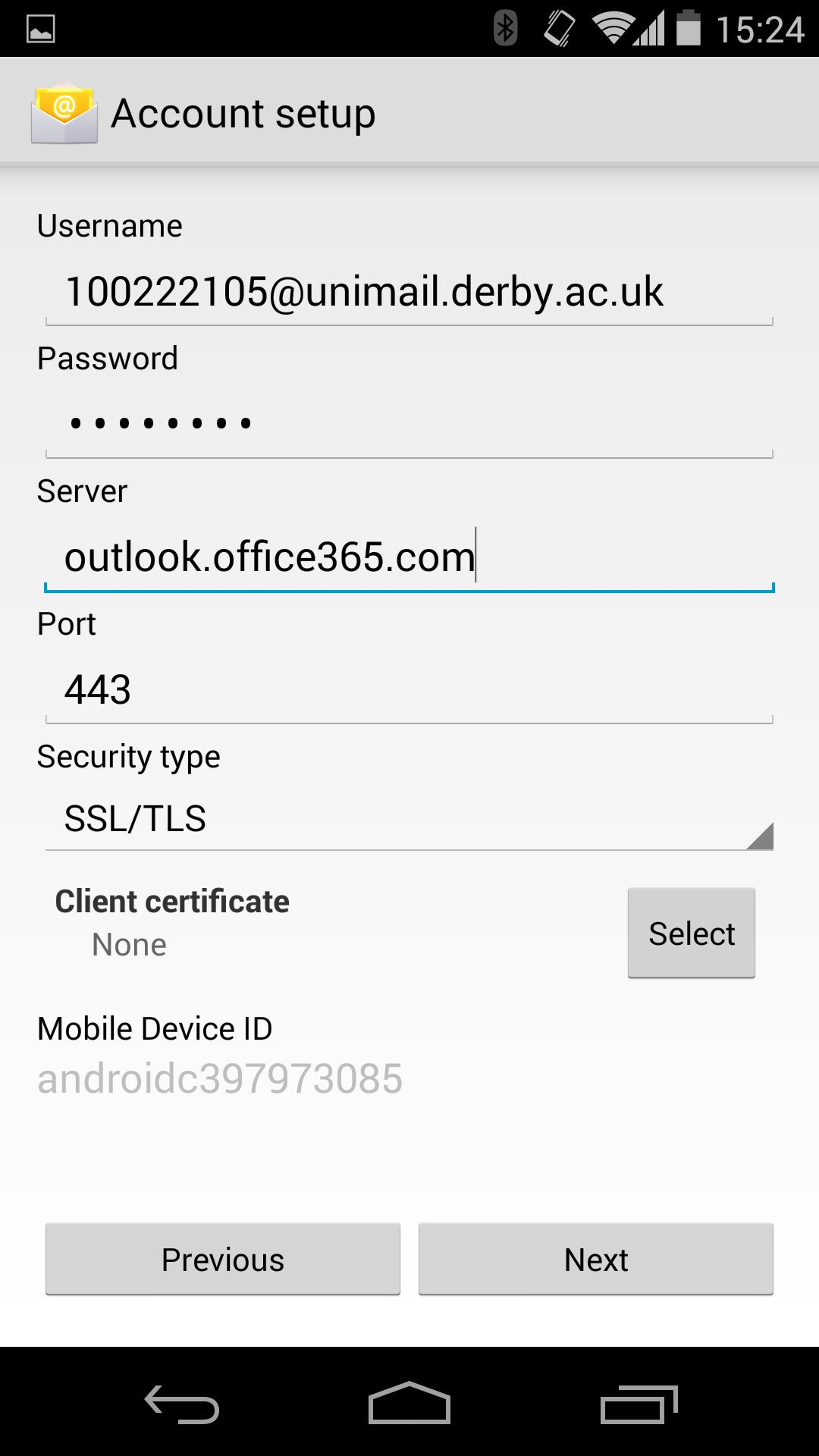 5. Once you have enter your student ID and set appropriate settings, click Next and you will be asked to allow Remote Security Administration of this account. Click OK to allow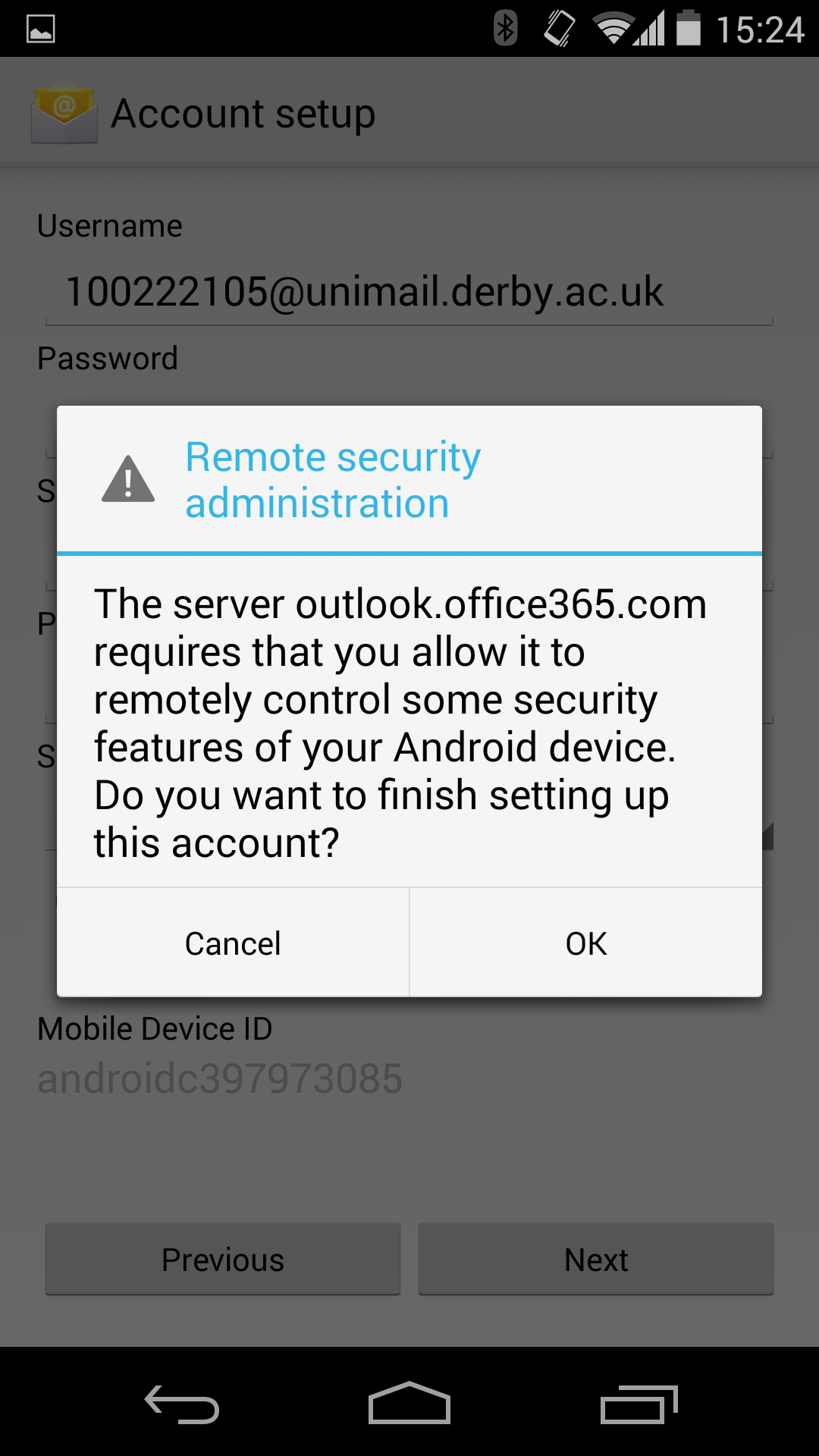 6. On the following screen, you will be able to amend your preferences, such as choosing what to sync. Here you can sync you Email, Contacts and Calendars. Click Next to confirm your settings.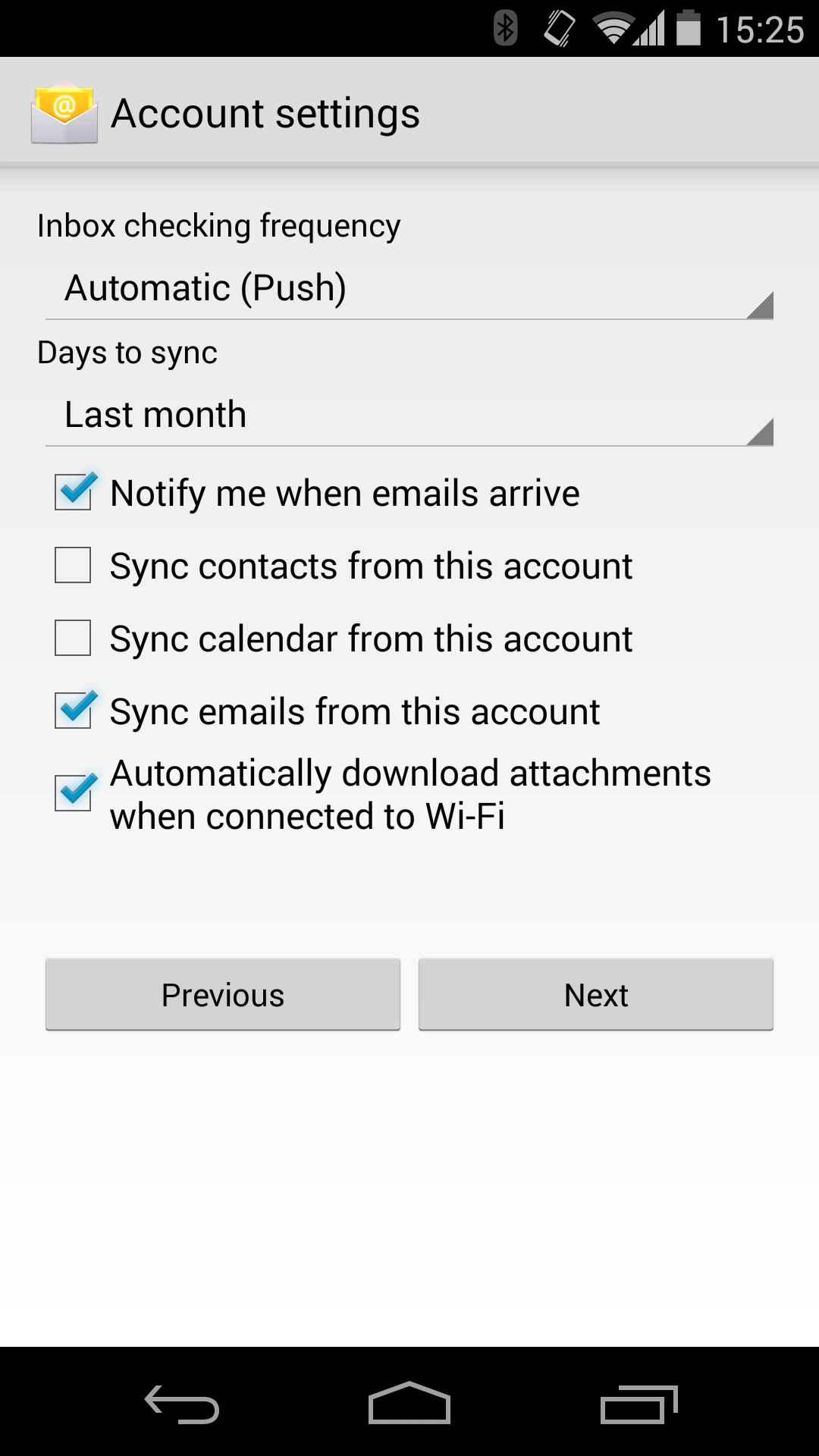 7. Lastly, you may name your inbox such as Unimail or University. Click Next to Save and continue.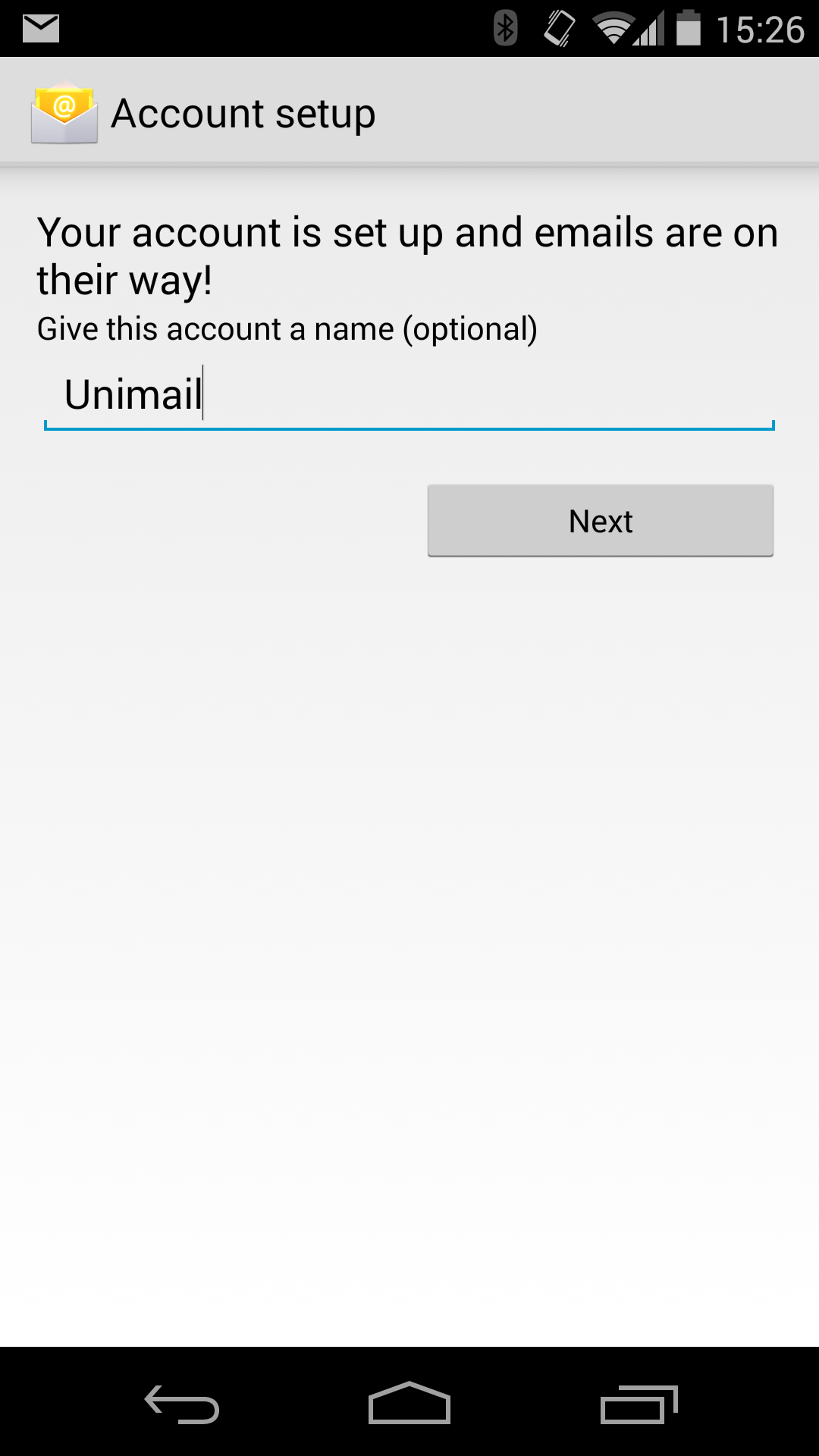 8. You have now configured your Unimail on Android successfully.
---------------------------------------------------------------------------------------------------------------
Contact Details
IT Services - University of Derby
Tel: 01332 591234 Email: itservicecentre@derby.ac.uk