Virtual Private Network or VPN for short is a networking technology allowing seamless connectivity to specific University resources.
 Requirements
Valid EXTL Account

- see attachments below for guidance and form to create an account.

Your account must

be granted access to specific university resources.

A current contract with the University, confirmed with our Legal department.
How to Connect to the VPN
1. If you do not already have Cisco AnyConnect software installed on your machine, visit the following link via your browser https://vpn.derby.ac.uk/UoD-Contractor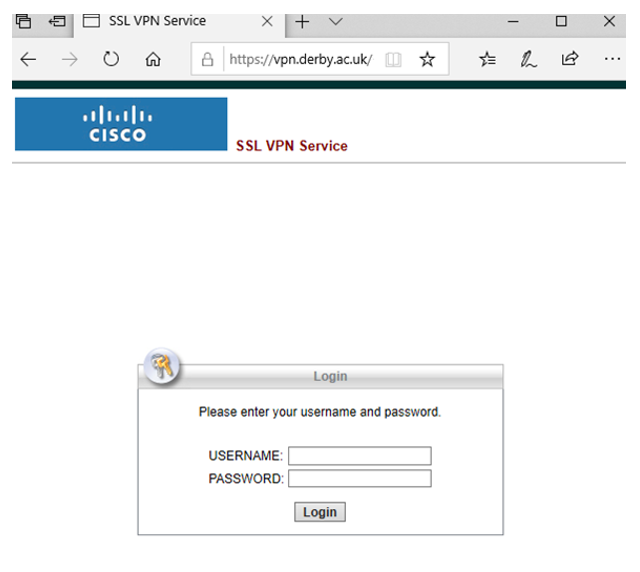 2. Log in using your traditional extl account credentials


Note: If you experience any error messages or unable to log in, record any notes and forward them onto IT Service Centre via the following link https://itservicecentre.derby.ac.uk/hc/en-us  or by calling the following number:  01332 591234
3. You will be presented with the following message. Click -> Instructions  and follow the steps.


Note: The operating system is automatically detected, and the 'Download' option will change according to that.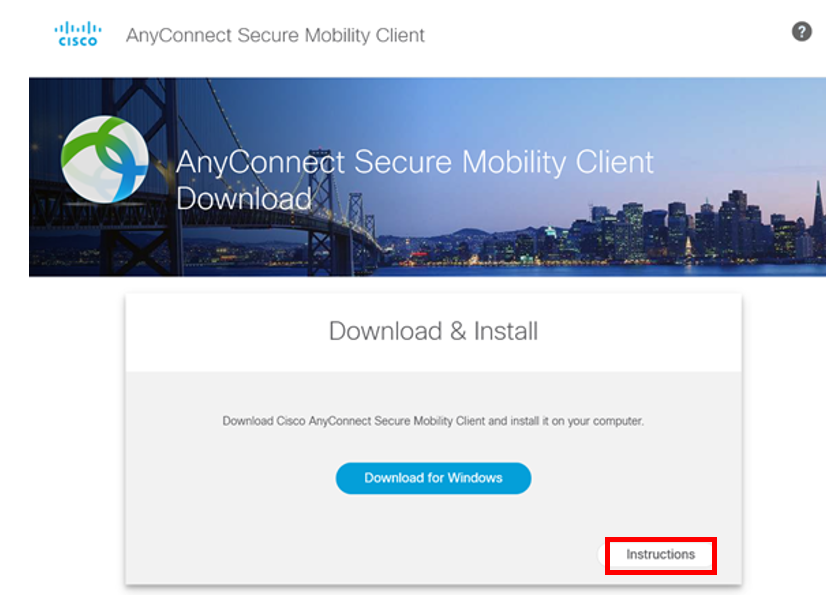 Note:  Please ensure that you enter https://vpn.derby.ac.uk/UoD-Contractor when you do the last step in the Instructions.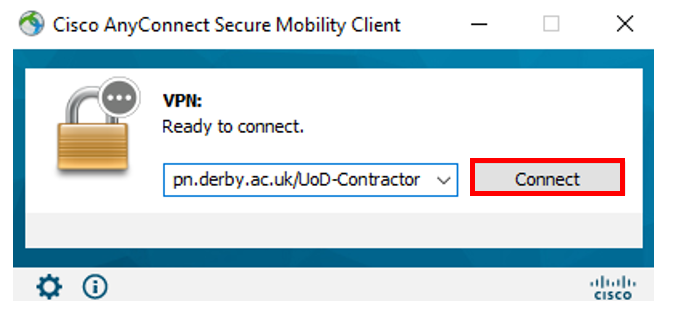 4. Click -> Connect  to initiate connection. You will be prompted to enter your credentials.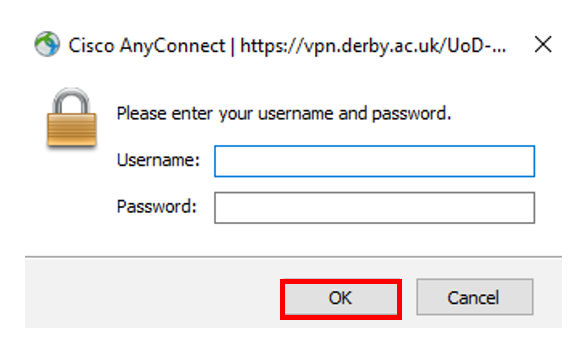 Note: This is the same username and password used in the previous instructions.
Further Notes
The difference in this new VPN solution, is that internet will no longer be accessible whilst connected to our VPN.

However, t

he access to university resources will be the same.